MBBS (Bachelor of Medicine, Bachelor of Surgery) is India's most popular undergraduate medical programme. An MBBS degree is an undergraduate course for aspirants who want to fulfil their dream of becoming a doctor. The curriculum is designed so MBBS degree holders can choose a specialisation for further majoring and practising medicine.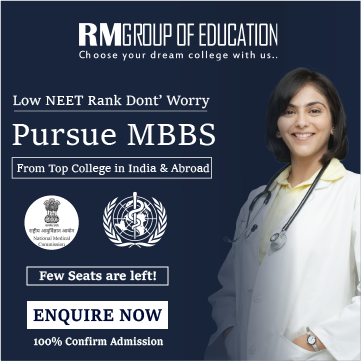 MBBS students can opt for specialisations such as Nephrology, Cardiology, Gynecology, Anesthesiology, Organ Transplant, Endocrine, General Surgery, etc. The MBBS course duration is five years and six months, including one year of rotational internship at hospitals, health centres, and health camps organised by non-profit organisations (NGOs).
Subscribe to RM Group of Education Newsletter, Get Admission, Fees, Seats etc.
The subjects of MBBS include anatomy, pharmacology, pathology, community health & medicine, paediatrics, and surgery. After completing the MBBS course and obtaining the degree, students would be qualified as medical practitioners or doctors.
MBBS Course Highlights
Course Full Name
MBBS (Bachelor of Medicine, Bachelor of Surgery)
Duration
5 years + (including one year of internship)
Admission
NEET
Age
Age of 17 on December 31 of the year he/she is pursuing his admission. There is no upper age limit to apply for MBBS abroad.
Educational Qualification
Students must have completed their 10+2 from a recognized board.
Students must have an aggregate percentage of at least 50% or above in Physics, Chemistry, and Biology and must have studied English as a compulsory subject during their 10+2 years.
Students are also required to qualify for the NEET. This is mandatory even if the student plans to pursue his medical studies abroad.
The candidate would also be required to produce an Eligibility Certificate issued by the Medical Council of India when admitted to Foreign Medical Universities.
Eligibility
After Qualifying NEET
For MBBS Abroad
The candidate must submit a medical certificate at admission stating that the applicant is not suffering from any contagious diseases.
Career Opportunities after MBBS
After completing your MBBS degree, there are various options for career options, Career opportunities and higher studies courses. Some of the best courses after MBBS include MD (Doctor of Medicine), Masters in Hospital Administration, MS in Clinical Pathology, Masters in Public Health, MTech in Biomedical Engineering and Biological Sciences and diploma courses in Sports Medicine, Pediatrics, Psychology, Occupational Health, etc. You can also find various alternative career options after MBBS like Clinical Forensics, Medical Researcher, and Academic Medicine. One of the standard career options to pursue after MBBS is;
Doctor of Medicine (MD) / Master of Surgery (MS) / Diploma
If you want to continue a medical career, then Doctor for medicine ( MD) is the best for if you want to continue a medical career you.
You can obtain post-graduation in various specialities like internal medicine, general surgery and gynaecology.
If you are going to pursue a degree in India, then you must clear the entrance exams. Some popularly known and conducted tests include the NEET entrance exam and AIIMS PG.
MD/MS is a 3-year degree course, while the diploma is a 2-year program.
MBA (Master of Business Administration)
Many students go for an MBA degree after completion of their MBBS. Having an MBA degree provides them with a better knowledge to work with their team and provide the best of their services. And if further, they open their clinic, MBA provides good skills to administrate their business.
With many private hospitals and pharmaceutical companies, doctors' demand for an MBA degree is increasing overwhelmingly.
Due to this increase in demand, many MBA institutions are absorbing doctors into their programs.
There are various degrees for the medical sector in the MBA. A few of them are mentioned below;
Healthcare Management
Hospital Administration
Hospital Management
Bioinformatics
Medical Administration
Clinical Research
Firstly, there is an immense need for and demand for clinical researchers, as India is a developing country.
The institutes that further offer research opportunities are ICMR (Indian Council for Medical Research), CCMB (Centre for Cellular and Molecular Biology) and St. John's Research Institute.
Institutes such as the Tata Institute of Fundamental Research, Mumbai (TIFR) offer a PhD degree. Furthermore, you can also join the WHO.
Masters in Health Administration (MHA)
MHA is a 3-year post-graduate degree in Health Administration that provides the skills required in managing big speciality hospitals etc.
Combined Medical Services (CMS)
Suppose you are unwilling to pursue another academic qualification after MBBS but want to have a budding medical career in reputed government organisations. In that case, Combined Medical Services is an option worth considering. UPSC further conducts the exam to recruit candidates for various posts like General Duty Medical Officer and Assistant Divisional Medical Officer. Moreover, UPSC conducts the Combined Medical Services Examination every year in July/August.
M.Sc (Master of Science)
Doing an MSc after MBBS is another option. MBBS graduates can take up a Masters's degree in any of the following fields mentioned below:
Aerospace Medicine,
Anatomy,
Anaesthesia,
Biochemistry,
Dermatology
Forensic Medicine,
Geriatrics,
ENT and many more
Diplomate of National Board (DNB)
DNB is a postgraduate degree course offered by the National Board of Examinations and recognised by the MCI.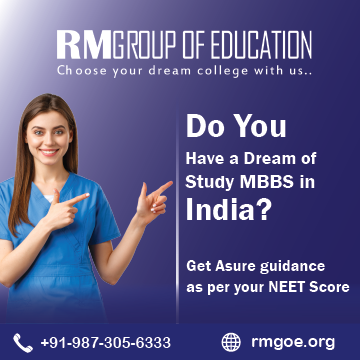 But many hospitals give preference to MD/MS candidates over DNB candidates.
The DNB course is provided mainly in private hospitals where the amount of exposure is less than the government. Hospitals, especially in surgical branches.
Even though it is considered equivalent to an MD/MS and recognised by the Medical Council of India(MCI), the DNB is one of the popular courses after MBBS. Hence, to pursue this postgraduate diploma course offered by the National Board of Examinations, the students must clear an MBBS degree with 50% minimum marks and clear the CET-NBE.
Masters in Public Health
Public Health is a famous area of specialization taken up by various students to study postgraduate medical courses when it comes to the option of going abroad to study. With so many options available after MBBS, doctors now have versatile opportunities to do what they like. Along with that, with a multitude of opportunities, one can get a medical seat easily.