| | |
| --- | --- |
| Download MCC NEET UG Counselling 2023 eBook (College Wise Cutoff, Fees, Seat Matrix etc.) | Download |
| Download MCC NEET PG Counselling 2023 eBook (College Wise Cutoff, Fees, Seat Matrix etc.) | Download |
| Download All State NEET UG Counselling 2023 eBook (College Wise Cutoff, Fees, Seat Matrix etc.) | Download |
The number of students in India who dream of becoming a doctor is just absurd. After choosing the PCB stream in class 11th, the first thing that comes to mind when they think about the doctor tag is MBBS. Yet, due to the limited knowledge about the medicinal field in India, students generally think that MBBS is the only medical course choice for them, thus leading to a narrow choice of career.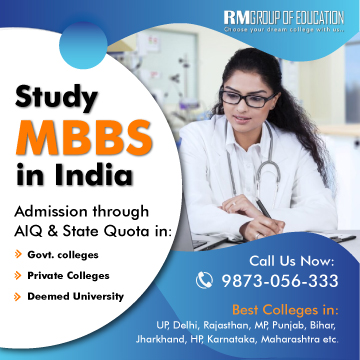 So, this article is for those medical students who still think that MBBS is the only choice and have no clue about any other medical course. But, in reality, there are several other choices related to the medical course in India apart from MBBS, and those are BDS, BAMS and BHMS. We will help you understand the clear difference between MBBS, BDS, BAMS and BHMS, and which medical course is suitable for you.
Subscribe to RM Group of Education Newsletter, Get Admission, Fees, Seats etc.
About MBBS, BDS, BAMS & BHMS Medical Course
Let's start with the basics, discuss what these medical courses stand for, and know a little about them.
1. MBBS: Stands for Bachelor of Surgery, Bachelor of Medicine, MBBS is a prevalent undergraduate medical course in India. This is the path to becoming a doctor of modern medicine in India.
2. BDS: Standing for Bachelor of Dental Surgery, BDS is one of India's most famed and preferred degree courses in dentistry. After MBBS, BDS is one of the most sought-after courses in the medical field in India.
3. BAMS: An integrated degree in the medical field, Bachelor of Ayurvedic Medicine and Surgery is a medical course particularly intended to train students about the practice of the traditional Indian system of Ayurveda.
4. BHMS: Covering the various aspects of medical knowledge of the homoeopathic system, the Bachelor of Homoeopathic Medicine and Surgery is a medical course that makes students eligible to practice as homoeopathic doctors.
Eligibility Criteria For MBBS, BDS, BAMS & BHMS Medical Course
Basic Eligibility
To enrol in any of these medical courses, students must clear the class 12th
in PCB with at least 50% marks.
MBBS
To take admission in MBBS, students must appear and pass the National level examination, NEET (National Eligibility Cum Entrance Test). However, there is some other entrance exam also like AIIMS and JIPMER.
BDS
Again NEET is required for BDS. After clearing the entrance exam, seats are allotted based on rank, filled choices and availability of seats.
BAMS
NEET is required for students to enrol in BAMS.
BHMS
NEET is required to clear after that selection is done based on final merit (the sum of the total number obtained in the qualifying exam in the 12th and entrance exam, followed by a personal interview.
Medical Course Duration For MBBS, BDS, BAMS & BHMS
The course duration of all these medical courses is as follows: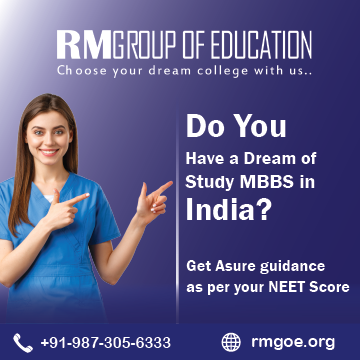 MBBS
The course duration of MBBS is 5.5 years which includes
4.5 years of academic education and 1 year of training which is mandatory.
BDS
BDS is a 5-year degree programme, including 4 years of academic education and 1 year of training. This medical course can be pursued either full-time or as a part-time course.
BAMS
This course is 5.6 years long with 4.5 years of academic knowledge and 1 year of practical training.
BHMS
This programme is for 5.5 years. The duration includes 4.5 years long academic learning and 1 year of internship period. BHMS can also be pursued through distance education.
Career Opportunities For MBBS, BDS, BAMS & BHMS
| | |
| --- | --- |
| MBBS | Specialist Doctor, Physician, Surgeon, Medical Professor, Lecturer, Research Scientist and many others. |
| BDS | Dentists, Dental surgeons, endodontics, Oral and Maxillofacial Pathologist, Oral surgeons, orthodontics, Paedodontic and more. |
| BAMS | Therapists, Pharmacists, Clinical Trial Coordinators, Medical representatives, Ayurvedic doctors, Sales Representative and more. |
| BHMS | Pharmacists, Doctor, Public Health Specialist, Lecturer, Medical assistants and more. |
Read Also: Cinnamon Medicinal Uses in Hindi
Higher Education Opportunity For MBBS, BDS, BAMS & BHMS
After completing MBBS, the student can either go for MS (postgraduate in general surgery) or MD (postgraduate in general medicine). To gain admission in these medical courses in India, students either have to go for the NEET PG entrance test or other university or state level exams.
After completing BDS, the most logical step for students is to go for MDS (Master of Dental Surgery). Students have to pass the All India Post Graduate Dental Entrance Exam (AIPGDEE), which is the national level exam. Along with this BDS, students can also pursue MBA in Public Health and an MBA in Hospital Management.
BAMS students can opt for an MD & MS in Ayurveda. A few other options would be Master's in Public Health, Master's in Health Administration, Post Graduate Diploma in Emergency Medicine, and various other PG courses.
After completing BHMS, the most common option is to go for MD in Homoeopathy. Other options may include a Master of Science in Regenerative Medicine, a Master of Science in Psychiatry, a Master of Science in Endocrinology, and more.
Which Medical Course Is Best For You-MBBS, BDS, BAMS or BHMS?
Many who speak for MBBS vouch that MBBS is the best option for choosing any medical course. But in all honesty, those people do not have the expertise to speak for any other branch. The career opportunities related to all medical fields are abundant and respective; students should always care about their field of interest rather than other thinking.
No doubt MBBS is the most dominated medical course opted for by many students. Doctors with MBBS qualifications dominate the medical field. So, if you advance yourself in modern medicine and aim to get an edge over others, this is the right choice. With immense hard work and perseverance, the student can hold on to India's most competitive medical course.
BDS offers many good jobs after completing the degree, and if you are confident enough to handle the patients, you can even set up your own clinic. Those interested in teaching can also acquire teaching jobs in top dental colleges.
One of India's widely accepted branches of medicinal knowledge is Ayurveda, and it is the best alternative to western medicine. If you are interested in the traditional Indian system of medicine and are ready to deal with the Sanskrit language, then, by all means, go for BAMS. This course also put a lot less burden on finance, as the fee structure of this course is very low than MBBS.
Homoeopathy is also a trendy alternative to western medicine, and the student who believes in its effectiveness then becomes a practitioner if homoeopathy is the perfect option. But, opt for BHMS only if you are wholeheartedly in homoeopathy. In terms of the difficulty level of BHMS is equal to MBBS.
Frequently Asked Questions (FAQ)
Q. Is BDS easier than MBBS?
Ans. MBBS and BDS are equally difficult and equally easy. MBBS stands for Bachelor of Medicine, Bachelor of Surgery.
Q. Which field is best for science students with Biology (PCB)?
Ans. Below are mentioned Available Courses after 12th Science.
MBBS
BDS-dentistry.
BAMS-Ayurveda.
BHMS-Homeopathy.
BUMS-Unani.
BNYS–Naturopathy & Yogic Science.
BSMS – Siddha Medicine & Sciences.
Veterinary Science & Animal Husbandry (BVSc. AH)
Q. What are some of the best career options for a Science student?
Ans. Check out our list of the top 7 highest paying science careers for inspiration to guide your science career journey.
Geoscientists
Atmospheric Scientists
Biochemists and biophysicists
Medical Scientists
Hydrologist
Materials Scientist
Chemist
Nuclear Technicians
Q. Is there NEET for Siddha?
Ans. Yes, the National Eligibility cum Entrance Test (NEET) is required for admission in Siddha, Ayurveda and Homeopathy courses.