| | |
| --- | --- |
| Download MCC NEET UG Counselling 2023 eBook (College Wise Cutoff, Fees, Seat Matrix etc.) | Download |
| Download MCC NEET PG Counselling 2023 eBook (College Wise Cutoff, Fees, Seat Matrix etc.) | Download |
| Download All State NEET UG Counselling 2023 eBook (College Wise Cutoff, Fees, Seat Matrix etc.) | Download |
The "Medical field" is one of the best, reputed and respected professional fields in India and abroad. When we talk about Medical, an image of an MBBS rises in our minds. It is not so! There are various courses other than MBBS in the medical field in India. But the question is still there! What is the best medical course after 12th in science and after 12th in biology?
As we all know, the Science stream consists of two main groups. They are –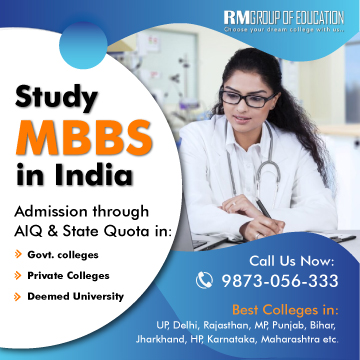 PCM Group (Mathematics)
PCB Group (Biology)
Note: PCMB is also a possibility.
Engineering is a trendy choice among PCM group students. Similarly, MBBS is a trendy choice among PCB group students! It is not uncommon to see Biology group students vying for Medical seats! But MBBS education is very competitive in India. The number of medical seats is deficient when compared to the aspirants appearing for medical entrance exams!
In India, there are two types of Medical colleges. They are –
Subscribe to RM Group of Education Newsletter, Get Admission, Fees, Seats etc.
Government Medical Colleges (State & Central Govt operated)
SF (Self-Financed Medical Colleges)
Government Colleges are known to offer medical education at subsidized rates! The cost, to a large extent, is borne by the Government (State or Central). But the number of Govt MBBS seats is limited. Among hundreds of thousands of aspirants, only a handful of candidates can land Government seats! Self-Financed MBBS seats are also quite limited in number! SF Colleges and Universities charge a hefty fee, though! For many aspirants and their families, this fee is not affordable! At such a time, Biology group students look around them for alternatives! And they do have a handful of good courses to choose from. Here they are –
List of Medical Courses without NEET
Nursing
As per the definition by the International Council of Nurses, 'Nursing encompasses autonomous and collaborative care of individuals of all ages, families, groups and communities, sick or well, and in all settings. Nursing involves improving health, preventing illness, and the care for ill, disabled and dying people.
Physiotherapy
A Bachelor of Physiotherapy is also one of the most sought-after career options. Physiotherapy, or Physical therapy, aims at keeping illnesses or injuries that limit a person's day-to-day activities. The scope of Physiotherapy is endless.
Veterinary Sciences
Bachelor of Veterinary Sciences (BVSc) is the subject of control, diagnosis prevention, and treating ailments or wounds in animals. BVSc also deals with the rearing, breeding and nutrition of the animals. Apart from the clinical applications, BVSc has an excellent scope in research and education.
Pharmacy
B Pharma graduates can choose to be a lecturer, researchers, pharmacists, salespeople, or counsellors. The course imparts knowledge about the usage, effects, production, safety and disposal of drugs. Joined with a Master's degree, the pharmacy can be a very lucrative career alternative for those who wish to pursue a career in medicine.
Psychology
Psychology, as a career, can be chosen by candidates belonging to different disciplines. Psychology, the study of mind and behaviour, is also an exciting career option. Graduates in Psychology are trained to study the behaviour of individuals are communities. After completing the bachelor's degree, candidates can opt for a career in various fields such as education, military, sports, forensic, legal and political.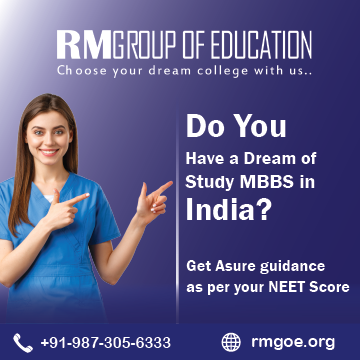 Nutritionist/Dietician
A nutritionist is an expert in human nutrition. They regulate the diets to balance the diet of the patients as per the requirement of their bodies. Nutritionists are registered healthcare workers who can diagnose and treat nutritional problems in individuals.
Occupation Therapy
An occupational therapist works with people from various strata and ensures that they can perform meaningful activities/occupations. They ensure that their patients can recover from an injury or shock and resume the activities they used to perform before the incident. Candidates can choose whether they want to pursue a Diploma course in occupational or a Bachelor's degree.
Clinical Research
Clinical researchers ensure that the medical equipment, drugs, treatments and any other devices used by humans are safe for them. They perform clinical trials for such devices or drugs.
Medical Transcription
Medical Transcription courses have gained popularity over the past few years. A medical transcriber translates the treatment notes dictated by a medical practitioner, nurse, or healthcare worker. The purpose of translating these voice-recorded medical reports is to create files for the treatment history of patients. Various institutions offer full-time/Certificate courses for medical transcription. The course can also be completed through distance learning.
Naturopathy and Yogic Sciences
Bachelor of Naturopathy and Yoga Science is covered under the AYUSH courses. Most colleges accept students based on NEET scores; many still admit students based on the marks obtained in 10+2. Many universities also offer 1-year Certificate Courses for Naturopathy and Yogic Sciences.
Forensic Sciences
Forensic sciences is a developing career prospect in India. The course deals with the collection, analysis, and preservation of evidence during an investigation. The course duration for BSc in Forensic Science is 3 years. Candidates often pursue a master's degree for better options.