How to Start a Part-Time Job While Studying Abroad: Studying abroad is already a massive shock to your pocket; it is not a big deal if you want to find a job to accommodate your living expenses. However, anyone living abroad can testify that finding a job in a different country is challenging, and it is true in the case of students as well. For any student, finding the time to work between classes, studying, and extracurricular activities is an epic feat requiring the best time management skills. It may seem impossible when you include learning a foreign language and a new culture in the mix.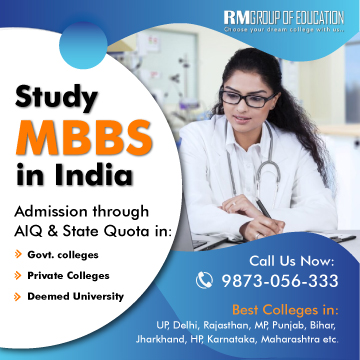 Even though the challenges are formidable, extra income doesn't bite anyone. This little money can go a long way towards weekend excursions, fun cultural activities, and exotic dining experiences when studying abroad. It's also a great way to meet locals and gain a deeper understanding of your host country's culture. So, if you are a student going abroad to study and looking to work part-time, here are some pro tips that will help you finance your adventures abroad.
Subscribe to RM Group of Education Newsletter, Get Admission, Fees, Seats etc.
Table of Contents
How to Find a Part-Time Job Abroad
Most companies will want to meet you in person, so you won't be able to start looking until you've arrived and established. The job centre or employment office at your university is the best place to start. Along with providing you with up-to-date listings of local positions, they may assist you in creating a CV and job application, preparing for interviews, and preparing for variations in workplace procedures. You can also look at career websites, etc., online. Additionally, several nations have government-run job centres and A fantastic place to find convenient part-time work is your local newspaper.
Tips to get a Part-Time Job While Studying Abroad
You should consider part-time work if you believe it will improve your CV, knowledge, or abilities while also allowing you to maintain your course schedule.
Tip 1: Keep An Open Mind
First and foremost, when looking for a part-time job abroad, the wise thing would be to keep an open mind. Since these jobs are about financing your weekend trips and other living expenses, try to worry less about how they will look on your resume and focus on how flexible it is. You want a job that works with your class schedule, not according to your classy resume, as you are still studying. Anything works, from a housekeeper, babysitter, kitchen worker, office assistant and whatnot. Focus on finding a job you can easily commute to from your university or flat. Is your nearest cafe looking for a part-time barista? A family in need of a lunchtime dog walker? Being creative and remembering new places call for new adventures.
Tip 2: Work On Your Resume Ahead Of Time
While you can search and apply online for a part-time position, many vacancies are filled informally by just walking in and handing the manager your resume. That's why it's essential always to carry printed copies of your resume when out and about so you can easily apply if you find an interesting establishment. Also, remember that if you are in a place where the native language is not English, it would always be great to prepare two resumes, one in English and the other in the native language.
Tip 3: Always Dress To Impress
"To me, clothing is a form of self-expression–there are hints about who you are in what you wear." — said Marc Jacobs. And we could not agree more. Your dress is the reflection of your personality. Even if you dress like a bum in your home, when you go for an interview, whether part-time or full-time, dress like you will kill it. When searching for a part-time job while abroad, first impressions are everything! If you hand in your resume in person, give the manager a warm smile and friendly greeting they'll remember when looking over your resume. If they like your resume and call you in for an interview, try to dress nicely and appropriately for the job you are applying for.
Tip 4: Networking And Time Management Skills
While some people could get lucky by applying for some jobs and getting them right away, others might need weeks or months to get one. If you belong to the second category, worry not! Keep focusing on your studies, and use your spare time to look for jobs. Tell your friends or the people you know that might have some information regarding part-time vacancies. Strengthen your connections and keep on applying. Don't lose hope, and remember, your time will come.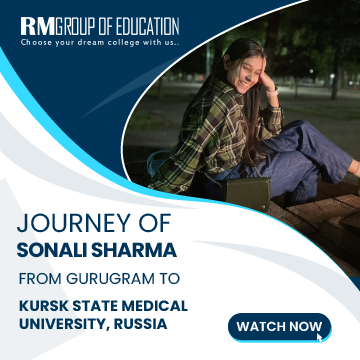 Part-time Jobs Abroad
Students can work a part-time job while studying abroad as a way to earn and experience the culture. This helps in making new friends and language proficiency, although there are some advantages and disadvantages of studying abroad. So, we have compiled some of the part-time jobs abroad. Let's take a look.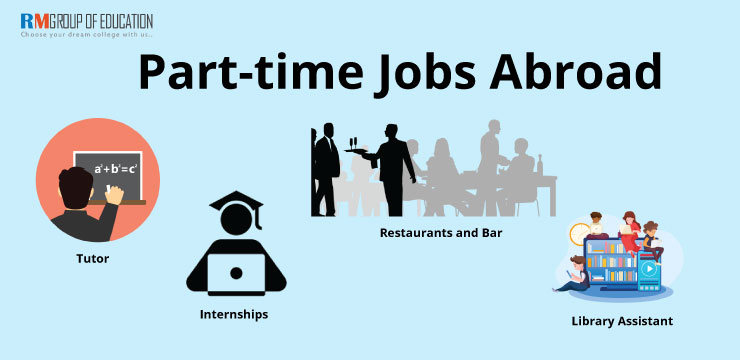 1. Tutor
Students studying abroad can tutor fellow students and shore up their bank accounts. But keep in mind, a tutor should have a thorough knowledge of the subjects is a requirement and if you have that, then go for it. One must develop a professional approach to their work as this inspires confidence and the possibility of repeat business. Being a tutor allows flexibility and one to choose their own hours with the added benefit of strengthening their CV. It could even help with scholarship applications.
2. Internships
Students can apply for internships offered by various companies. Being an intern gives students much-needed experience and various opportunities. One can get employed as a paid or unpaid intern depending upon the circumstances and can even get hired as an employee once they have completed their studies.
3. Restaurants and Bar
Students can work in restaurants, bars and cafes as they are always looking for more help, so the chances of finding a job are relatively easy. One can work as a waiter, bar staff or kitchen, depending on the skills and experience. This can help students make new friends, improve language proficiency and experience new cultures.
4. Library Assistant
Students can work part-time as library assistants while studying abroad. A library assistant is responsible for maintaining the bookshelf, helping customers to find books or other materials and making recommendations for useful books.
Conclusion
Before you begin the part-time job, it's important to consider your course schedule. It may be best to avoid taking on work that will add to your stress levels if you have a lot of contact hours and a commitment to group projects. On the other hand, some professions might provide your student life with a completely fresh perspective. You'll make new connections, acquire knowledge, and identify your untapped potential. Your study abroad experience's high point might be this. It's up to your potential and time management whether you pick a part-time job or not, whichever looks more favourable to you.
Frequently Asked Questions (FAQs)
Can you work while studying abroad?
Absolutely, students can work part-time while studying abroad. The following are the best part-time job while studying:
>Barista.
>Teaching assistant.
>Library assistant.
>Receptionist.
>Research study assistant.
>Department assistant.
Is it easy to get a job after studying abroad?
The main aim of studying is to get placed in a firm and earn a living. Having a job makes students independent and makes them feel settled. They can get a job in India after studying abroad, and though it might be tough, they can get one due to the experience gained.
Can I earn in India while studying Abroad?
Students can work from home if they wish to work from India while studying abroad.
Which country has no tuition fees?
Germany is a country which offers courses with no tuition fees and offers many scholarships to international students.