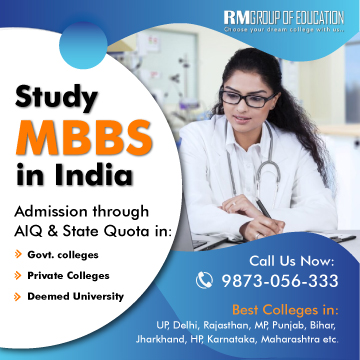 Subscribe to RM Group of Education Newsletter, Get Admission, Fees, Seats etc.
Table of Contents
Country Summary
Guyana, a country on South America's North Atlantic coast, is defined by its dense rainforest. English-speaking, with cricket and calypso music, it's culturally connected to the Caribbean region. Its capital, Georgetown, is known for British colonial architecture, including the tall, painted-timber St. George's Anglican Cathedral.
Population
7. 87 Lakhs
Area
214,970 km2 (83,000 sq mi)
Capital City
Georgetown
Language
Official Languages: English
Recognized Regional Language: Creole Patois
Climate
Warm and Tropical
Literacy Rate
85.64%
Time Zone
UTC-4 (Atlantic Standard Time)
Currency
Guyanese dollar (G$)
Religion
63% Christian, 24.8% Hindu, 6.8% Muslim
Quick Facts
Recognition of Guyana Medical College
The most critical factors that decide a good and best medical college are checking the affiliation, recognition and other affiliating parameters. Guyana MBBS Colleges are affiliated with these authorities.
Ministry of Education, Guyana.
NMC (National Medical Commission)
WHO (World Health Organization)
ECFMG (Educational Commission for Foreign Medical Graduates)
WFME (World Federation for Medical Education)
FAIMER (The Foundation for Advancement of International Medical Education and Research).
Eligibility C

riteria
Admission Procedure
Documents Required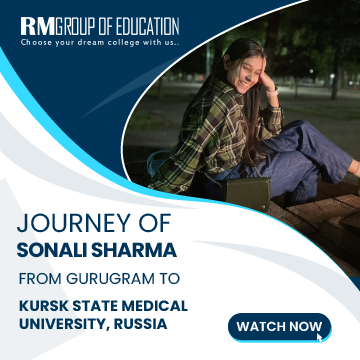 Passport (Minimum 18 months validity).
Class 10th Passing Certificate & Mark sheet.
Class 12th Passing Certificate & Mark sheet.
Birth Certificate.
Ten passport-size Photographs
Official Invitation letter from the Medical University of Guyana.
Authorization of all documents from the Ministry of External Affairs, New Delhi.
Visa fees.
Bank receipt of University 1st year Tuition fee (required for some Universities).
HIV test documents.
Read More: Top 5 Countries to study MBBS Abroad at Low Cost.
Why study MBBS in Guyana?
The main reason why students choose to study medicine in Guyana is that they are affordable. Yearly fees are quite low compared with doing an MBBS in the USA or India. Also, students do not have to pay for admission and a medical seat, which is the norm in India.
| | |
| --- | --- |
| Globally Renowned Degrees | WDOMS, FAIMER, ECFMG, and the medical councils of leading countries such as the United States, the United Kingdom, Australia, India, Canada, etc., accredit the medical universities in Guyana. |
| Ensure Quality Education | The medical universities in Guyana offer a US-based educational curriculum that is provided at an affordable cost. Therefore, MBBS in Guyana is becoming out to be a popular choice among students around the globe. |
| Resourceful universities | The medical universities in Guyana are renowned for their outstanding infrastructure, technological advancements, and qualified lecturers, making them a popular choice among international students. |
| Safe & Easy Living | Guyana offers the best quality of life and has the lowest crime rate, making it a very safe country for international students. |
| Technology-enhanced learning | Several medical schools in Guyana have some of the best teaching technologies. |
| Clinical Rotation in India, USA, etc | Many medical universities of Guyana provide options to complete the mandatory clinical rotation of the program in the leading hospitals of India, Nepal, and the USA. |
Graphical Representation of why study MBBS in Guyana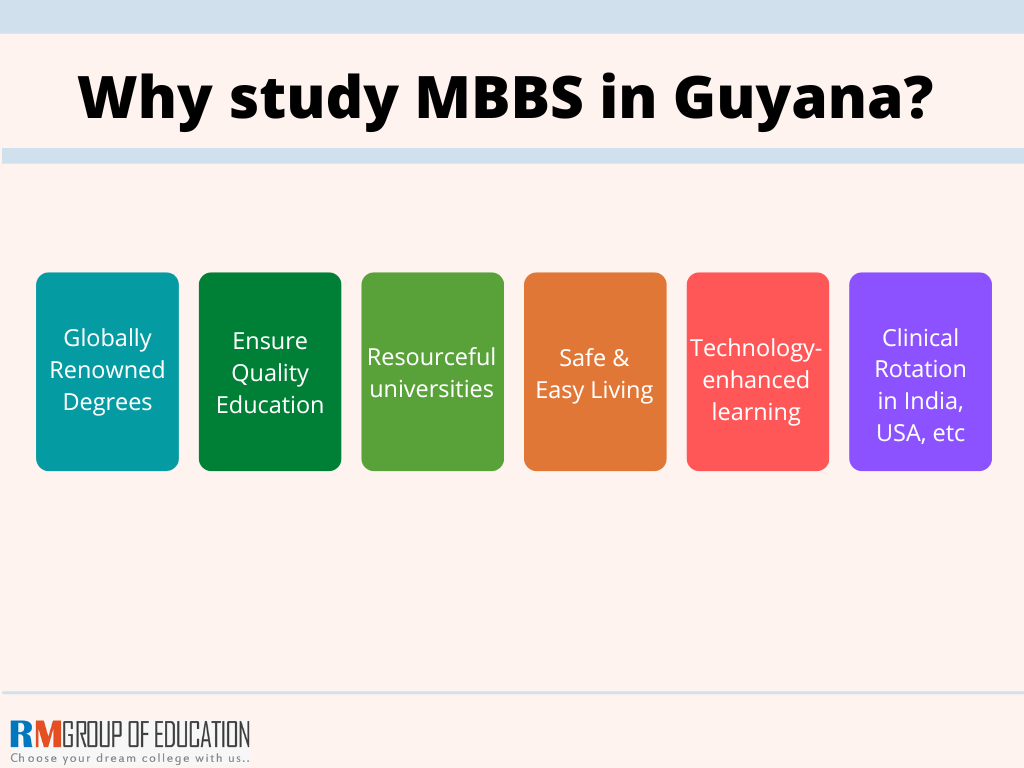 MBBS Syllabus in Guyana
Pre-Medical Program (1.5 years)
Basic Science (4 years)
Clinical Science Program (2 years)
Top MBBS Colleges in Guyana with Fees Structure
Here is the updated list of 2023-24 of all Medical or MBBS Colleges in Guyana officially made by India's Medical Council. To know detailed info about Fees Structure, Courses offered, Admission Procedure, Placement Stats, Cut-off, and Facilities available and complete the college review, click the college link or Read more. It will provide a list of the best medical colleges.
Pros & Cons
The education system is partitioned into eleven regions related to the nation's national regulatory and topographical locales. At the same time, Georgetown's capital is dealt with as a different training region. MBBS in Guyana is one of the preferred destinations for Indian students. It is treated as a separate education district, with 8.3% of its GDP spent on education. Guyana sits with Cuba, Iceland, Denmark, and Botswana, among the few countries with top spending on education. The MCI provides approval for many medical colleges and universities. There are a lot of advantages to studying in Guyana, here are just a few:
Advantages of Studying in Guyana
No Entrance test is required to study at the Medical Universities of Guyana (Only a NEET Qualification is enough).
No capitalization fee.
The Indian students seeking admission are admitted to those recognized by India's medical council for screening tests conducted by MCI.
Wide range of possibilities and broad exposure to clinical practice due to highly equipped multi-profile hospitals.
Guyana MBBS Colleges don't ask for any donations during admission.
The tuition fee is relatively low and affordable.
Elite bodies like WHO and MCI acknowledge medical colleges in Guyana.
The cost of living for students is relatively low too.
Guyana's MBBS courses follow English, one of the world's most spoken languages.
Hostel accommodations are comfortable and up to the mark for a student's comfort.
MBBS colleges in Guyana provide excellent academics as well as sports.
The MBBS degree students get from English medical colleges is globally renowned and holds excellent worth.
Students become eligible to work in government hospitals after completing their MBBS course.
Government hospitals in Guyana offer practical training to medical students.
Disadvantages of studying in Guyana
The climate of the country is quite different. Therefore, it might be hard for students to adapt.
Those who wish to study and work together to cover their expenses may face difficulties because it requires a lot of self-study and concentration.
Frequently Asked Questions (FAQs)
A. Guyana, Ukraine, Kyrgyzstan, Germany and the Philippines are the top 5 destinations to study MBBS abroad.
Q. Is MBBS abroad a good option?
A. Yes, MBBS abroad is a good option for Indian students. It provides a chance to learn from some of the best professors globally and exposure to different people. Also, MBBS abroad gives you the flexibility to practice in India or any foreign country.
Q. What are the fees for MBBS abroad?
A. It can cost you around 20-30 lakh minimum. However, in some countries, the amount can go up to 50 to 60 lakhs.
Q. What is MBBS abroad?
A. MBBS abroad is getting a chance to study and complete your MBBS degree from a foreign university in a foreign country.
Q. Which country is best for MBBS in Europe?
A. Romania, Poland, Germany, Belarus and Georgia are some of Europe's most popular destinations for MBBS.
Q. Is MBBS good in Guyana?
A. Guyana is known for providing quality education at a low cost. Its excellence in teaching and research makes it a popular destination for MBBS.
Q. How much does MBBS cost in Guyana?
A. It might cost you somewhere around 20-25 lakh.
Q. What is MBBS called in Guyana?
A. MBBS is Known as "MBBS in Guyana", It is the same thing, just the difference in terminology.
Q. How many years is MBBS in Guyana?
A. The duration of MBBS in Guyana is of 6 years.
Q. Is Guyana Good for medical studies?
A. Guyana is well-known for providing world-class education at a very considerable cost.
Q. Is NEET required for MBBS in Guyana 2023?
A. Yes, NEET is required for MBBS in Guyana.
Q. Why is MBBS cheap in Guyana?
A. The cost of pursuing MBBS in Guyana is low because the Guyana government provides subsidies for education.
Q. Which country is best for MBBS, China or Guyana?
A. Guyana is better for MBBS abroad than China for specific reasons: Method of education, Language, MCI clearing rate, Observership Program, and Education fees.
Q. Which is the cheapest country for Indian students to study abroad?
A. Norway, Ukraine, Germany, Poland, Switzerland, Belgium and Denmark are the cheapest countries for Indian students to study abroad.
Q. Which country is best for Indian students to study abroad?
A. Canada, Germany, Australia, the United States and Italy are some of the best destinations for Indian students to study abroad.
Q. Can poor Indian students study abroad?
A. Of course, there is no rich and poor when it comes to education; it is all about knowledge. There are several scholarships open to students, and the government of India also provides a scholarship option for academically bright students
Q. Which country is best for foreign students?
A. Switzerland, Netherland, Costa Rica, Mexico, Canada, Thailand, Spain and New Zealand are top destinations for international students.
Q. Which country has the lowest fees for MBBS?
Ans. Russia, Kazakhstan, Bangladesh, China, and Ukraine are a few countries that provide low-cost MBBS education.