MBBS in Armenia: Who could have thought that a country with one of the lowest budgets would be one of the emerging destinations for MBBS Armenia? As shocking as it might sound, it is the truth, and Armenia proves it well. MBBS from Armenia has become a best Country for Indian students for MBBS abroad, especially those searching for top universities in economic expansion.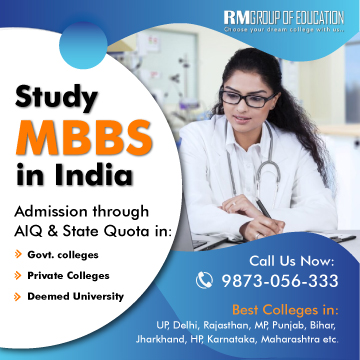 Armenia has some of the best medical universities recognised by major organisations like WHO, UNESCO and NMC. Studying MBBS in Armenia is easy and practical in many senses and affordable to the pocket. So, if you are looking for high-quality education at a pocket-friendly rate, Armenia MBBS is your destination. This article is your answer to every question and aspect related to MBBS in Armenia.
Subscribe to RM Group of Education Newsletter, Get Admission, Fees, Seats etc.
Table of Contents
Country Summary
Armenia is a former Soviet republic in the mountainous Caucasus region between Asia and Europe. It is a country in the South Caucasus region of Eurasia. Located in Western Asia on the Armenian Highlands, it is bordered by Turkey to the west, Georgia to the north, the de facto independent Republic of Artsakh and Azerbaijan to the east, and Iran and Azerbaijan's exclave of Nakhchivan to the south.
| | |
| --- | --- |
| Population | 2,963,489 |
| Area | 28,470 km2 |
| Capital City | Yerevan |
| Language | Armenian |
| Climate | Highland Continental |
| Literacy Rate | 99.7 % |
| Time Zone | UTC+4 (AMT) |
| Currency | Armenian Dram (֏) (AMD) |
| Religion | 92.6% Armenian Apostolic, 1.0% Evangelical |
Is Armenia safe or not for Indian Students?
Armenia is one of the safest countries for everyone, especially for women. However, every candidate needs to be very careful after reaching there. They should not join any late-night program; they must avoid strangers' company for their safety.
Apart from this, the people of Armenia are very friendly and helpful. If any medical aspirants face any danger, then the Armenian people will surely be there to save them.
Quick Facts
Before reading the complete information about MBBS in Armenia, let's look at Quick facts about Study MBBS in Armenia.
Courses Offered
Bachelor of Medicine and Bachelor of Surgery (MBBS)
Courses Duration
5 Years + (1 Year Internship)
Basic Eligibility
50% in 10+2 (UR)
45% (SC/OBC/ST)
Medium of Teaching
English
Universities Recognition
NMC & WHO-accredited
Minimum Course Fee (Approx.)
1.175 Lakhs/ Year
Maximum Course Fee (Approx.)
2.80 Lakhs/ Year
Entrance Exam
NEET Qualified (Only)
MBBS Armenia at 10 Lakh
Talk to our Abroad Counsellor
+91-9999709233 (India)
Read Also: Study MBBS in Azerbaijan.
Courses Offered by Armenian Medical Universities
The Armenian Universities offer a wide range of courses for the students who want to join them. The universities conduct various medical programs for the benefit of their students. The courses and the duration of the courses are as follows: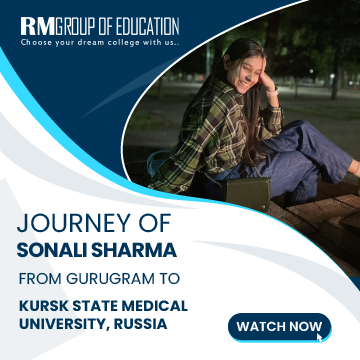 | S.No. | Courses | Duration (in years) |
| --- | --- | --- |
| 1. | MBBS/ MD | 6 |
| 2. | Dentistry | 5 |
| 3. | Pharmacy | 4 |
| 4. | Nursing | 4 |
Recognition of Armenia Medical University
Checking the affiliation, recognition and other affiliating parameters is among the most critical factors that help decide good and the best Armenia Medical University. Medical colleges in Armenia are affiliated with these authorities.
Ministry of Education, Armenia.
ECFMG (Educational Commission for Foreign Medical Graduates)
FAIMER (The Foundation for Advancement of International Medical Education and Research)
Read also: Top 5 Countries to study MBBS Abroad.
Eligibility Criteria
Armenia has always been one of the top preferred destinations for Indian and international students to pursue their Medical Degree Courses. If you, too, want to study MBBS from Armenia, check the eligibility below.
Age
You are at least 17 years old on or before 31st December of the admission year.
No Upper Age Limit.
Qualification
Admission Seekers should complete their Higher Secondary Education with a minimum 50% mark covering Physics, Chemistry and Biology streams.
Minimum Qualifying (%)
50% in 10+2 (UR)
45% (SC/OBC/ST)
Qualifying Entrance
NEET
Medium of Teaching
English
Duration of Course
5 Years & 6 Years
Minimum Tuition Fees
Rs.1.75 lakhs/year
Maximum Tuition Fees
Rs.2.80 lakhs/year
Talk to our Abroad Counsellor
+91-9999709233(India)
Read also: Direct Admission in MBBS in Armenia
Graphical Representation of Eligibility Criteria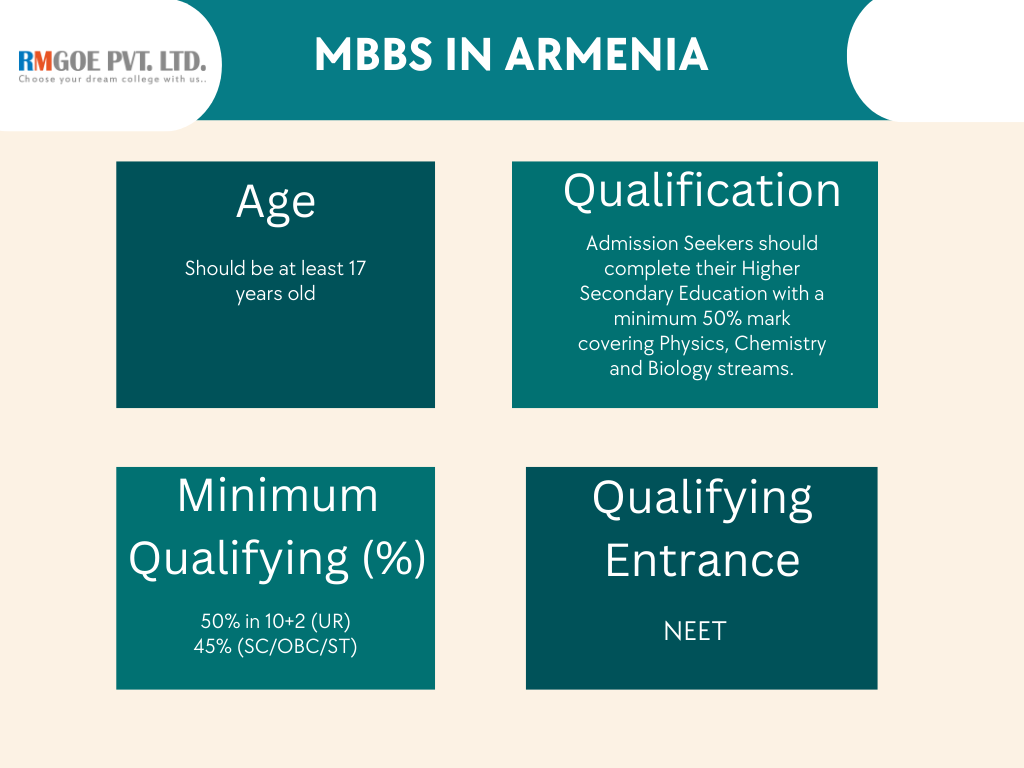 Admission Procedure
If you want to take MBBS Admission in Armenia, you must qualify for the National Eligibility Entrance Exam (NEET). One must remember that you only have to be eligible for the exam. Here are the valuable resources for NEET Exam that will help you boost preparing for the NEET exam.
Documents Required
Before being admitted to Armenia Medical University, please do not forget to carry all these related documents.
Passport (Minimum 18 months validity).
Class 10th Passing Certificate & Mark sheet.
Class 12th Passing Certificate & Mark sheet.
Birth Certificate.
Ten passport-size Photographs
Official Invitation letter from the Medical University of Armenia.
Authorization of all documents from the Ministry of External Affairs, New Delhi.
Legalization of all documents from the Armenia Embassy.
Visa fees.
Bank receipt of University 1st year Tuition fee (required for some Universities).
Medical test documents.
Read also: Study MBBS in Georgia.
MBBS Syllabus in Armenia
Before going to Armenia for Medical, studies compare the MBBS in Armenia Syllabus of some of Armenia's top-ranked, NMC-approved medical universities.
Particulars
Description
1st Year
Herbs Morphology and Physiology, Medical Physics, General Chemistry,
Biology, Foreign Language, History of Armenia, Latin, Mathematics and
Medical Informatics, Human Anatomy, Armenian language, Physical
Training, History of Medicine, Bioorganic Chemistry, Histology Embryology
Cytology
2nd Year
General Psychology, Philosophy, Biochemistry, Biochemistry, Normal
physiology, Medical Psychology, Pharmacognosy, Microbiology, Virology
and Immunology, Pathological Anatomy, Topographical anatomy and
operative surgery, Armenian language, Human Anatomy, Physical Training,
Histology Embryology Cytology
Top MBBS Colleges in Armenia with Fees Structure
Below-mentioned is the updated list 2023-24 of all Medical or MBBS Colleges in Armenia officially made by the Medical Council of India. To know detailed info about Fees Structure, Courses offered, Admission Procedure, Placement Stats, Cut-off, and Facilities available and complete the college review, click the college link or Read more. It will provide a list of the best medical colleges.
Top MBBS Colleges in Armenia with Fees Structure (Graphical Representation)
Scholarships for Studying MBBS in Armenia
The universities of Armenia provide ample opportunities for international scholarships for their students. Therefore, there is a chance for bright students from India to grab the opportunity of a scholarship. Moreover, Armenian universities o also grants many financial bits of help to the students. Bright students of medical courses can avail of this scholarship facility. Besides, candidates of all specializations can also have this opportunity based on merit.
MBBS universities in Armenia provide a wide range of courses and facilities for their students. The medical courses the universities of Armenia offer are recognized by NMC and WHO. In Armenia, students can experience a high-quality education system.
Read more: Comparision between MBBS in India Vs MBBS abroad.
Advantages and Disadvantages of Study MBBS in Armenia
According to a recent study, do you know that Armenia has one of the most educated populations globally, outperforming Canada, Japan, Israel, and the USA? There are a lot of advantages to studying in Armenia, here are just a few:
Advantages of Study MBBS in Armenia
No capitalization fee.
The Indian students seeking admission are admitted to those recognized by India's medical council for screening tests conducted by NMC.
Wide range of possibilities and broad exposure to clinical practice due to highly equipped multi-profile hospitals.
Colleges in Armenia don't ask for any donations at the time of admission.
The tuition fee is quite low and affordable.
Elite bodies like WHO and NMC acknowledge medical colleges in Armenia.
The cost of living for students is quite low too.
Armenia's MBBS courses follow the English language model, as it is one of the world's most spoken languages.
Disadvantages of Study MBBS in Armenia
As Armenian is the local language in Armenia, students might feel the language is a barrier (outside the university campus).
One might have to put extra effort into learning the Armenian Language after the class hour.
Those who wish to study and work together to cover their expenses may face difficulties because it requires a lot of self-study and concentration.
Read also: Advantages and disadvantages of studying MBBS in Armenia.
Frequently Asked Questions (FAQs)
Q. Is MBBS good in Armenia?
A. Armenia is known for providing quality education at a low cost. Its excellence in teaching and research makes it a popular destination for MBBS.
Q. Can an Indian student get an education loan?
A. Yes, Indian students get an education loan; students can get a loan amount of up to INR 20 Lakh. After six months (if you get a job) of completing the course, you must start your loan repayment.
Q. Which country is best for MBBS, China or Armenia?
A. The course structure, duration, and quality of education in the medical universities of both countries are pretty similar. Even the fees and cost of living in these countries for Indian students are almost identical, with MBBS in Armenia being the lowest and MBBS in China not far behind.
Q. What is the admission procedure for MBBS in Armenia?
A. Candidates must have passed 10+2 or equivalent with PCB and English. The student must have passed with an aggregate of 50% marks and 50% marks. Candidates must have completed 17 years, and students must have qualified for the NEET entrance exam.
Q. Why is MBBS cheap (Low Budget) in Armenia?
A. The tuition fee for MBBS in Armenia is subsidized by the Armenia Education Ministry, making it reasonable to pursue MBBS in Armenia for Indian students. The MCI/NMC and WHO-approved medical colleges/universities in Armenia, and the degree has worldwide recognition.
Q. What is MBBS called in Armenia?
A. MBBS is known as "Physician in General Medicine". It is the same thing, just the difference in terminology.
Q. How much does MBBS cost in Armenia?
A. It might cost you somewhere around 20-25 lakh.
Q. Is there any need to give the entrance exam?
A. No, there is no need to give an entrance exam for MBBS study admission in Armenian universities. But make sure you meet the minimum eligibility criteria set by the universities there.
A. Yes, MBBS abroad is a good option for Indian students. It provides a chance to learn from some of the best professors globally and exposure to different people. Also, MBBS abroad gives you the flexibility to practice in India or any foreign country.
A. MBBS abroad is a chance to study and complete your MBBS degree from a foreign university in a foreign country.