Private Dental Colleges in India Stipend Amount for MDS in PDF: Master of Dental Surgery or MDS is a master's degree course in Dentistry. A student who has graduated in Dental Science can do this course to understand dental issues. MDS course duration is three years. Throughout this article, we bring you the Private NEET MDS (BDS) Dental Colleges in India with a Stipend Amount for NEET MDS 2022, which the colleges give to the candidates. Here we have tried to provide all possible states covered to provide detailed information. Each college has its stipend distribution criteria for 3 years.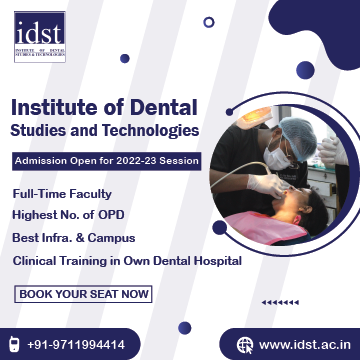 As per this Private MDS college in India with a Stipend amount by the MCC, students pursuing MDS courses in Pvt Dental Colleges will have to pay the requested amount if they quit their course midway.
Subscribe to RM Group of Education Newsletter, Get Admission, Fees, Seats etc.
Quick Facts
Before going to the complete description of the NEET MDS, 2022 entrance examination, let's look at a summary of the exam.
| | |
| --- | --- |
| Name of Examination | National Eligibility cum Entrance Test for Master of Dental Surgery |
| Popular Name | NEET MDS |
| Conducted by | National Board of Examinations (NBE) |
| Frequency of Conduct | Once a Year |
| Examination Level | National-level Exam |
| Mode of Exam | Online |
| Duration of Examination | 3 Hours |
| Mode of Counselling | Online / Offline |
Private Dental Colleges in India for MDS with Stipends
This section provides detailed information about Private Dental Colleges in India for MDS with Stipends in PDF format; let's look.
| | | | |
| --- | --- | --- | --- |
| Institute (College) Name | Stipend Paid to Students in 1st Year in INR[1] | Stipend Paid to Students in 2nd Year in INR | Stipend Paid to Students In 3rd Year in INR |
| K M Shah Dental College, SumanDeep Vidyapeeth, Vadodara | 5,000 | 5,000 | 5,000 |
| MM College of Dental Scie. and Res., Mullana | 5,000 | 5,000 | 5,000 |
| Manipal College of Dental Science, Mangalore | 30,000 | 35,000 | 40,000 |
| Yenepoya Dental College, Yenepoya | 8,000 | 8,500 | 9,000 |
| JSS Dental College and Hospital, Mysuru | 4,000 | 5,000 | 6,000 |
| AB Shetty Memorial Inst. of Dental Sce., Mangaluru | 6,000 | 6,000 | 6,000 |
| Manipal College of Dental Sce., Manipal | 30,000 | 35,000 | 40,000 |
| Sri Siddhartha Dental College, Tumkur | 2,000 | 3,000 | 4,000 |
| KLE VK Inst. of Dental Scie. Belagavi | 3,000 | 3,000 | 3,000 |
| Amrita School of Dentistry, Kochi | 5,000 | 5,000 | 5,000 |
| BVDU Dental College and Hospital, Navi Mumbai | 37,000 | 40,500 | 43,500 |
| BVDU Dental College and Hospital, Sangli | 37,000 | 40,500 | 43,500 |
| Bharati Vidyapeeth DU Dental College and Hospt., Pune | 37,000 | 40,500 | 43,000 |
| Dr DY Patil Dental College and Hosp. Pune | 5,000 | 6,000 | 7,000 |
| Dr DY Patil Dental College and Hosp. Navi Mumbai | 5,000 | 6,000 | 7,000 |
| Rural Dental College, Loni | 3,000 | 3,000 | 3,000 |
| School of Dental Sciences and KIMSDU, Karad | 6,450 | 7,050 | 7,950 |
| Sharad Pawar Dental College and Hospital, Wardha | 4,000 | 4,500 | 5,000 |
| Kalinga Institute of Dental Sciences, Bhubaneswar | 49,000 | 51,000 | 53,000 |
| Institute of Dental Sciences, Bhubaneswar | 36,000 | 38,000 | 40,000 |
| Indira Gandhi Dental College and SBV, Pondycherry | 5,000 | 5,000 | 5,000 |
| SRM Katt. Dental College and Hospital. Chennai | 5,000 | 5,500 | 6,000 |
| VMS Dental College, Salem | 5,000 | 5,500 | 6,000 |
| SATHYABAMA UNIV. Dental College and Hospital. Chennai | 2,000 | 3,000 | 4,000 |
| Santosh Dental College and Hospital, Ghaziabad | 10,000 | 11,000 | 12,000 |
| Saveetha Dental College, Chennai | 25,000 | 25,000 | 25,000 |
| Thai Moogambigai Dental College and Hospital Chennai | 3,000 | 4,000 | 5,000 |
| Sri Ramachandra Dental and Hospt., Chennai | 5,000 | 5,000 | 5,000 |
| SRM Dental College, Chennai | 5,000 | 5,500 | 6,000 |
| Sree Balaji Dental College and Hospital, Chennai | 5,000 | 6,000 | 7,000 |
| Meenakshi Ammal Dental College and Host., Chennai | 5,000 | 5,000 | 5,000 |
| Rajah Muthiah Dental College and Hospital, Annamalai University | 25,000 | 26,000 | 27,000 |
| Manav Rachna Dental College Faridabad | 5,000 | 5,000 | 5,000 |