Sumy State University is one of the leading medical universities in Ukraine, with a long history and glorious traditions. It is a recognised university to pursue MBBS in Ukraine, situated in Sumy, Ukraine. According to the performance indicators of Sumy State Medical University, it occupies a leading position in the rankings among higher education institutions and higher medical and educational institutions in Ukraine.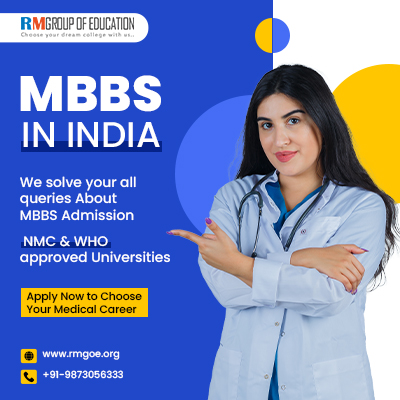 The Faculty of General Medicine is the oldest and most prominent at Sumy State University Ukraine. The University can cover more than 15,000 students every year for medical education. The University has provided 50+ Departments. The academic classes are organised at 20+ teaching hospitals and research and practice centres.
Subscribe to RM Group of Education Newsletter, Get Admission, Fees, Seats etc.
Table of Contents
College Summary
Before we talk about Sumy State Medical University Ukraine in complete detail, let's look at a summary of the University.
Name of Institute
Sumy State University Ukraine
Popular Name
Sumy State Medical University Ukraine, SSU Ukraine
Year of Establishment
1948
Institute Type
Public
Location
Ryms'koho-Korsakova St, 2, Sumy, Sumy Oblast, Ukraine, 40000
Language of Teaching
English/Ukrainian
No. of Faculties
06
Approved
NMC, WHO
Courses offered
MBBS (MD)
Ranking
Country – 7
World – 2151
(Sources: www.4icu.org)
Official Website
https://sumdu.edu.ua/
Category
Medical Colleges in Ukraine
Courses Offered
The Sumy State Medical University Ukraine offers quality medical programs under highly qualified faculty and state-of-the-art infrastructure. The College is famous for its undergraduate medical programs (MBBS).
| | |
| --- | --- |
| Course | Duration |
| Medicine | 6 Years |
Admission Procedure
If you want to be Admission to Sumy State University Ukraine, you must qualify for the National Eligibility Entrance Exam (NEET). One must remember that you only have to be eligible for the exam. Here are the valuable resources for the NEET Exam that will help boost your NEET exam preparation.
Eligibility Criteria
Ukraine has been one of the top preferred destinations for international students to pursue their Medical Degree Courses. If you, too, want to study MBBS at Sumy State Medical University Ukraine, check the eligibility below.
Age
You are at least 17 years old on or before 31st December of the admission year.
No Upper Age Limit.
Qualification
Class 12th in Science, with PCB and English subjects from a board recognised by the authorities in India.
Minimum Qualifying (%)
50% in 10+2 (UR)
45% (SC/OBC/ST)
Qualifying Entrance
NEET
IELTS / TOEFL
Not Required
Medium of Teaching
English/Ukraine
Documents Required
Before admission to Sumy State University Ukraine, please do not carry all these related documents.
Passport (Minimum 18 months validity).
10th Certificate & Mark sheet.
12th Certificate & Mark sheet.
Birth Certificate.
10 passport-size photographs
Official Invitation letter from the Medical University of Ukraine.
Authorization of all documents from the Ministry of External Affairs, New Delhi.
Legalization of all documents from the Ukraine Embassy.
Visa fees.
Bank receipt of University 1st year Tuition fee (required for some Universities).
HIV test documents.
Fee Structure
The Sumy State Medical University Ukraine fee structure for the undergraduate medical course is mentioned below.
| Particulars | Amount in USD | Amount in INR |
| --- | --- | --- |
| Course Fee in USD (approx) | 5000 USD | 374000 |
| Hostal Annual Fee | 1000 USD | 70000 |
| One Time Charge | 1500 USD | 105000 |
| Total Fee For 1st Year | 7500 USD | 449000 |
| 2nd – 6th Year fee | 5000 USD | 374000 |
| Total Fee | 30000 USD | 2247000 |
Note: Fee Mentioned above is approximate and subject to change.
MBBS Syllabus
The students must go through the syllabus for a better understanding of the MBBS course:
| YEAR | SUBJECTS |
| --- | --- |
| 1 | Latin language, Ukrainian language, History of Ukraine, Medical terminology, Political science, Ukrainian culture, History of Medicine, Fundamentals of Psychology and Pedagogy, Biophysics, Medical Chemistry, Human Anatomy, Medical Biology, Embryology, etc. |
| 2 | Human Anatomy, Cytology, Embryology, Physiology, General Surgery, Microbiology, etc. |
| 3 | Microbiology, Virology, Pathophysiology, Pharmacology, Hygiene and Ecology, Propaedeutic of internal medicine and Paediatrics, Radiology, etc. |
| 4 | Surgery, Biostatics, Urology, Medical Psychology, Internal medicine, Paediatric, Tuberculosis, Narcology, etc. |
| 5 | Internal medicine, Epidemiology, Oncology, Paediatrics, Surgery, Traumatology, Medical Genetics, Orthopaedics, Gynaecology, Neurosurgery, Dissection course, etc. |
| 6 | Oncology, General medicine, Internal medicine, Pediatrics, Surgery, Gynecology, Hygiene, ecology, etc. |
About Ukraine
Ukraine is a country in Eastern Europe. It is located in the heart of Europe. Belarus borders Ukraine to the north, Russia to the east, the Sea of Azov and the Black Sea to the south, Moldova and Romania to the southwest, and Hungary, Slovakia, and Poland west. Ukraine is separated from Russia in the far southeast by the Kerch Strait, which connects the Sea of Azov to the Black Sea.
Population
39,701,739
Area
600,000 square kilometres (230,000 sq mi).
Capital City
Kiev
Other cities: Kharkiv, Odesa, Dnepropetrovsk, Donetsk, Zaporozhe, Lviv.
Language
The official language: Ukrainian
Other Language: Russian
Climate
Dry and continental (0-35 degrees)
Literacy Rate
Male literacy rate: 99.99%
Females: 99.96%.
Time Zone
UTC + 3:00
Currency
Ukrainian Hryvnia.
Religion
Orthodox Christianity
Other: Catholicism, Protestantism, Islam, Judaism, Buddhism and Adventism.
About Sumy City
It is the administrative capital of the Sumy region.
Sumy city is situated in the northeastern part of Ukraine.
On the bank of river Peel, the city is located.
The closest large city near Sumy is Kharkiv, which lies close to the Russian border.
The temperature of Sumy city is humid continental with warm summers and cold winters.
During summers, the temperature of Sumy lies between +20 to +28 degrees Celsius, and it can fall up to -10 degrees celsius during winters.
Contact Details
Sumy State University Ukraine
Address: 2, Rymskogo-Korsakova st., 40007 Sumy,Ukraine
Frequently Asked Questions (FAQ)
Where is Sumy State University located?
Sumy State University is located in Ukraine, and its proper address is 2 Rymskogo-Korsakova st., 40007 Sumy, Ukraine.
What is the MBBS course duration at Sumy State Medical University Ukraine?
The MBBS course duration at Sumy State Medical University Ukraine is 6 Years.
Is the Sumy State Medical University Ukraine NMC Approved?
Yes, it is approved by the NMC.
Is Sumy State University accredited?
According to the Head of the ACCA Office in Ukraine, Belarus, and the Caucasus, Nataliia Vovchuk, Sumy State University is the first university accredited by ACCA in Ukraine.
Is Sumy State a government?
Sumy State University is a non-profit public higher education institution located in the urban setting of the medium city of Sumy (population range of 250,000-499,999 inhabitants), Sumy Oblast.
What is the world ranking of Sumy State Medical University Ukraine?
The world ranking of Sumy State medical university is 2151 (www.4icu.org)