| | |
| --- | --- |
| Download MCC NEET UG Counselling 2023 eBook (College Wise Cutoff, Fees, Seat Matrix etc.) | Download |
| Download MCC NEET PG Counselling 2023 eBook (College Wise Cutoff, Fees, Seat Matrix etc.) | Download |
| Download All State NEET UG Counselling 2023 eBook (College Wise Cutoff, Fees, Seat Matrix etc.) | Download |
Studying abroad is expensive, and studying MBBS at a low cost abroad seems impossible to accomplish. And yes, many people will vouch for this, as education in the modern world is expensive. But what if this is all a hoax? A lie curated on false beliefs? Yes, education costs money, but not an amount you will have to sell your kidneys (just kidding).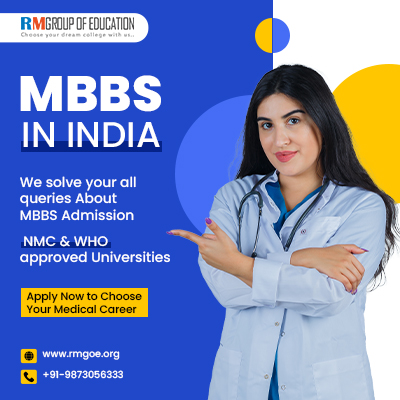 Many low fees medical colleges in abroad are providing financial help to students who do need them. Over the last decade, numerous colleges have proclaimed that recruiting a more economically diverse student body was a top priority. These colleges have changed policies and made compromises elsewhere to recruit the kind of talented poor students who have traditionally excelled in high school but not gone to a top college. And you might be shocked to know that a surprising number of such students face tremendous challenges in paying their college dues. But with changing charts, the endowment is not destiny, and prestigious is not destiny.
Subscribe to RM Group of Education Newsletter, Get Admission, Fees, Seats etc.
Of course, it is not true that every college meets the economic commitment they make. But some do. And one such university is the Kursk State Medical University. It is difficult to imagine room to change, especially where a car loan is cheaper than an education loan. But judging the scenario, KSMU is on the right track.
With 5000+ students, KSMU is home to more than 1200 International students. Providing quality education in the cheapest country to study mbbs for Indian students is not something you will often find. Kursk State Medical University is the centre of innovation and culture.
In their way of making world-class doctors, KSMU provides beat medical programmes at minimum cost. And for those looking for scholarships, they indeed offer some of the most beneficial deals.
It is essential to be educated, but finding the right institution that will not bore a hole in your pocket and leave you under much debt is challenging. Here at KSMU, we understand that. India is a place where 15 lakh and counting students have registered for the NEET 2022 examination, and the number of seats is less than a lakh. The ratio itself is shocking, but the bone-chilling fact is the vast fees of private medical universities in India.
It is time to act smart and choose smart. Because it is possible that some universities' words of economic diversity might not match their actions. But in the Kursk State Medical University, meritocracy, regardless of students background, is true. Here at the KSMU, change has already begun.