| | |
| --- | --- |
| Download MCC NEET UG Counselling 2023 eBook (College Wise Cutoff, Fees, Seat Matrix etc.) | Download |
| Download MCC NEET PG Counselling 2023 eBook (College Wise Cutoff, Fees, Seat Matrix etc.) | Download |
| Download All State NEET UG Counselling 2023 eBook (College Wise Cutoff, Fees, Seat Matrix etc.) | Download |
Why BDS is better than MBBS: A degree in Dental Science and Surgery is earned after completing the BDS Course. Numerous students are confused about choosing the MBBS or BDS programme. Even though medicine is a wonderful career, a BDS degree is preferable to a basic MBBS degree. The main advantages of the BDS programme over the MBBS programme are outlined in this article. The MBBS and BDS programmes each have distinctive qualities, although the BDS programme has a little advantage.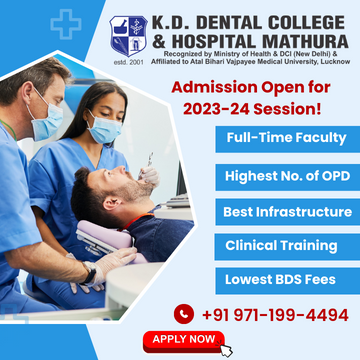 Table of Contents
Top 7 Reasons why BDS is better than MBBS
Students are always confused about choosing a course and comparing other courses. Choosing a course can be a little stressful as it is the stage of life which determines one's future path. But remember that no matter what you choose, if you enjoy doing it, nobody can say that you are not successful. So, we have compiled some reasons why BDS is better than MBBS? Let's take a look.
Subscribe to RM Group of Education Newsletter, Get Admission, Fees, Seats etc.
1. Course Fees
The price of education is the main difference between the BDS course and the MBBS programme. Because the BDS programme is far less expensive than the MBBS programme, it is more accessible to all social classes. A BDS degree is affordable and ensures a successful career.
2. Course Duration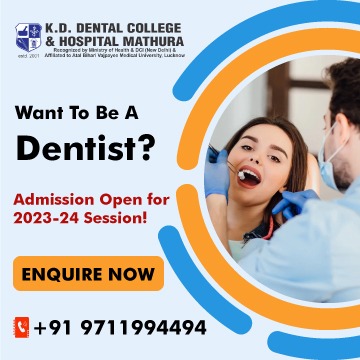 Comparing the duration of the BDS and MBBS programmes, the BDS programme takes five years to finish, while the MBBS programme takes five and a half years. BDS degrees are awarded to students significantly earlier than MBBS degrees.
3. Easy Admission
The demand for BDS admission is significantly lower than for MBBS admission, and numerous accredited dental institutes with connected teaching hospitals offer BDS admission.
4. Availability of Seats
It is quite difficult to gain a seat under merit for the MBBS course because there is so much competition. Still, getting a seat under merit for the BDS programme is much simpler due to the low level of competition, and any student with average marks can receive a seat, and the NEET cutoff of MBBS is higher than BDS.
5. No need for an advanced degree
A bachelor's degree in dental surgery qualifies you for a specific field of study, whereas an MBBS only qualifies you to practise general medicine. You need a postgraduate degree in one of the disciplines to be a doctor with specialised training.
6. Job Opportunities
When you complete your BDS programme and have your BDS degree, you can immediately begin working as a dentist; after completing your MBBS, you must complete your MD/MS to be employed.
7. Highly Profitable Career
A BDS profession is quite profitable. While dentists begin to enjoy their profits shortly after completing the BDS degree, MBBS doctors take a very long time to make money because of their higher studies.
Conclusion
A graduation degree in either the MBBS or BDS programme opens the door to a highly rewarding job. The major difference between both medical science programmes is that MBBS doctors start earning much later than dentists. It is more difficult to get admission to MBBS courses due to the high cutoff range and fewer seats.
Frequently Asked Questions (FAQs)
Why did you choose BDS over MBBS?
Working in dentistry is stress-free. Dental emergencies are rare compared to MBBS emergencies since tooth-related infections or diseases can be treated as prescribed by the dentist and do not constitute a threat to life.
Is BDS good for the future?
One of the most promising job paths in medicine following class 12 is the Bachelor of Dental Surgery (BDS). It is a well-designed undergraduate programme that, in terms of medical education, is comparable to the MBBS.
Why do people choose BDS?
The BDS programme is career-focused and, via its application, benefits society. Graduates of BDS programmes can easily make a substantial salary working for either governmental or private organisations.
Can BDS do surgery?
Yes. Completing a postgraduate degree in oral surgery and super-specializing in cosmetic surgery can make you a surgeon.
Can I become a dermatologist after BDS?
Absolutely, you can. The comprehensive three-month courses in endodontics and prosthodontics, the comprehensive three-month courses in cosmetic dermatology and cosmetology, and the diploma programme in dental assisting are only a few of the additional short-term courses offered in the BDS.