| | |
| --- | --- |
| Download MCC NEET UG Counselling 2023 eBook (College Wise Cutoff, Fees, Seat Matrix etc.) | Download |
| Download MCC NEET PG Counselling 2023 eBook (College Wise Cutoff, Fees, Seat Matrix etc.) | Download |
| Download All State NEET UG Counselling 2023 eBook (College Wise Cutoff, Fees, Seat Matrix etc.) | Download |
So, did you opt for biology as your major subject in 12th? Is the feeling of being a doctor inspires you? Do studying human anatomy or physiology your favourite thing? If your answer is yes to all of these questions, medicine and allied medical programmes are the best career choices for you after class 12th.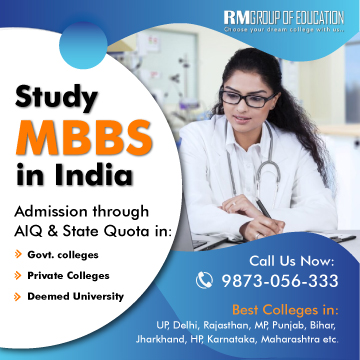 Many people think that for a PCB student, MBBS is the only option after class 12th. Still, many people in India have no idea about the field of Biology, or they do not have any expertise to talk about other fields. You see, the field of Biology is very vast, so vast that it is hard to restrict it to one medical course.
Subscribe to RM Group of Education Newsletter, Get Admission, Fees, Seats etc.
Being a doctor is not an easy task. It cannot be accomplished overnight; students need to know about their subject of interest, expertise, and what gives them utmost satisfaction; knowing this is crucial. Well, this is why we are here, to help you know what is best for you.
We will talk about 7 courses that you can pursue after class 12th if you love medicine throughout the article.
After Class 12th, Here Are The 7 Courses That You Can Pursue
1. MBBS (Doctor)
Well, all of you must know that doctors are responsible for maintaining a patient's health. With the help of thorough diagnosis and the right treatment, they help cure patients' illnesses and injuries. Being a doctor is one of the most respected fields of job in India or anywhere globally. A doctor can choose to work with patients of all age groups or specialise in a particular field and treat patients related to that domain only.
After class 12th, a PCB student can go for the MBBS programme to become a doctor. It is 5.5 years of tenure degree, in which 4.5 years is of academic knowledge and 1 year is for practical training. During the academic session, the students of MBBS will study various subjects related to biology like anatomy, allied medicine, community medicine, paediatrics, microbiology and more. In MBBS, the students are not only taught about how to diagnose and treat patients, but they also learn about the ethics of practice, different national-level health programmes, and how to make a perfect career in medicine.
If the student chooses to specialise in a particular domain, they can opt for post-graduation, i.e. MD.
Entrance Tests: Some of the entrance tests for gaining a seat in top medical colleges in India are NEET.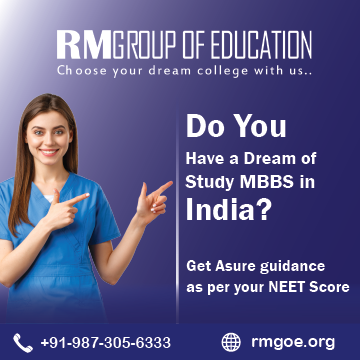 2. B.V.Sc (Veterinarian)
For those who do not know this, a veterinarian is a medical professional who provides medical facilities to animals. For those students who chose PCB and love animals, this field would be best to choose after class 12th. Veterinary doctors treat animals, perform surgery on them, perform tests on animals to vaccinate them against disease, and teach the pet parent about animal general care.
To become a vet, students must complete their bachelor's degree in veterinary science from a university recognised by the veterinary council of India. After completing the degree, students need to register with the state veterinary council to gain a license to practice. For that, a student is required to complete the internship period of 6 months under the council.
Those who want to specialise in an area can go for M.V.Sc in surgery, genetics and breeding, immunology and more.
Entrance Tests: AIVPT, AICEE, IPVT, MHTCET (Only For Maharashtra Colleges), KEAM (For Kerala Colleges), GADVASU (Punjab and Himachal), CENTAC (Pondicherry colleges) and more.
3. Radiology
A radiology technician is a medical professional who diagnoses injuries and medical problems with the help of imaging techniques, like x-rays, computed tomography (CT), magnetic resonance imaging (MRI), ultrasound and more.
A student is required to go for graduation in B.Sc Radiology after class 12th. After completing the degree, students can start their careers in this field. To become a professional, students can opt for M.Sc radiology and specialise in only one procedure at the master level.
4. BHMS
Bachelor of Homoeopathy Medicine and Surgery is an alternate medicine field that works around the concept that the body has the power to rejuvenate itself due to its self-healing power. Homoeopathy doctors take a holistic approach to treating the patient after monitoring their condition for underlying disease.
You can pursue BHMS after class 12th. It is 5.5 years of degree course and covers various aspects of herbology, ayurvedic plant healing, principles of homoeopathy and more. After completing the degree of BHMS, students can also go for 3 years of courses in homoeopathic pharmacy, psychiatry, paediatrics, medicine and more.
5. BAMS
The Bachelor of Ayurvedic Medicine and Surgery is a graduate degree program that teaches students how to use natural therapies designed to the needs of every individual, eliminate the impurities from the body, reduce stress and fight disease. There is the various treatment for BAMS, such as diet, lifestyle advice, massages, yoga, meditation and herbal supplements.
To become an Ayurvedic doctor after class 12th, a degree in BAMS is important. Students will learn about modern anatomy, the principle of medicine, forensic medicine, preventive medicine, and more during the course.
Entrance Test: NEET, Ayush Entrance Exam, All India Pre-Medical Exam and more.
6. Physiotherapy
Through the help of this course, physiotherapists help patients deal with and overcome their physical problems caused by illness, injury, ageing or any other reasons.
To become a physiotherapist after class 12th, students have to pursue a bachelor's degree in physiotherapy (BPT), followed by a master's degree in physiotherapy, known as MPT. One can also opt for different allied diploma programmes after completing BPT. However, a master's degree holds much more value.
7. Clinical Research
Students concerned with discovering the best possible ways to deliver medicare facilities can opt for clinical research. They conduct research and experiments related to the disease and viruses to determine an exact diagnosis and apt treatment. Thus, the work of clinical research scientists are highly research-oriented, and they are required to spend a major part of their life in the lab.
To become a clinical research scientist after class 12th, one must have to complete B.Sc in the fields like Botany, Zoology, Chemistry, Biochemistry, Microbiology, Genetics, MBBS, BDS, BAMS and more. Once you complete your bachelor's degree, you can opt for M.Sc in clinical research.
Career Opportunity
It is essential to be fully educated on the employment options available with your chosen degree. When choosing your dream course, it is essential to consider whether that field offers enough opportunities and offers the type of work-life you wish to have in the future. so here is the list of career opportunities according to courses.
| Courses | Career Opportunity |
| --- | --- |
| MBBS | After completing the full 5.5 years of MBBS, students can work in hospitals, clinics, and other important places as general physicians. |
| B.V.Sc (Veterinarian) | Both private and government hospitals provide jobs to vets. A veterinarian can also practice in clinics on poultry farms, husbandry departments and more. After completing the advanced degree, a student can also work in the field of research. |
| Radiology | Radiology professionals work with radiologists' doctors and help them correctly interpret the patients' results. Radio technicians can also work as CT technologists, Mammographer, MRI technicians and more. |
| BHMS | Some of the career scopes for BHMS are found in medical colleges, research institutes, training institutes, consultancies, healthcare communities, nursing homes, the life science industry and more. |
| BAMS | Clinics and hospitals provide jobs to Ayurvedic doctors. They can also work as an Ayurvedic pharmacist, pharmaceutical companies, research centres, drug manufacturers in government hospitals, and more. |
| Physiotherapy | From hospital wards and private clinics to psychiatric settings, a physiotherapist works with diverse patients at different locations. The major part of their job is to rehabilitate ill and injured patients. |
| Clinical Research | Preventive, treatment, diagnosis and more are a few areas in which clinical research scientists work. Be it hospitals, pharmaceutical labs, universities, or other centres, these scientists work in diverse employment settings. |
Frequently Asked Questions (FAQs)
Q. How to become an MBBS doctor after class 12th?
Ans. Aspirants have to qualify for NEET and complete the MBBS degree successfully to become medical doctors.
Q. Which field is best for science students with Biology (PCB)?
Ans. Below are mentioned Available Courses after 12th Science.
MBBS, BDS-dentistry, BAMS-Ayurveda, BHMS-Homeopathy, BUMS-Unani, BNYS Naturopathy & Yogic Science, BSMS – Siddha Medicine & Sciences, Veterinary Science & Animal Husbandry (BVSc. AH)
Q. Can I become a doctor without clearing NEET?
Ans. No. Without NEET, MBBS admission is not possible in India as well as abroad. To pursue MBBS in India, you must qualify for NEET. Further, without NEET, you will not be able to get admission to any foreign medical university approved by the NMC.
Q. What are some of the best career options for a Science student?
Ans. Check out our list of the top 7 highest-paying science careers for inspiration to guide your science career journey.
Geoscientists, Atmospheric Scientists, Biochemists and biophysicists, Medical Scientists, Hydrologists, Materials, Scientists, Chemists, and Nuclear Technicians.