'Engineering or Medical, what's your plan for the future?' This is that one-million-dollar question that haunts the minds of nearly every student and parent in India. Well, we are sure that you must have gone through this phase or are about to go, as the quest between engineering or medical is like an epoch-old query that everyone asks, even the wrinkly forehead fourth cousin who you don't even know exists.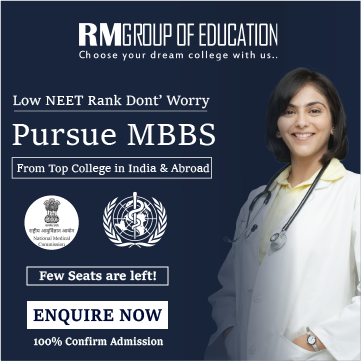 The moment you start fretting about this question is the exact time you restrict yourself to these two options only and shuts out the surplus of opportunities waiting for you.
Subscribe to RM Group of Education Newsletter, Get Admission, Fees, Seats etc.
The DNA of this article is that we as students often make the biggest mistake by restricting ourselves to a few career choices or by not asking uninhibited questions about our career, which makes up for the most significant obstacles towards the right career path. Most often than not, ignorance about career options is the real perpetrator in student life. 
We should remember that we live in the 21st, and in modern times, science is enormous as our galaxy, and in no way should it be confined to two options because there are emerging opportunities in science.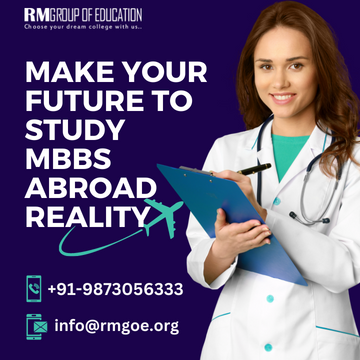 So, if you are a true science lover and want to grow yourself apart from the stock of the society, then don't ask yourself the question of 'Engineering or Medical', instead ask yourself these 6 life-changing questions that you should really answer honestly.
Better Then Engineering Or Medical Here Are 6 Questions
Q.1. The first question you should ask yourself is whether you have a quantitive or mathematical aptitude? 
If you love to work with numbers or are great with calculation and probabilities, and that is why you and your family think you should be an Engineer, then it is plain absurd. Choosing a career needs a deeper analysis than just probability and statistics.
There are many fields and jobs where you can use your expertise in maths like Big Data Analytics, Actuarial Science, Mathematical Research, Operations Research Analyst, Biostatistics, and many more. Departments like Defense, Public and Aeronautical sectors also provide jobs for math enthusiastic students.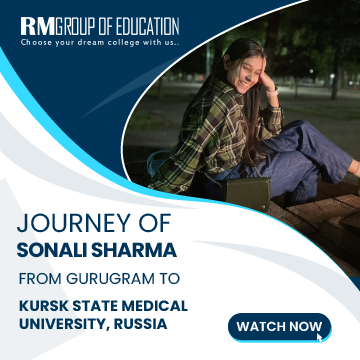 Q.2. Ask yourself whether you are attracted by technology or innovations?
If inventing new technologies and innovations fascinates you and your passion are for creating something new, be it new models or products, then instead of just engineering or medical, go for fields like Agricultural Engineering, Waste Management, Genetics, Alternative Energy Consulting, Automobile engineering, fashion technology, environmental science and technology, power engineering and more.
Q.3. Are you interested in applied science?
If choosing one scientific subject is hard for you and equally passionate about each of them, then choosing Applied Science is best for you, instead of engineering or medical. For those who don't know, applied science is a broad interdisciplinary field that includes many subjects like biology, physics, computer science, natural science and many others and uses scientific knowledge to develop new and practical applications.
An Applied Science degree is considered equivalent to an engineering degree in many countries, and it is a 4 years course in abroad colleges. In India, a degree in Applied Science courses is perfect for students with a research-oriented mindset and those who thrive on learning the fundamentals of application-based research in scientific fields.
Students who take great interest and love science can enjoy multiple fields like Machine Learning, Artificial Intelligence, Journalistic Writing, Medical Lab Technology, Ethical Hacking, Wild Life Management and many more.
Q.4. Are you inclined towards work involving intense research and findings?
Many people love research work, and if you are among those people and you believe that you can work committedly on projects and findings, then maybe instead of Engineering or Medical, allied sciences courses like Forensics, Clinical research, Market and Healthcare research would suit you better. Research careers involve Microbiology, Biophysics, Biochemistry, Zoology, Botany, Genetics, and so much more.
Research careers in Physical Sciences may help you score a job as a Research scientist in areas like Chemistry, Geology, Astronomy, Meteorology, Aerospace, geophysics and more.
If you are ready to explore a little further, you can go for research in humanities-based subjects. Few of the in-demand domains that can help you get a job include Archaeology, Anthropology, and History of Urban Plannings. These subjects help you research in fields like languages, archaeological remains and culture and more.
Q.5. After completing your degree, are you looking for a career that is immensely satisfying and rewarding?
If you are like us and have decided to work your way deeply and dedicatedly towards saving and serving humanity, even then, your focus can be far from engineering or medical. There is plenty of streams like Physiotherapy, Occupational Therapy, Hematology, Speech Therapy, Counselling Psychology, Clinical Psychology, Environmental Engineering, and many others.
All these fields and more are rewarding and satisfying in both monetary and non-monetary ways.
Q.6. Are you in love with the creative aspects of science?
No doubt science is creativity, and if that is what inspires you, then considering fields like Architecture or Designing, Product and Industrial Designing, Automobile Designing, Game Development and Designing, Animations and Graphics, or UI/UX Designing could be the right career choice for you. The usage of STEM subjects is not done by physicists or engineers only.
It can be used by industrial designers, game developers or even animators who can take proper advantage of the power and knowledge of science and do excellent work in their domains.
The point we are trying to make is the majority of the time, young students tend to pursue engineering or medical only because they are convinced by their parents or mentors or society that a real career exists only in these two educational degrees.
This is not new as the stereotype of engineering or medical being the best and other non-science, or applied science domains are not stable professions can be seen in most Indian households. Yet, the truth is something far from this.
Yes, having a science degree gives you an edge to pursue many jobs, but a clear understanding of what you like and what you really want to do is important. It is like the saying, "Career by choice, not by chance".
Being an academically excellent student does not mean that you can not go for a scientist or a researcher. Being an academically excellent student does not mean that you can not go for a scientist or a researcher. So, to have a career that satisfies you, first explore every option you have, beyond engineering or medical. Choosing these options makes you feel good and helps you bring your skills to the betterment of humanity.
Always keep an open mind and put your aptitude and passion as the prime choice. Do not be afraid to create your horizon and give your dreams and passion a wing; never forget to explore your choices; you may be surprised, but the world of career has many things in store for you.