MBBS in Malaysia: Among Indian medical students, MBBS in Malaysia is consistently regarded as the top option and is rapidly gaining popularity. Malaysia's MBBS Colleges are setting the standard for correct education because of their high standards of instruction and recognition from the UN, WHO, NMC, and other world-renowned organisations.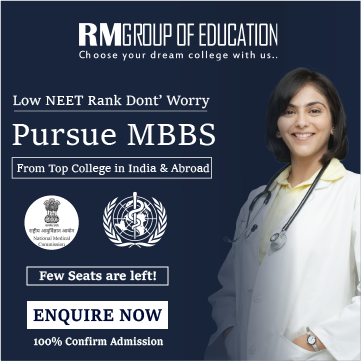 Malaysia MBBS Colleges are usually at the top of their game when it comes to providing high-quality medical education. This article will keep you one step ahead of the competition, assist you in obtaining admission to the top medical schools in Malaysia, and walk you through all the key details regarding the MBBS programme in Malaysia for the academic years 2022–2023.
Subscribe to RM Group of Education Newsletter, Get Admission, Fees, Seats etc.
Country Summary
Malaysia is a Beautiful Country with many highlights; There are many different regions, each with its Characteristic feature, making this Country the perfect destination for tourists. The Country has two official languages, Malay and Malaysian. Malaysia is proud to be a multi-racial country living together peacefully.
Population
32,730,000
Area
328,550 km2 (126,854 sq mi)
Capital City
Kuala Lumpur
Other largest cities: George Town of Penang, Ipoh, Johor Bahru, Malacca City
Language
Malay
Climate
Tropical Weather Year Round
Literacy Rate
94.6 %
Time Zone
UTC+8 (MST)
Currency
Ringgit (RM) (MYR)
Religion
61.3% Muslim, 19.8% Buddhism, 9.2% Christianity, 6.3% Hinduism, 1.3% Chinese folk-religionist
Quick facts
Before reading the complete information about MBBS in Malaysia, let's look at Quick facts about Study MBBS in Malaysia.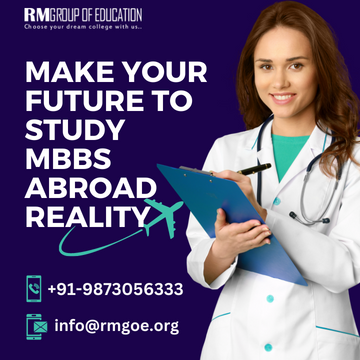 | | |
| --- | --- |
| Course Offered | Doctor of Medicine Degree (equivalent to MBBS, India) |
| Course Duration | 5 – 6 Years (Depends on University) |
| Basic Eligibility | 10+2 (Science) with 50% – 70% in PCB (Depends on University) |
| Medium of Teaching | English |
| Universities Recognition | NMC, WHO, FAIMER, UNESCO, Ministry of Education India |
| Cost of Living in Malaysia | Depends on student |
| Minimum Course Fee | USD 800/Year |
| Entrance Exam | NEET (Qualified only) |
| Talk to our Abroad Counsellor | Call Now: +91-9999709233 |
Recognition of Malaysia Medical College
Checking the affiliation, recognition and other affiliating parameters are the most critical factors that decide a good and best medical college. Malaysia MBBS Colleges are affiliated with these authorities.
Ministry of Education, Malaysia.
NMC (National Medical Commission)
WHO (World Health Organization)
ECFMG (Educational Commission for Foreign Medical Graduates)
WFME (World Federation for Medical Education)
FAIMER (The Foundation for Advancement of International Medical Education and Research)
Why Study MBBS in Malaysia
There are a number of reasons to study MBBS in Malaysia. The country has a strong reputation for medical education and offers a number of advantages to students.
| Particulars | Description |
| --- | --- |
| Affordability | Malaysia is a relatively affordable country to study in and offers a high standard of living. The country also has a number of top-ranked medical schools, which attract students from all over the world. |
| Cultural Diversity | Malaysia is also a culturally diverse country, which can be a valuable experience for students. The country is home to a number of different ethnic groups, and students will have the opportunity to learn about different cultures while they study. |
| Location | Finally, Malaysia is a convenient location for students who want to study MBBS. The country is located in Southeast Asia and is easily accessible from many major cities around the world. |
Eligibility Criteria
Malaysia has become one of the top preferred destinations for Indian and international students to pursue their Medical Degree Courses. If you too want to study MBBS in Malaysia, check the eligibility below.
Particulars
Description
Age
Your age should be at least 17 years old on or before 31 December of the admission year.
Qualification
Class 12th in Science, with PCB and English subjects from a board recognized by the authorities in India.
Minimum Qualifying (%)
50% in 10+2 (UR)
45% (SC/OBC/ST)
Qualifying Entrance
NEET
IELTS & TOEFL
Not required
Admission Starts
September and February Session
Admission Procedure
If You want to take admitted to Malaysia, you must qualify for the National Eligibility Entrance Exam (NEET). One must keep in mind that you only have to be eligible for the exam. Here are the valuable resources for the NEET exam that will help you boost preparing for the NEET exam.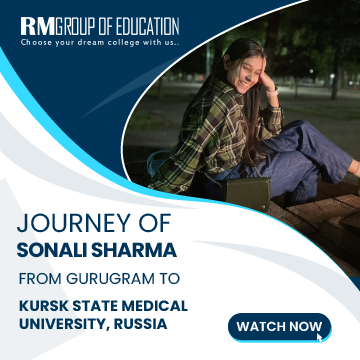 Documents Required
Before taking admission to Medical Colleges in Malaysia, do not forget to carry all these related documents with you.
Passport (Minimum 18 months validity).
Class 10th Passing Certificate & Mark sheet.
Class 12th Passing Certificate & Mark sheet.
Birth Certificate.
10 passport-size Photographs
Official Invitation letter from the Medical University of Malaysia.
Authorization of all documents from the Ministry of External Affairs, New Delhi.
Legalization of all documents from the Malaysian Embassy.
Visa fees.
Bank receipt of University 1st-year Tuition fee.
Medical Fitness documents.
MBBS Syllabus in Malaysia
Before going to Malaysia for Medical, Studies do not forget to compare the MBBS Syllabus of some of the Top-ranked, MCI-approved medical universities in Malaysia.
Year
Subjects Covered
1st Year
Basic Medical Science, Cardiovascular System, Basic Mechanism of
Disease, Haematology System
2nd Year
Epidemiology & Biostatistics, Nervous System, Gastro-Intestinal System
& Nutrition, Reproductive System, Musculoskeletal System, Endocrine
& Metabolism
Click here to see the Complete structure and the pattern of Study MBBS in Malaysia
Top Colleges MBBS Fees in Malaysia (Tuition Fees+Hostel Fees)
Below-mentioned is the updated list 2022-23 of all Medical or MBBS Colleges in Malaysia officially made by the National Medical Commission. To know detailed info about Fees Structure, Courses offered, Admission Procedure, Placement Stats, Cut-off, Facilities available and complete college review, click the link or Read more. It will provide a list of the best medical colleges. Here in this section, we provide information about MBBS in Malaysia Fee Structure details. Let's have a look.
| Name of Colleges | Tuition Fees | Hostel Fees |
| --- | --- | --- |
| Manipal University College Malaysia | Rs. 1,15,33,662 | 208754 |
| Mahsa University Malaysia | Rs.14,98,700 | 253035 |
| Newcastle University Medicine Malaysia | Rs.19,05,990 | 281150 |
| International Medical University, Malaysia | Rs.12,00,000 | 158147 |
| AIMST University Malaysia | Rs.13,13,920 | NA |
Note – Mentioned fees are approximate in nature, and they can differ.
Top Colleges MBBS Fees in Malaysia (Tuition Fees+Hostel Fees) Graphical Representation
Advantages and Disadvantages of studying in Malaysia
Do you know Education in Malaysia is overseen by the Ministry of Education? The Country has 43 universities, 31 private university colleges, nine foreign university branch campuses and 414 private colleges. There are a lot of advantages to studying in Malaysia, here are just a few:
Advantages of studying in Malaysia
The MBBS degree is recognized by the WHO and UNESCO and is accepted across the world.
The Indian students seeking admission are admitted to institutions recognized by the medical council of India for screening tests conducted by NMC.
Wide range of possibilities and broad exposure to clinical practice due to highly equipped multi-profile hospitals.
Students studying in Malaysia get the opportunity to complete their internship program at the world-class medical college and hospitals of the world.
The tuition fee is quite low and affordable.
Disadvantages of studying in Malaysia
As Malaysian is the local language in Malaysia, therefore, students might feel the language is a barrier (outside the university campus).
One might have to put extra effort into learning the Malaysian Language after the class hour.
The climate of the country is a little different. Therefore, it might be hard for students to adapt.
Those who wish to study and work together to cover their expenses may face difficulties because it requires self-study and concentration.
Frequently Asked Questions (FAQs)
How much does it Cost to study MBBS in Malaysia?
In Malaysia, the annual cost of an MBBS programme ranges from 55,000 to 136,000 MYR, including additional living expenses of 3–4,000 MYR each month. This translates to around 9 to 25 lakhs per year for Indian applicants.
Is Malaysia good for MBBS?
One of the most hoped Asian nations for medical programmes in Malaysia. Particularly in India, becoming an MBBS doctor is the goal career for both students and their parents. Additionally, India's high costs and poor admission rates make Malaysia's cost-effective medical programmes relevant.
Is an MBBS degree from Malaysia valid in India?
Yes, of course. If a person earns an MBBS degree outside of India, that degree is recognised there as equally valid as one earned within India.