The Philipps University of Marburg[1] is a traditional German university that is believed to be one of the world's oldest. Founded as a Protestant institution in 1527, this university is a public university in Hesse. The Philipps University of Marburg comprises 16 different departments specializing in various disciplines. The Philipps University of Marburg is famous for its research specialization in life sciences. It is situated in Marburg, Hesse, Germany. Philipps University has two primary locations in Marburg: Lahntal and Lahnberge. Philipps University has over 120 buildings in 14 different locations.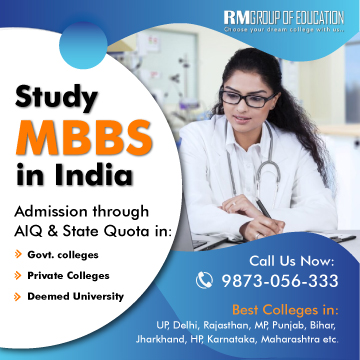 Dear Students, we have gathered important information about Philipps University, one of the top medical colleges in Germany. This includes details on the admission process, course offerings, eligibility requirements, fees, necessary documents, syllabus, rankings, reviews, and contact information. Our aim is to ensure that you remain informed and updated.
Subscribe to RM Group of Education Newsletter, Get Admission, Fees, Seats etc.
Table of Contents
College Summary
Before delving into the detailed information about Philipps University in Marburg Germany, let's first take a look at some important facts about the college.
| | |
| --- | --- |
| Name of Institute | Philipps University of Marburg |
| Philipps University of Marburg Year of Establishment | 1527 |
| Location | Marburg, Germany |
| Language of Teaching | English |
| Type | Public |
| Registered with | Senate Chancellery Science and Research |
| Approved | (NMC)[2], (WHO)[3] |
| Courses offered | MBBS, BDS |
| Philipps University of Marburg Ranking | World Rank: 400 |
| Talk to our Abroad Counsellor for Admission to Ukraine, Romania, and Hungary | Call Now +91-9999709233 |
| Official Website | https://www.uni-marburg.de/en |
| Category | Medical Colleges in Germany |
Courses Offered
The Philipps University of Marburg, located in Germany, provides top-notch medical programs taught by experienced professors and equipped with modern facilities. One of its most renowned programs is the undergraduate medical program MBBS.
| | |
| --- | --- |
| Courses | Duration |
| Bachelor of Medicine and Bachelor of Surgery | 6 Years |
| Bachelor of Dental Surgery | 6 Years |
Eligibility Criteria
Germany has been one of the preferred destinations for Indian students to pursue their Medical Degree Courses. If you want to study MBBS at the Philipps University of Marburg, check the eligibility below.
Age
It would be best to be at least 17 years old on or before 31st December of the admission year.
Qualification
Candidates must have cleared 10+2 with 50% marks from the Science stream (Physics, Chemistry and Biology) in CBSE/ISC or any other Equivalent Board of Examination.
Minimum Qualifying (%)
Unreserved: 50%
Reserved: 40%
Qualifying Entrance
NEET
Medium of Teaching
English
Duration of Course
6 Years (Dependent on University)
Fee Structure
Philipps University of Marburg fee Structure 2023:-
Program Fees
Fees (EUR)
The fee includes tuition and the following items:
· Intensive German language course,
· Two academic seminars,
· One supplement course,
· Study material,
· We offer accommodation in single rooms at our student dormitories.
· During the program, you will be provided with health and personal liability insurance.
· Meal subsidy of € 50 (charged to a Mensa debit card),
· Evening events,
. You can purchase a monthly public transportation ticket that is valid in Marburg and throughout the entire region of Hessen.
· Cultural program (two one-day excursions as well as one weekend trip, opening closing party, and more.
€ – 2,100
Country Summary
The capital city of Germany is Berlin. It is the largest city in the country and serves as its political, cultural, and economic center. Germany has made numerous contributions to art, literature, philosophy, music, and science throughout history. It is famous for its classical composers, such as Johann Sebastian Bach, Ludwig van Beethoven, and Wolfgang Amadeus Mozart. Germany is also known for its beer culture, Oktoberfest celebrations, and Christmas markets. Germany has a well-developed transportation infrastructure, including an extensive network of highways, railways, and airports.
| | |
| --- | --- |
| Population | 8.32 crores |
| Area | 357,588 km² |
| Capital City | Berlin |
| Language | Official Languages: German |
| Climate | temperate and marine |
| Literacy Rate | 99% |
| Time Zone | (GMT+1) Central European Standard Time |
| Currency | euro |
| Religion | Roman Catholic (29.9%) or Protestant (29.8%), although 1.3% of the population are also Orthodox Christians. |
About Marburg City
Marburg is a German town north of Frankfurt.
The capital of the Marburg-Biedenkopf district (Landkreis).
Marburg remains a relatively unspoilt, spire-dominated, castle-crowned Gothic or Renaissance city on a hill partly because it was isolated between 1600 and 1850.
In Marburg, the summers are comfortable and partly cloudy, and the winters are very cold, windy, and mostly cloudy.
The town area spreads along the valley of the river Lahn and has a population of approximately 76,000.
Temperature

Rainfall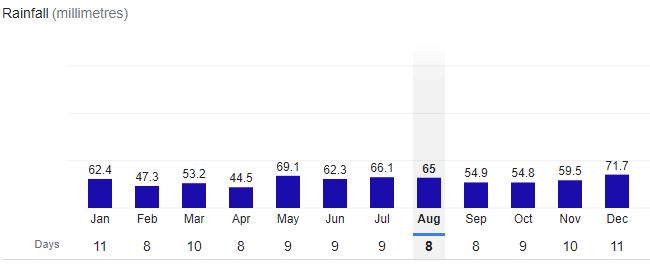 Daylight

Frequently Asked Questions
Where is the Philipps University of Marburg located?
What is the MBBS Duration at the Philipps University of Marburg?
MBBS Duration at the Philipps University of Marburg is 6 Years.
What is the world ranking of the Philipps University of Marburg?
The World Ranking of the Philipps University of Marburg world ranking 400.
Reference
Philipps University of Marburg, Wikipedia
National Medical Commission (NMC) Official website
World Health Organization (WHO), Official website