The Tbilisi State Medical University (1) (TSMU Georgia) is Georgia's leading centre of higher medical education, with an almost hundred-year history. Higher medical education in Georgia is of the same age as well. It is noteworthy to emphasize that thousands of TSMU Georgia graduates continue their professional careers in many leading clinics and institutions in Georgia, Europe and the world.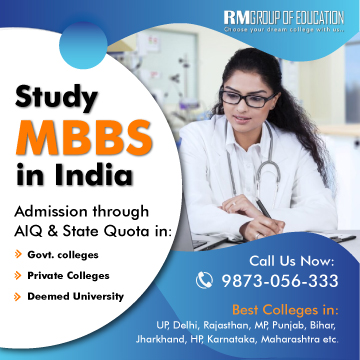 The strategic goal of Tbilisi State Medical University Georgia is to ensure the continuous development of quality education and to maintain the reputation of TSMU Georgia as a traditionally outstanding centre of medical education not only in Georgia but also in the international arena that meets both national and international WFME standards.
Subscribe to RM Group of Education Newsletter, Get Admission, Fees, Seats etc.
Table of Contents
College Summary
Before we review the detailed information about Tbilisi State Medical University Georgia, let's examine the college's essential details.
Name of Institute
Tbilisi State Medical University Georgia
Popular Name
TSMU Georgia
Year of Establishment
1918
Location
Tbilisi, Georgia
Institute Type
Public
Language of Teaching
English/Georgian
Universities Recognition
NMC[2] & WHO[3]-accredited
Courses offered
MBBS
Tbilisi State Medical University World Ranking
Country Rank – 4
World Rank – 4788
Source: (edurank)
Talk to our Abroad Counsellor
Call Now > +91-9999709233
Category
Medical Colleges in Georgia
Courses Offered
The Tbilisi State Medical University Georgia courses offer quality medical programs under highly qualified faculty and state-of-the-art infrastructure. TSMU Georgia is famous for its undergraduate medical programs (MBBS).
| | |
| --- | --- |
| Course | Duration |
| MBBS (Faculty of Medicine) | 6 Years (English Medium) |
Admission Procedure
If you want to be admitted to the TSMU. This page contains information regarding the Tbilisi State Medical University admission 2023. You must qualify for the National Eligibility Entrance Exam (NEET). One must remember that you only have to be eligible for the exam. Here are the valuable resources for the NEET Exam that will help you boost your preparation for the NEET exam.
Tbilisi State Medical Universit Georgia Eligibility Criteria
Georgia has been one of the top preferred destinations for international students to pursue their Medical Degree Courses. If you want to study MBBS at this college, check the eligibility below.
Fee Structure
Age
You are at least 17 years old on or before 31st December of the admission year.
*No Upper Age Limit.
Qualification
Class 12th in Science, with PCB and English subjects from a board recognized by the authorities in India.
Minimum Qualifying (%)
50% in 10+2 (UR)
45% (SC/OBC/ST)
Qualifying Entrance
NEET
Medium of Teaching
English/Georgian
Duration of Course
6 Years
Admission Starts
September
This section shows Tbilisi State Medical University fees for Indian students and Tbilisi State Medical University MBBS fees. The stated data is given below:-
| | | |
| --- | --- | --- |
| PARTICULARS | TUITION FEE/YEAR | HOSTEL FEE/YEAR |
| FEES IN US DOLLARS | 8000 USD | 1200 USD |
| FEES IN RUPEES (INR) Approx. | 6,64,000 Rupees/yr. | 99,600 Rupees/yr. |
NOTE: 1 USD = 83 INR. The mentioned fee is approximate and will be subject to change.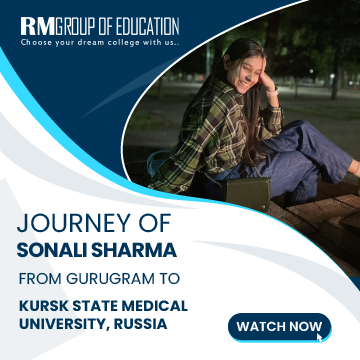 Cost of Living in Tbilisi, Georgia
Students should research the living expenditures in Kutaisi City so that they may plan their finances properly. The costs indicated below are the typical monthly expenses:
| Particulars | Cost in INR | Cost in USD |
| --- | --- | --- |
| Accommodation | 20,300 – 22,300 | 286 – 314 |
| Food | 5000 – 8100 | 71 – 114 |
| Transport | 800 – 1500 | 11 – 21 |
MBBS Syllabus in Georgia
Before applying for this college, compare the MBBS Syllabus of Georgia's top-ranked, NMC-approved medical universities. Please click here to see the difference between MBBS Syllabus in India and Georgia.
Ranking & Reputation
In this section, we will provide you information about Tbilisi State Medical University ranking and reputation in Georgia and worldwide.
Name of Institute
Tbilisi State Medical University Georgia
TSMU Georgia Ranking
Country Rank – 4
World Rank – 4788
Source: (edurank)
Reputation
Good
Education
Good
Faculty
Good
Infrastructure
Excellent
Tbilisi State Medical University Ranking 2023
Note: As mentioned, the Graph Ranking has been changed. Please check the table.
Country Summary
Georgia is a sovereign state in the Caucasus region of Eurasia. It was located at the crossroads of Western Asia and Eastern Europe. The country has two official languages- Georgian and Abkhazian. The first thing tourists say when visiting Georgia is that it is green, clean, and safe.
Population
3.7 million
Area
69,700 square kilometres
Capital City
Tbilisi
Other largest cities: Atlanta, Augusta, Columbus, Macon etc.
Language
Georgian and Abkhazian
Climate
humid subtropical, maritime climate and constant influence of warm and moist air
Literacy Rate
99.56% (Source- theglobaleconomy)
Time Zone
UTC+4 (GET)
Currency
Georgian Lari (4)
Religion
Georgian Orthodox.
About Tbilisi City
Tbilisi is formerly Tiflis, the capital of the Republic of Georgia, on the Mtkvari (Kura) River at its dissection of the Trialeti (Trialetsky) and Kartli (Kartliysky, or Kartalinian) ranges.
North of the city is a large reservoir fed by irrigation canals. Few cities are as gleefully chaotic as Tbilisi, the capital of the Black Sea nation of Georgia.
Temperatures

Rainfall

Daylight

Frequently Asked Questions (FAQ)
Where is Tbilisi State Medical University Georgia located?
Tbilisi Medical University Georgia is located along 33 Vazha Pshavela Ave, Tbilisi, Georgia.
What scholarships and grants are available to students?
Various scholarships and service grants are available to deserving students. The Study Now, Pay Later Plan is also available case-to-case basis.
Does TSMU Georgia accept transferees?
TSMU accepts transferees on a case-to-case basis.
Can non-Catholics study and work at Tbilisi State Medical University Georgia?
Yes, Tbilisi State Medical University Georgia does not discriminate against the admission and employment of non-Catholics
Which country is best for Indian students to study abroad?
Canada, Germany, Australia, the United States and Italy are some of the best destinations for Indian students to study abroad.
Can poor Indian students study abroad?
Of course, there is no rich and poor when it comes to education; it is all about knowledge. Several scholarships are open to students, and the government of India also provides a scholarship option for academically intelligent students.
Which country has the lowest fees for MBBS?
Russia, Nepal, Bangladesh, Poland, China and Ukraine are a few countries that provide low-cost MBBS education.
Tbilisi State Medical University is private or government?
Tbilisi State Medical University Georgia is a government university.
Medical college in Georgia
Reference:
Tbilisi State Medical University, Edufever
World Health Organization (WHO), Official website
National Medical Commission (NMC), Official website
about Currency Georgian Lari, Wikipedia