Tomsk State University Russia is one of the best medical universities in Russia. Tomsk State University Russia is the oldest university in Russian Asia, in Siberia, founded in 1878 in Tomsk, Russia. It was the First Siberian Imperial University. It was the ninth university in Russia and the first higher educational institution in Siberia. It was based on the model developed by the famous German philosopher Wilhelm von Humboldt.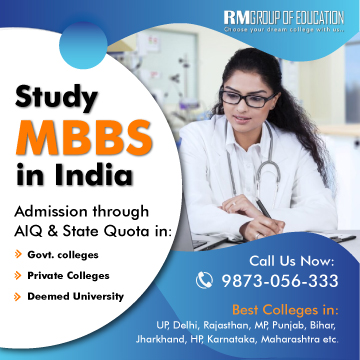 Tomsk State University is committed to providing high-quality education and fostering a conducive environment for research and innovation. It has a strong faculty comprising experienced professors, researchers, and scholars who are experts in their respective fields. Tomsk State University also maintains collaborations with leading international institutions, allowing for exchange programs, joint research projects, and the sharing of knowledge and expertise.
Subscribe to RM Group of Education Newsletter, Get Admission, Fees, Seats etc.
Table of Contents
College Summary
Before we complete College Summary, let us look at the essential details of Tomsk State University Russia.
Name of Institute
Tomsk State University Russia
Popular Name
TSU Russia, Tomsk State University
Location
Tomsk Oblast, Russia
Tomsk State University Year of Establishment
1878
Tomsk State University Ranking
Country – 253
World – 5803
Institute Type
Public
Tomsk State University Russia Affiliated with
Ministry of Education and Science Russia
Language of Teaching
Russian, English
Universities Recognition
NMC[1] & WHO[2]-accredited
Average Fee
3,50,0000/- (approx)
Talk to our Abroad Counsellor
Call Now > +91-9999709233
Category
Medical Colleges in Russia
Courses Offered
Tomsk State University Russia offers programs of three levels, which are taught in Russian or English. To obtain Bachelor's degree in Russian, one needs to study for four years, a master's degree – takes two years (regardless of whether it is a research master's or not), and a PhD takes four years.
Course
Duration
MBBS
6 Years (English Medium)
7 Years (Russian Medium)
Tomsk State University Russia Eligibility Criteria
Tomsk State University Russia has been one of the top preferred destinations for international students to pursue their Medical Degree Courses. If you want to study MBBS at Tomsk State University Russia, check the eligibility below.
Age
You are at least 17 years old on or before 31st December of the admission year.
*No Upper Age Limit.
Qualification
Class 12th in Science, with PCB and English subjects from a board recognized by the authorities in India.
Minimum Qualifying (%)
50% in 10+2 (UR)
45% (SC/OBC/ST)
Qualifying Entrance
NEET
Medium of Teaching
Russian/English
Admission Starts
September
Duration of Course
6 Years
Admission Procedure for Indian Students
If you want admission to Tomsk State University Russia, you must qualify for the NEET. Russia has been one of the top preferred destinations for international students to pursue their Medical Degree Courses. If you want to study in Russia, remember some points about the admission for MBBS in Russia.
Fee Structure
In this section, all the MBBS Students get information about the Tomsk State University fee structure 2023. Check all the relevant queries regarding fees following this page, Low fees for MBBS Colleges in Russia.
| | |
| --- | --- |
| Courses | Fees (Per Year) |
| MBBS | INR 2,86,665 |
Other Expenses
| | |
| --- | --- |
| Hostel & Meals | INR 40,951 |
| Transportation | INR 2,389 |
Tomsk State University Russia – Ranking 2023
According to 4icu.org, the following is the country and world ranking for Tomsk State University Russia :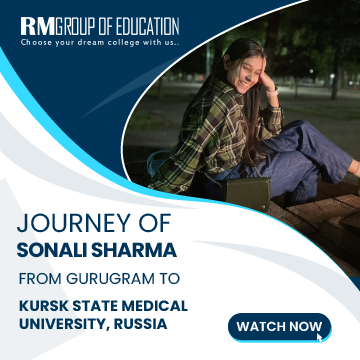 | | |
| --- | --- |
| Country Rank | World Rank |
| 253 | 5803 |
Country Summary
The Russian Federation is the largest of the 21 republic that makes up the Commonwealth of Independent States. It occupies most of Eastern Europe and North Asia, stretching from the Baltic Sea in the west to the Pacific Ocean in the east and from the Arctic Ocean in the north to the Black Sea and the Caucasus in the South.
Population
16,440
Capital City
Moscow
Other largest cities: Saint Petersburg, Novosibirsk, Yekaterinburg, Novgorod, Samara, Kazan etc.
Language
Russian
Other Languages: Tatar, Ukrainian and Bashkir
Climate
Continental influenced by hot, dry summers and (very) cold winters (-30°C).
Literacy Rate
95% (Estimated)
Time Zone
UTC + 2:30
Currency
Russian Ruble
Religion
Christianity, Islam, Judaism, Buddhism etc.
About Moscow City
The city stands on the Moskva River in Central Russia.
The population of Moscow is 1.19 crores; Moscow is among the world's largest cities, being the most populous city entirely in Europe.
Moscow has a humid continental climate (Köppen classification Dfb) with warm, sometimes hot, somewhat humid summers and long, cold winters.
Today Moscow is not only the political centre of Russia but also the country's most populous city and industrial, cultural, scientific, and educational capital.
Temperature

Rainfall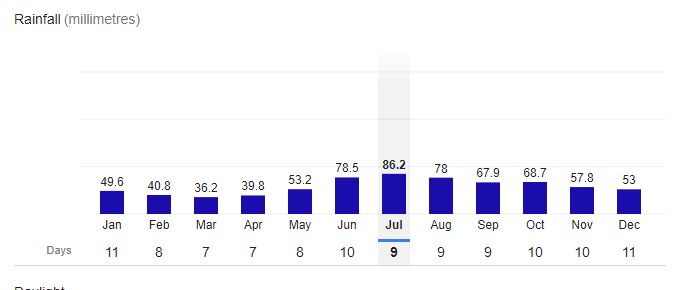 Daylight
Advantages of Studying in Russia
Tomsk State University Russia Has become a famous MBBS study-abroad Location for Indian students. Russia is the Country with the second-highest number of Indian students studying medical. There is a whole range of reasons why MBBS is in Russian.
The tuition Fee is very affordable as compared to Indian Medical Colleges
Russian Universities have the best and Easy Admission Procedure
They are Providing world-class infrastructure with modern facilities in colleges
International Exposure for those who are also from Different country backgrounds
V.I. Vernadsky Crimean Federal University work with great professionals, doctors and researchers. That's why Indian students will be admitted to Russia.
Disadvantages of Studying in Russia
Tomsk State University Russia also has some disadvantages. These points are mentioned below.
Local language going to any foreign country will mean that you have to adjust yourself according to the new country.
Some students find it hard to adjust to the cold climate or weather of Russia. The temperature will be below 0 degrees for about 3 to 4 months.
Cultural Hindrance is understandable that the student may find it difficult to adjust and adapt to the new country and culture.
Frequently Asked Questions (FAQs)
Where is Tomsk State University Russia located?
Lenin Ave, 36, Tomsk, Tomsk Oblast, Russia, 634050.
What scholarships and grants are available to students?
Various scholarships and service grants are available to deserving students. The Study Now, Pay Later Plan is also available case-to-case basis.
Does Tomsk State University Russia accept transferees?
Tomsk State University accept transferees on a case-to-case basis.
Can non-Catholics study and work at Tomsk State University Russia?
Yes, Tomsk State University does not discriminate against the admission and employment of non-Catholics.
Is it possible to work while studying at Tomsk State University, Russia?
Yes, it is possible to work for a student while studying only if the company they chose agrees with the student's situation.
How much does MBBS cost in Russia?
It might cost you somewhere around 20-25 lakh.
What is MBBS called in Russia?
MBBS is known as 'MD in Russia'. It is the same thing, just the difference in terminology.
How many years is MBBS in Russia?
The duration of MBBS in Russia is of 6 years.
Is Russia Good for medical studies?
Russia is well-known for providing world-class education at a very considerable cost.
Why is MBBS cheap in Russia?
The cost of pursuing MBBS in Russia is low because the Russian government provides subsidies for education.
Reference:-