Studying MBBS in Russia in 2022 is easy, cheap and flexible. The country has one of the Best Medical Universities. Admission to MBBS Russia is simple because you can easily apply to approximately 896 universities in 85 regions of Russia without donating to the institute. It sounds like a bell chime. The quality of education in the top 10 medical colleges in Russia for Indian students is the only reason behind it. Russia has always been ahead in education, specifically medicine, making it a premier destination for all Medical Aspirants in India. Pass-outs from Russian Medical Universities are presently working within the leading Hospitals across the world.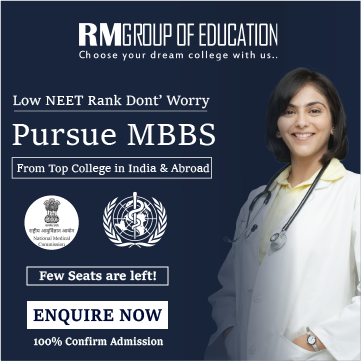 Studying MBBS in Russia could be a preferred choice for International students thanks to the Russian Ministry of Health & Education's highly subsidised fee compared to other western countries. Prime quality of Education combined with the lowest MBBS fees in Russia is one of the most reasons for selecting top medical universities of Russia for MBBS, and there are 12 Full English Medium Medical universities in Russia which offer complete medicine courses in the English language Throughout this article, you can get information about Medicine degrees from Russia, like MBBS in Russia Admission procedures, Courses duration, ee Structure for Indian students, Eligibility Criteria for Indians Students, MBBS Syllabus in Russia, Top MBBS Universities in Russia, Russian Medical universities, & more.
Subscribe to RM Group of Education Newsletter, Get Admission, Fees, Seats etc.
Quick Facts
Before reading the complete information about MBBS in Russia for Indian Stud/ents in a deep description, let's look at Quick facts about Russia.
Courses Offered
Bachelor of Medicine and Bachelor of Surgery (MBBS)
Courses Duration
6 Years (English Medium)
7 Year (Including Internship)(Russian Medium)
Basic Eligibility
50% in 10+2 (UR)
45% (SC/OBC/ST)
IELTS & TOEFL
Not Required
Medium of Teaching
English, Russian
Universities Recognition
NMC[1] & WHO[2]
Cost of Living in Russia
USD 200 / Month
Minimum Course fee
3,500 USD/Year
Entrance Exam
NEET Qualified (Only)
Talk to MBBS in Russia Counsellor

Call Now: +91-9999709233
Recognition of Russian Medical College
Checking the affiliation, recognition and other affiliating parameters are the most critical factors that decide good and the best medical college. Best medical universities in Russia are affiliated with these authorities.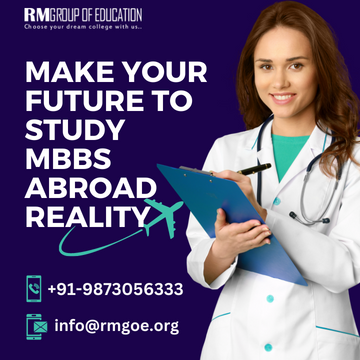 Ministry of Education, Russia.
ECFMG (Educational Commission for Foreign Medical Graduates)
WFME (World Federation for Medical Education)
FAIMER (The Foundation for Advancement of International Medical Education and Research)
NMC (National Medical Commission)
WHO (World Health Organization)
Benefits of Study MBBS in Russia for Indian Students
No capitation and donation fees.
IELTS and TOEFL entrances aren't required.
MBBS in Russia is recognized by NMC & WHO.
High-Rated teaching Standard.
Low Cost of Living in Russia.
All the schools are affiliated with the govt of Russia.
Regional food, sports facilities and academics for international students facilities are available.
Study MBBS in Russia in English Languages.
Russian Universities are known their n for their well-developed medical faculty, advanced labs, and practical teaching techniques.
Due to affiliation with world universities, international exposure is provided to medical students.
Eligibility Criteria
Russia has always been one of the top preferred destinations for international students to pursue their Medical Degree Courses. Every medical student in India wants to become a doctor, but there are many circumstances; they can't afford the fee of private medical colleges in India, so they switch their Medicine degrees from Russia or other countries because the cost of other nations is low as compassion to India private medical colleges fee. But they always have one question in their mind: what are the exact eligibility criteria for MBBS in Russia for Indian Students? To answer these questions, we summarise the MBBS in Russia Eligibility Criteria. Let's have a look.
Particular
Eligibility Criteria
Age
Your age should be at least 17 years old on or before 31st December of the admission year.
No Upper Age Limit.
Qualification
Class 12th in Science, with PCB and English subjects from a board recognized by the authorities in India.
Minimum Qualifying (%)
50% in 10+2 (UR)
45% (SC/OBC/ST)
Qualifying Entrance
NEET
IELTS or TOEFL
IELTS & TOEFL scores are not required
Admission Procedure
Entry Requirements for Indian Students: If you want to be Admission to Russia, you must qualify for the National Eligibility Entrance Exam (NEET). One must keep in mind that you only have to be eligible for the exam. Here are the valuable resources for NEET Exam that will help you boost preparing for the NEET exam.
Documents Required
Before being admitted to the Medical College of Russia, please do not forget to carry all these related documents mentioned below with you.
Passport (Minimum 18 months validity).
Class 10th Passing Certificate & Mark sheet.
Class 12th Passing Certificate & Mark sheet.
Birth Certificate.
10 passport-size Photographs
Official Invitation letter from the Medical University of Russia.
Authorization of all documents from the Ministry of External Affairs, New Delhi.
Legalization of all documents from the Russian Embassy.
Visa fees.
Bank receipt of University 1st year Tuition fee (required for some Universities).
HIV test documents.
COVID-19 Vaccination Certificate.
List of Top Medical Colleges in Russia
All Russian universities are recognised by WHO, NMC, UNESCO, and other international medical bodies. MBBS in Russia fee structure of any medical institute in Russia is less than Indian Medical Colleges. Here in this section, we provide information about the Fee with total expenses for MBBS in Russia. Let's have a look.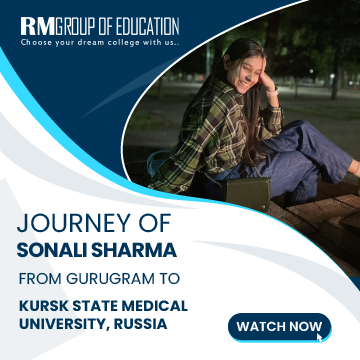 MBBS in Russia Syllabus
Many students are confused about the MBBS syllabus in Russia; what's the exact syllabus of the medical colleges in Russia for Indian students? Is it the same for Russian students and Indian students? So for seeking out all of these questions, we are providing detailed information about the Medicine degree syllabus in comparison with MBBS in India syllabus. Let's have a look at the details:
Top 5 Medical Colleges in Russia (Fees Structure)
Below is the updated 2022-23 of all (NMC) approved medical colleges in Russia officially made by India's Medical Council. To know detailed info about Fees Structure, Courses offered, Admission Procedure, Placement Stats, Cut-off, and Facilities available and complete the college review, click the college link or Read more link will provide the list of best medical colleges.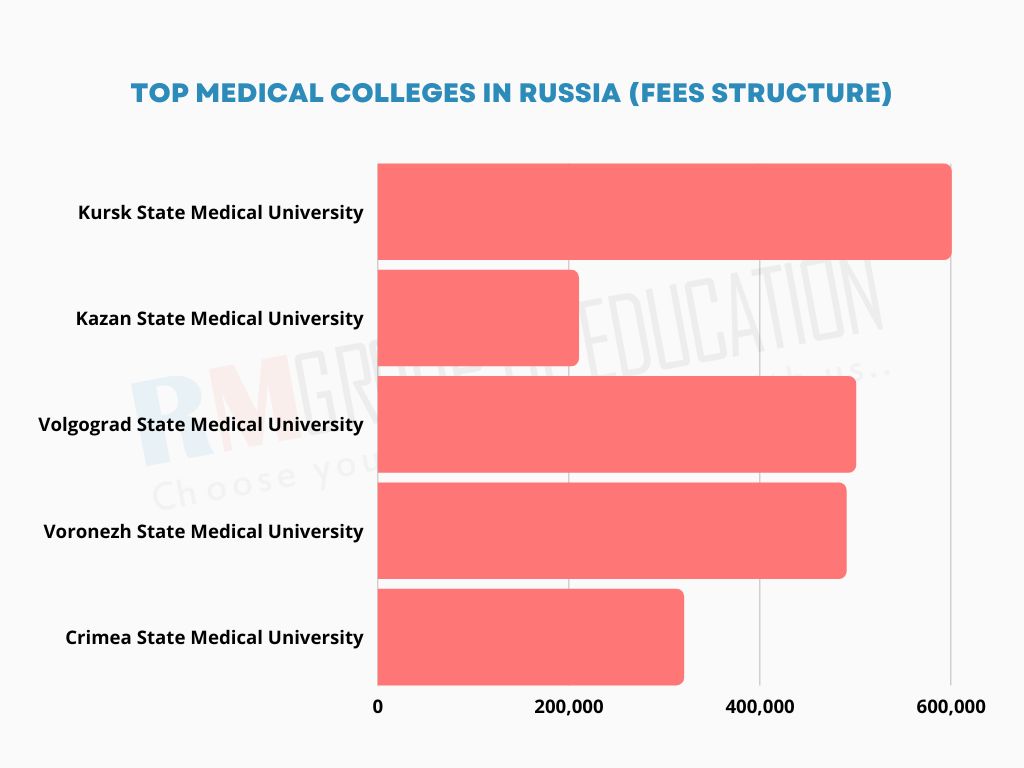 Comparison between MBBS in Russia & India
Consider the comparison of some of the relevant points about MBBS in Russia vs MBBS India:
| | |
| --- | --- |
| MBBS in Russia | MBBS in India |
| The cost of studying medicine in Russia is low as compared to that in other countries and India. | The cost of studying medicine in India is high. |
| No requirement for donation. | Specific colleges in India require donations for admission to the medical course. |
| An entrance test is not required. | An entrance test is required. |
| The duration of MBBS in Russia is eight years. | The duration of MBBS in India is six years. |
| The degree awarded is of MD in Medicine. | The degree awarded is of MBBS in Medicine. |
Read Also: Russia Vs MBBS in India's Country Comparison in PDF
Frequently Asked Questions (FAQs)
Q. What are the Eligibility Criteria for doing MBBS in Russia?
A. As per the universities located in Russia, the minimum qualification to study there is to get at least 50% in Physics, Chemistry, and Biology (PCB) in 10+2 and should be NEET qualified.
Q. Is NEET Required For Studying MBBS Russia?
A. According to the new changes made by NMC, NEET (National Eligibility cum Entrance Test) has become mandatory for abroad MBBS studies and even to get admission to MBBS University Russia.
Q. Can I get admission to Russia without NEET?
A. No, qualifying for the NEET exam has become mandatory for students willing to pursue MBBS in Russia and other foreign countries.
Q. MBBS In Russia After NEET Exam?
A. NEXT exam or national exit test helps medical students obtain the right to medical practice in India. And now, in the latest NMC Bill 2022, every MBBS student has to seats for the NEXT exam. This nullifies the difference between medical studies from India and outside of India. After passing the NEET exam, you can also study Master of Medicine or other post-graduation education.
Q. Can an Indian student get an education loan?
A. The MBBS Universities Russia provides education loan assistance to their students if you submit all documents. Private and national banks offer educational loans. In addition to that, consultants will help you with the whole credit process.
Q. Are essential documents required to study MBBS in Russia?
The essential documents required to study MBBS in Russia are-
>10th and 12th Standard Mark Sheet
>School completion certificate
>Passport
>Other documents might be needed in the further procedure of admission.
Q. What is the Intake of MBBS Study In Russia?
A. The admission process for MBBS study in Russia starts in February and September in most universities.
Q. Is MBBS in Russia expensive?
A. No, MBBS in Russia is not expensive; instead, studying MBBS in Russia is more affordable and feasible than any other private medical college in India.
Q. Which are the best medical universities to study MBBS in Russia?
A. Kursk State Medical University Russia and Kazan Federal University Russia are the best choices to pursue a medical degree.
Q. Is Russia safe for Indian students?
A. Yes, MBBS Russia is safe for Indian students, but the security facilities are incapable of 24*7 CCTV camera support etc.
Q. Is Russia cheap for Medicine (MBBS)?
A. MBBS fee in Russia is meagre because the Russian Government provides subsidies for education. The average MBBS fee in Russia is between 2.5 Lacs to 5 Lacs per year.
Q. What's the syllabus of the entrance examination in Russian colleges for MBBS?
A. For MBBS from Russia, you only have to qualify for the NEET entrance exam.
Q. Which college will teach the English language for MBBS in Russia?
A. Approximately all of Russia's medical colleges are taught Medicine in English; you can check these top 5 medical colleges in Russia for Indian students. Kursk state medical university Russia, Perm state medical university, Kazan Federal University, Crimean Federal University, Kazan State Medical University etc.; for more colleges' names, read the above article carefully.
Reference