Top 10 Reasons to be a Doctor: Many people dream of becoming doctors. Although "I want to be a doctor" is a common aspiration, individual medical aspirants have diverse motivations for pursuing this career. Some people want to provide healthcare services to the underprivileged; others wish to offer medical services in underserved and rural areas. Others view it as a fantastic business opportunity and a sign of success. But In this article, you will read about the Top 10 Reasons to be a Doctor. We hope this will motivate you to become a doctor.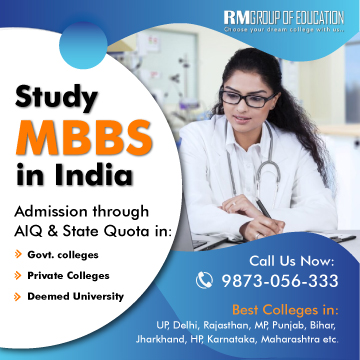 You have come to the right place if you are a student who is unsure about pursuing a medical degree and who is terrified of being asked, "why do you want to become a doctor?" Well, congrats if you decide to become a doctor for a worthy cause. Here are the 10 Reasons being a Doctor is a good choice and why you should become a doctor for you and all other students who are on the verge of picking a career or the ones who are struggling to figure out what to do with their career life:
Subscribe to RM Group of Education Newsletter, Get Admission, Fees, Seats etc.
Table of Contents
Why do you want to be a doctor? (Reason)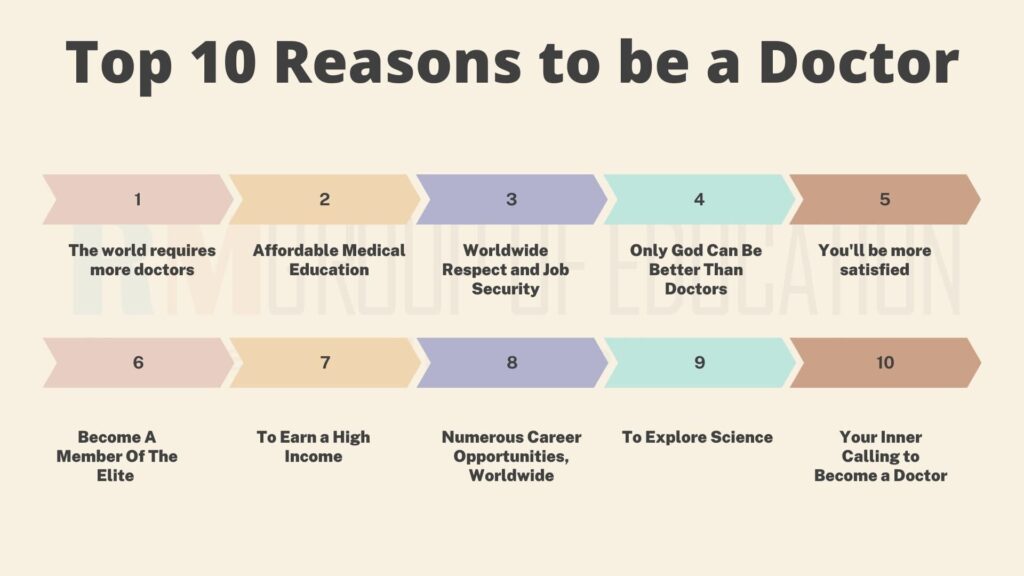 Reasons to be a Doctor
If you want to be a doctor and want Medicine as a profession, then you must know the theses Top 10 Reasons to be a Doctor with detailed information; let's have a look one by one.
1. The world requires more doctors
People anticipate young people like you choosing this great profession, becoming physicians, providing the healthcare they require, and improving the world since there aren't nearly enough doctors worldwide. The World Health Organization (WHO) projected a global shortfall of 4.3 million doctors and other healthcare workers in 2006. Since that time, the demand for healthcare professionals has not materialised at a time when there is an adequate supply. The WHO recommends a doctor-to-patient ratio of 1 to 1000. Top 10 Reasons to be a Doctor
2. Affordable Medical Education
The day when medical education was just for the wealthy is long gone. Most people used to be obliged to choose expensive school options like MBBS in Russia, MBBS in Georgia, and other pricey countries if they wanted to pursue a career in Medicine. Medical institutions like Kursk State Medical University Russia have developed over time to fill the gap between those who can afford medical school and those who can't. They offer affordable, high-quality medical education, where living expenses are comparably much lower, among other advantages of getting an MBSS there.
3. Worldwide Respect and Job Security
Although respect and job security shouldn't be the main factors for someone to choose a profession in Medicine, it is beneficial. Once you become a doctor, you are secure in every manner and have guaranteed employment. Ever come across an unemployed physician? Definitely not, as it is simply not feasible. All doctors are constantly in demand due to the shortage of medical experts. This is why working as a doctor affords you greater job security than any other occupation.
4. Only God Can Be Better Than Doctors
Although it may seem like a lot to take in, that statement is true. By becoming a doctor, you save not only many lives but also the lives of their families. Saving lives brings a sense of fulfilment that transcends all other emotions. Some claim that God works miracles. In agreement, we assert that physicians also work miracles. Being a doctor is both an honour and a lifetime commitment. There are only two sources of hope for survival in times of medical crisis: God and medical professionals.
Read also: Career Opportunities for Medical Students after MBBS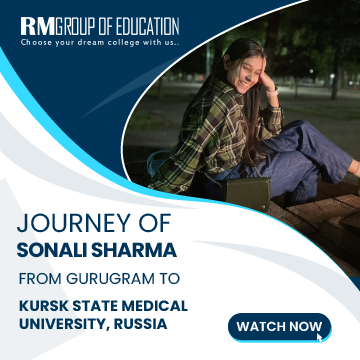 5. You'll be more satisfied
Are you aware of the happiness formula? Indeed, we do. Making others happy will make you happy if you want to be satisfied. That is the tried-and-true recipe for happiness. By providing others with medical care and attention, becoming a doctor allows you to ease their pain and suffering. You continuously bring joy to numerous patients and their families as a doctor. You are the happiest person right now when you bring joy to others. Try it if you don't believe it. Make an effort to make just one person in your immediate vicinity happy, then pay attention to how you feel. While there are many benefits to becoming a doctor, your happiness comes out on top. Pursuing one's goal of becoming a doctor includes the quest for happiness and a successful career.
6. Become A Member Of The Elite
Once you become a doctor, you join an exclusive community and feel happy to be a member of the medical industry. Let us assist you in achieving this if you do not understand what we are referring to. Think of a doctor you know, and ask yourself, "What do I think of that doctor?" We're confident that when you consider the doctors you know, positive thoughts will come to mind.
7. To Earn a High Income
Even though incomes might vary depending on expertise, region, and experience, doctors frequently make high money and enjoy great benefits. This may be especially true for doctors and surgeons who seek unique specialities. The average salary for a Doctor in India is 6 Lakhs per year (₹50.0k per month).
8. Numerous Career Opportunities, Worldwide
Being a doctor prepares you for a global society and prospects for worldwide employment. A well-regarded medical university will grant you the right to practise Medicine anywhere in the world, including well-known locales like India, the USA, Canada, the Caribbean, etc. Additionally, there are various job options available to you as a doctor. Following graduation, you have various career options, including becoming a surgeon, a medical researcher, a medical professor, a manager in a hospital, and more. Being a doctor does not need you have to be with patients. Many more choices are available, and each makes a different contribution to the healthcare environment.
Read also: Top 7 Courses To Pursue After Class 12th If You Love Medicine
9. To Explore Science
A thorough education in various scientific disciplines is required to become a doctor. After completing their undergraduate degrees in physics, chemistry, and biology, medical students frequently enrol in medical school, where they continue their studies in pharmacology, anatomy, pathology, and neurology. These people get the chance to learn about various fascinating topics, which they may subsequently use to help patients.
Read also: List of Medical Colleges in India with fee structure
10. Your Inner Calling to Become a Doctor
While the above nine reasons are excellent motivations for pursuing a medical education, they would be lacking without the unique justification you possess alone. There are undoubtedly millions of reasons beyond those mentioned here to seek a profession in Medicine and become a doctor. However, your own calling is the most central element. The road to becoming a doctor is not an easy one. Therefore, if you want to take it, you must have the internal drive and constant determination to pursue a profession in Medicine. Therefore, ask yourself, "Why do I want to become a doctor?" once more. Follow your gut instinct and discover your calling, which you'll carry with you throughout your career as a doctor.
Importance of Doctors
If you want to be a doctor and want Medicine as a profession, then you must know the theses Importance of Doctors with detailed information; let's have a look one by one.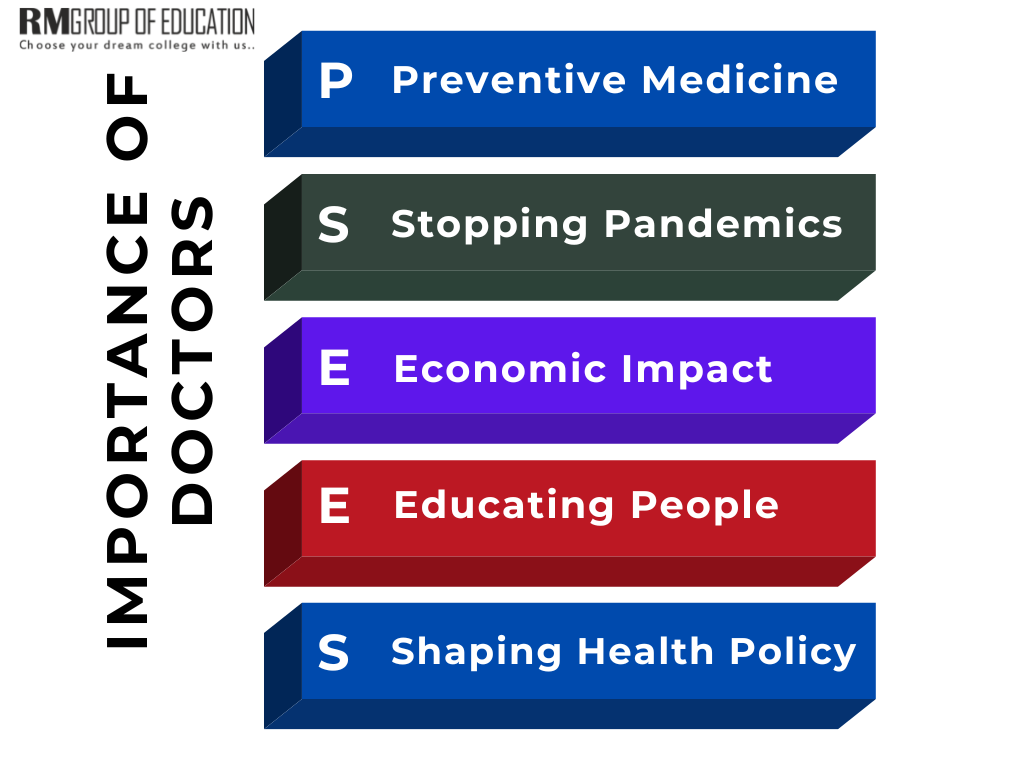 Conclusion
We warmly encourage you to pursue MBBS if you have decided to embark on a challenging yet rewarding medical adventure. Our primary goal since we were founded has been to bring students from all over the world to cost-effective yet high-quality medical education. Our efforts have resulted in 150+ students from various nations enrolling in our MBBS and pursuing their dreams of becoming doctors by studying Medicine.