10 Things To Know Before Choosing Study Abroad is a dream of many, no doubt. It is one of the most eye-opening, life-changing experiences a person can have. Yet, the process of studying abroad is not as easy as said. With thorough research, proper knowledge, a culture shock, travel ideas, and overall cost, it is safe to say that studying abroad is a complicated process if not done right. Let's be honest; not everyone tells you the accurate picture of studying abroad.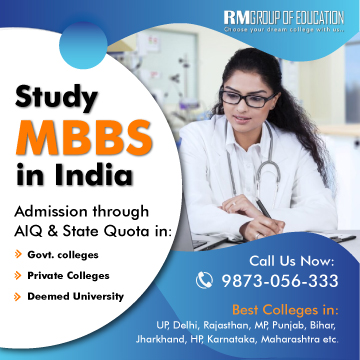 Studying abroad is a huge decision outside the classroom, and the experience is far more than just taking notes in a different classroom. Just like the first day of school, it can be nerve-wracking to wonder whether you will fit in with the others, be able to make friends and adjust to a new environment.Fortunately, studying abroad, by definition, goes a long way toward facilitating those processes. The experience will encourage new social and not skills and make you feel far less awkward by the time the semester ends. In short, we can say that studying abroad is an experience to advance your self-confidence.
Subscribe to RM Group of Education Newsletter, Get Admission, Fees, Seats etc.
But worry not, as in this article, we will cover ten things you must know before going to a foreign country.
Table of Contents
10 Things To Know Before Choosing Study Abroad
Studying abroad can be equally daunting and exhilarating for students choosing to study abroad. One may experience many emotions about leaving home country and everything they know, so don't worry as the phase will pass. We have compiled things to know before studying abroad for students going to study abroad. Let's take a look.
1 . Study Is Mandatory
It is not just about touring places but studying as well. Movies and TV series do not clarify this, but students studying abroad will be swamped by college assignments and whatnot. One can still enjoy the culture and have a night out, but in the end, they have to study to pass their tests. Colleges organise fresher's party to help students mingle and make friends.
2. Becoming Fluent In a Second Language
If your desired location is somewhere in the USA, US and UK, English shall be accepted as the mode of communication. But if you choose places like Russia, Ukraine, Belgium, Germany and others, students might face a native language barrier. If students are serious about improving their language skills, they will need to study, practice and make mistakes just as they would in a classroom. A unique location may make it easier for you to find opportunities to practice, but you will still need to put in the work.
3. Respect Diversity and Uniqueness
Students from many origins and cultures travel to study abroad. The living conditions, cultures, traditions, languages, social climate, and food will differ. Accept the diversity and differences since doing so will give you a fresh outlook and ease them into making new friends. Studying abroad offers the chance to experience various cultures firsthand.
4. Get Ready For Culture Shock
There are several phases of culture shock, including the new relationship phase, the frustrating phase, the adjusting phase, and the acceptance phase. It is actual and unavoidable. Even homesickness is natural when you are distant from home in an unfamiliar setting. Feeling homesick and going through culture shock is common and can be easily handled by interacting with others, exploring new surroundings, etc.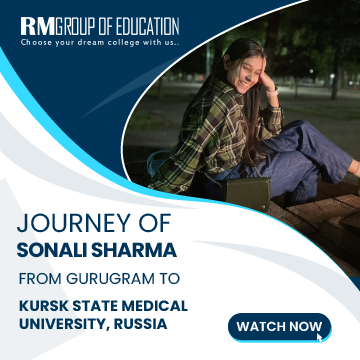 5. Stereotype Is A Real Deal
There is a belief that Italians eat pasta all day, or in France, days pass by drinking wine. See, this is what we call stereotype thinking. People will have a typecast for you as we have for people, especially if we live on another continent. Sometimes stereotypes may be silly; sometimes, they can be hurtful. It is up to you not to feel offended by those thoughts and better use them as a conversation starter to share your culture with others.
6. Keeping a Journal is Beneficial
It is essential to keep a record of everything you experience while studying abroad to remember it for the rest of your life. You would want to remember these priceless experiences for the rest of your life. Writing down your memories and experiences ensures they stay with you forever and will help you when a wave of nostalgia arises.
7. Being Fully Prepared Is A Hoax
No matter how much time you spend researching, there will always be some details you leave out or can't anticipate. Enjoy the surprises as they come and find a way to persevere through trying circumstances.
8. Keep an eye on the news
For any updates in your, You'll want to know if the economy of your study abroad destination is in freefall, if the metro system is disintegrating if there are significant political upheavals and if there is a health crisis, etc. Don't freak out over every small occurrence because some of the best destinations to study abroad are in economic or political upheaval. Just incorporate fresh information into your pre-existing preparations to study abroad. The worst-case scenario is that the nation closes its borders, in which case your study abroad programme is postponed. You will be safeguarded in situations like these by student travel insurance.
9. An initial panic attack is typical
Being nervous on your first day is normal because you are in a foreign country and a long way from home. This feeling will fade once you start meeting new individuals.
10. Necessary Vaccinations and Health Check-Ups
Your physician could advise going on a vacation, where you can learn exactly what you'll need to stay healthy while travelling. Get in touch with your health insurance provider to order your medicines in advance and to let them know where and when you'll be going.
Frequently Asked Questions (FAQs)
What are the things to know before studying abroad?
The following are the things to know before studying abroad:
>Study Is Mandatory
>Becoming Fluent In a Second Language
>Respect Diversity and Uniqueness
>Get Ready For Culture Shock
Can a poor person study abroad?
Many countries provide scholarships to international students; sometimes, they can study for free or at a very reasonable rate.
What are the disadvantages of studying abroad?
The following are the disadvantages of studying abroad:
>Expense
>Cultural Difference
>A Negligence in Domestic Network
>Language as a barrier
Can a middle-class Indian study abroad?
It is now possible for middle-class Indians to study abroad, as many countries offer scholarships which immensely help middle-class students; sometimes, they can study for free or at an inexpensive rate.
Read Also: