Choosing to study abroad is more than learning academic knowledge; it is also about boosting confidence. Leaving your motherland and moving to an altogether new country is both an exhilarating and scary experience. It is understandable to be anxious or concerned about spending your entire college years in a new destination.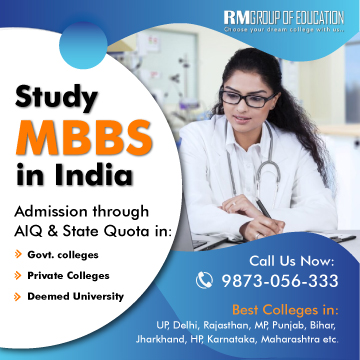 Studying abroad is a huge decision outside the classroom, and the experience is far more than just taking notes in a different classroom. Just like the first day of school, it can be nerve-wracking to wonder whether you will fit in with the others, be able to make friends and adjust to a new environment.
Subscribe to RM Group of Education Newsletter, Get Admission, Fees, Seats etc.
Fortunately, by definition, studying abroad goes a long way toward facilitating those processes. The experience will encourage new social and not skills and make you feel far less awkward by the time the semester ends. In short, we can say that studying abroad is an experience to advance your self-confidence. How? Here is the answer.
Table of Contents
Benefits of Studying Abroad
The idea of going overseas to study can be daunting for students as well as exciting. Study abroad provides exposure to students that no other college or life experience will provide. Below we have compiled the benefits of studying abroad. Let's take a look.
1. Making Friends
Most of us don't study abroad with our entire dorm. Likely, you may only know one or two other people in the program, if at all. This can be daunting for the introverts out there, but ultimately a positive thing since it's hard to be shoved into the same space with a large group of people for an extended period without bonding with at least a few of them. Much of the fun of studying abroad rely on shared experiences – exploring new neighbourhoods, stumbling upon cool bars and restaurants, making the same embarrassing language mistakes, travelling together on weekends, and sometimes going to class. Going through a challenge together is one of the best ways to form strong friendships and emotional bonds.
2. Talking To Strangers
One of the comfortable things about being at college is how your entire life often seems perfectly contained inside that bubble – friends, classes, social life, and often even work are within the same several-mile radius. Everyone knows the same nicknames for the buildings, the best night for dessert at the dining halls, and you can find out what's happening over the weekend just by reading the posters hanging around campus or taped to the ground. This bubble is dramatically shattered during study abroad. Whether the student is in a giant city or a small town, they will no longer be residing in an airtight space protected from the lives of others. They'll have to branch out of this bubble.
3. Becoming Independent
Following up on the previous point, many hand-holdings can often happen at universities, especially during freshman year. Though most study abroad programs offer extensive orientation, the hands let go significantly faster than most US-based universities. These universities expect students to take charge of their learning experiences and be responsible without daily reminders or a bookstore that knows exactly which copies students need before they even walk through the door.
4. Building Confidence
There's no better way to become confident than surviving five months of constantly feeling like an incompetent idiot. No, seriously – so much of studying abroad involves being placed in situations where you have no context, background, or idea of the appropriate or socially acceptable behaviour. While this can be terrifying initially, it's a foolproof way to increase confidence and faith in one's ability.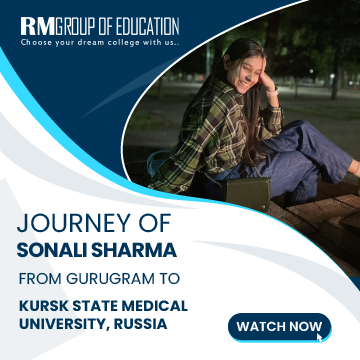 5. Learning Different Skills
Studying abroad leads to all sorts of intangible benefits, it's true, but some of the skills gained are about as practical as it gets. It might be your first time washing laundry by hand, memorizing a confusing train schedule or budgeting savings to ensure they'll stretch until the end of vacation week. It might be the first time they've lived somewhere meals aren't automatically provided for some students – life without dining hall cards can be scary. Learning to function without the safety net of parents, friends, and the university support system can be a steep learning curve at first. Still, it's also important in establishing independence and becoming a functional human being.
6. Improve your Language Abilities
Do you still recall the foreign languages you studied in school? I don't, either. Studying abroad is a great way to refresh them; you might be surprised at how much you recall. It might also be a wonderful way to meet new people and enrol in additional language programmes while travelling.
7. Variety is the spice of life
Although that may be something your father says when you choose a different flavour of crisps at the grocery store, life is worth living because of change, variety, and new experiences. Study abroad to change things up a bit!
8. Explore New Cultures
Politicians may be accused of lacking cultural sensitivity, but you can also improve your cultural sensitivity by studying overseas!
9. Gratitude for Small Things
Being that much further away from home might truly make you miss those familiar amenities you'd taken for granted, especially if you're studying abroad, which typically means you have even fewer possessions than the ordinary student. A newfound appreciation for everything, from your parents' cuisine to having more than two pairs of shoes to pick from, is here to welcome you.
10. High Chances of Landing a Job Abroad
After their time as international students, they can always return home, but many opt to stay and seek a working visa. Even if you return to your own country or look for employment elsewhere, employers will likely value the foreign experience you gained while studying abroad.
Conclusion
You might feel different and changed after returning from your study abroad experience. You might discover new aspects of yourself and gain a fresh perspective on your own society and place of origin. Additionally, you can benefit from the knowledge and abilities you obtain from studying abroad regarding your future job. Don't be afraid to highlight your international experience in your CV and interview responses! Your time spent abroad will frequently make you stand out from other applicants. Diversity is a good thing. The diversity you can bring to the workplace will be the icing on top of all your other incredible skills from a professional standpoint! Go polish up that resume to land the position of your dreams.
Frequently Asked Questions (FAQs)
How would studying abroad benefit an individual personally?
There can be multiple advantages of studying abroad, such as:
1. Studying abroad Develop your language abilities.
2. Learn from a distinct teaching approach.
3. Attract employers.
How can I increase my self-confidence by studying abroad?
1. BE POSITIVE
2. RELAX
3. READY YOURSELF
What abilities can studying abroad help me develop?
The Employment Skills that Studying Abroad provides:
1. Globally mindedness
2. Aptitude for fixing issues.
3. Adaptability.
Why can studying abroad be the secret to a successful career?
Studying abroad helps students develop their self-awareness, confidence, problem-solving abilities, and intercultural skills. Although there are many ways to learn, learning via experience leads to the most profound and profoundly affecting personal change.
Read Also: