Best Countries to Study Abroad for Indian Students: Top 10 International Destinations to Pursue Your Higher Studies. Many overseas universities have seen a rise in the number of Indian students enrolling for a degree worldwide. The main reason behind their choice is that the Indian job market appreciates a degree from a top international university more compared to an Indian's Bachelor's or Master's degree. Additionally, universities from several countries provide top-quality higher education, better facilities and, most importantly, focus more on research than Indian universities.
Here's probably a good reason that most of the world is interested in spending their study abroad time in one of the following ten countries. Whether because of price: service ratio, the behaviour of the locals, world-renowned education standards, or a particular landscape you can't find anywhere else on the planet, these are the countries to study abroad if you're ready for a good time with your education pursuits :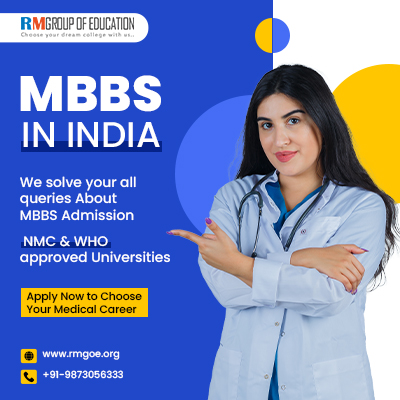 Table of Contents
Best Countries to Study Abroad for Indian Students
195 countries worldwide, including 2 non-member observer countries, offer courses for international students. Out of these 195 countries, we have assembled the best countries to study abroad for Indian students.
Subscribe to RM Group of Education Newsletter, Get Admission, Fees, Seats etc.
1. United Kingdom
The quality of British universities is well-known. The UK provides a wide range of educational programmes and specialisations to the market need. International students who graduate starting in the summer of 2021 are eligible to stay and work in the UK for 24 months under the new post-study work visa scheme. International students can work part-time for up to 20 hours a week during the session.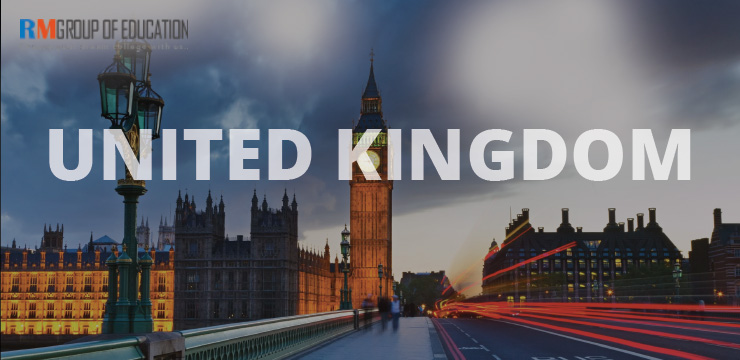 | PROS | CONS |
| --- | --- |
| The greatest universities in the world are located in the UK, where you may find all you need in terms of infrastructure, research, laboratories, networking, experimentation, and extracurricular activities. | Although tuition costs are lower in the UK than in other nations, living costs are much higher in the UK; studying there is still more expensive overall, even though the quality of education is quite high, given the cost. |
Top Colleges in the United Kingdom
| S.No. | College Name |
| --- | --- |
| 1. | University of Cambridge |
| 2. | University of Oxford |
| 3. | University of Edinburgh |
| 4. | The University of Manchester |
| 5. | University of Bristol |
2. Spain
Spain has a vibrant culture with historical festivals, siestas, and flamenco dancers. The country has famous castles, museums and churches. Also, it offers excellent hikes all over the country, fabulous beaches and an endless variety of jamón serrano. Thousands of students come to Spain yearly to take international business, European studies, and more classes.
| PROS | CONS |
| --- | --- |
| The country provides a wide range of courses to choose from. The demographic of international students will be very diverse. The people of this country are friendly. They love to chat, food, and soak up the sun. | Spain is such a famous study-abroad destination among American students that it can sometimes be hard to immerse in the local culture. International students should explore outside their comfort zones, go for some tapas with locals, take day trips to small villages, and get to know their community. |
Top Colleges in Spain
| S.No. | College Name |
| --- | --- |
| 1. | University of Barcelona |
| 2. | Autonomous University of Barcelona |
| 3. | Pompeu Fabra University |
| 4. | University of Navarra Pamplona |
| 5. | Autonomous University of Madrid |
3. France
France is consistently one of the top countries to study in, with many diverse course offerings. The dazzling city lights offer the finest French cuisine and attractive fashion style. France shares borders with six countries, making it a superb choice for students looking to travel widely during their time overseas.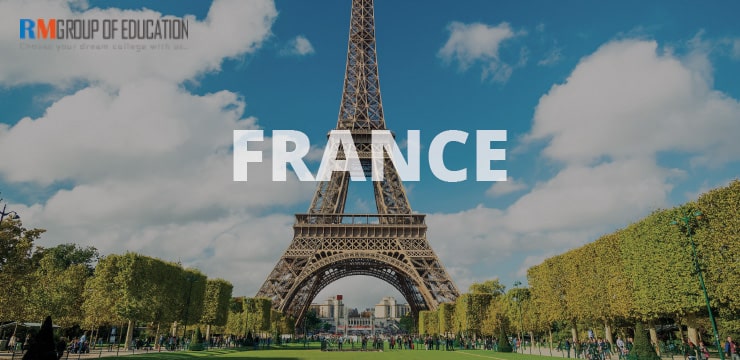 | PROS | CONS |
| --- | --- |
| Programs are available in such diverse locations as cosmopolitan Paris or medieval Avignon, with options in either French or English. | Some prior French language study is highly recommended, even if you enrol in a study program taught in English. There are occasional union protests which shut the country down. |
Top Colleges in France
| S.No. | College Name |
| --- | --- |
| 1. | Paris Sciences et Lettres – PSL Research University Paris |
| 2. | Sorbonne University |
| 3. | Université Paris-Saclay |
| 4. | Institut Polytechnique de Paris |
| 5. | Université Paris Cité |
4. Germany
Maybe because Germany is home to the world-famous Oktoberfest and the Neuschwanstein Castle (Disney's inspiration). Still, there's no denying that students are drawn to the many pleasures of German culture and its world-class education.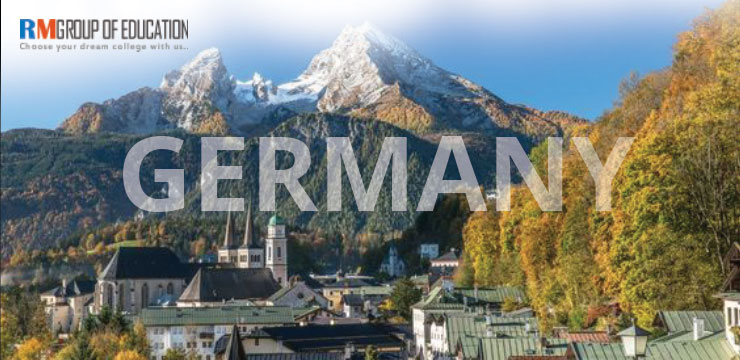 | PROS | CONS |
| --- | --- |
| It is a great place to study business, sciences, engineering and technology. Also, it's an excellent place for some of the world's biggest companies that offer academic internships. | One should learn German as many programs are present in German while some courses are taught in English. |
Top Colleges in Germany
| S.No. | College Name |
| --- | --- |
| 1. | Technische Universität München |
| 2. | Ludwig-Maximilians-Universität München |
| 3. | Ruprecht-Karls-Universität Heidelberg |
| 4. | Humboldt-Universität zu Berlin |
| 5. | Freie Universität Berlin |
5. Australia
From snorkelling in the Great Barrier Reef to hiking in the Outback and exploring metropolitan Sydney, thousands of students fly south to visit the land under Australia. And feel like they're on top of the world.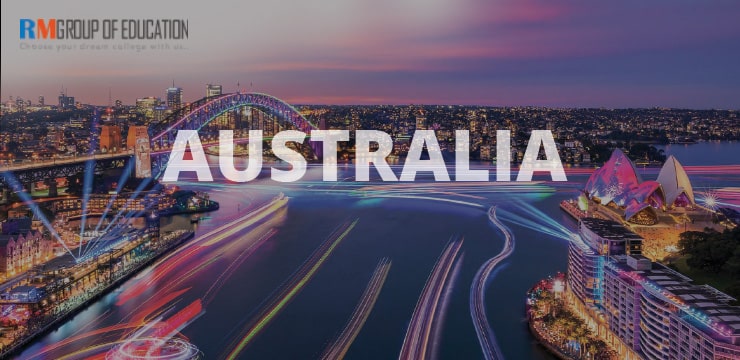 | PROS | CONS |
| --- | --- |
| Australia is home to some of the best universities in the world. Here, students can study practically every major, but star topics include business, humanities, and science. Get a tan, chase some wild critters in your free time, and hit those Bondi Blue waters. | Being in the southern hemisphere, Australia's academic calendar is the opposite of North America/Europe. This can be a bummer for students with seasonal home commitments (such as sports and summer internships). At the same time, this offers the possibility of a year-long summer, so it's not all bad. |
Top Colleges in Australia
| S.No. | College Name |
| --- | --- |
| 1. | University of Melbourne |
| 2. | Monash University |
| 3. | The University of Queensland |
| 4. | University of Sydney |
| 5. | Australian National University |
6. New Zealand
International students are allowed to work while studying as long as they receive permission under the terms of their student visa. As long as you are enrolled in a full-time academic programme for at least two years, you can work 20 hours a week. You will also be permitted to work full-time on weekends and holidays. The ability to work extra hours per week may be granted if you need to obtain more work experience while enrolled in your course of study.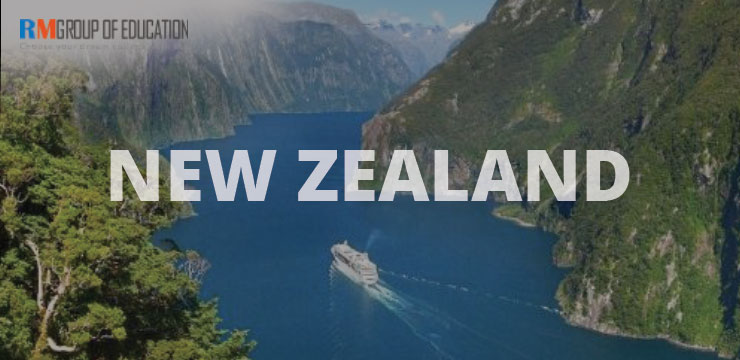 | PROS | CONS |
| --- | --- |
| A benefit of studying in New Zealand is getting an excellent education. In the significant university rankings published by QS and Times Higher Education, all eight of New Zealand's universities are consistently ranked highly. These rankings are based on several variables, including faculty reputation, staff-to-student ratios, and accessibility to learning materials. | The university is not something that comes for free in New Zealand, as it is in most other locations in the world. The average annual cost of tuition is between $15k and $20k, making it difficult for many students to pay this amount independently. |
Top Colleges in New Zealand
| S.No. | College Name |
| --- | --- |
| 1. | University of Auckland |
| 2. | Auckland University of Technology |
| 3. | Lincoln University Canterbury |
| 4. | University of Otago |
| 5. | University of Waikato |
7. Canada
In terms of education, Canada is a great country with a lot to offer to international students. After your education programme, you might also profit from staying put. The nation makes it straightforward for international students who want to remain and work in Canada after finishing their education. There are numerous alternatives for study programmes.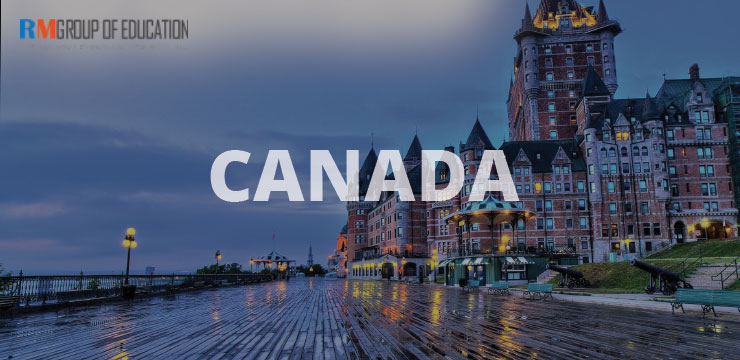 | PROS | CONS |
| --- | --- |
| Studying in Canada is more attractive and less expensive than in other English-speaking nations due to the greatest educational standards and shockingly low costs. The tuition expenses are significantly lower than those in other major nations, although education costs vary depending on the course one chooses compared to the general courses. | The winters in Canada, particularly in the northern areas, can last up to eight months because of the country's cooler climate. Even though Canada's wintertime scenery is made more beautiful by snow, many people find it difficult to spend long stretches of time indoors. Some people can find these chilly and severe weather conditions uncomfortable. |
Top Colleges in Canada
| S.No. | College Name |
| --- | --- |
| 1. | University of Toronto Ontario, Toronto |
| 2. | University of Montreal, Montreal |
| 3. | McMaster University, Hamilton |
| 4. | University of British Columbia, Vancouver |
| 5. | McGill University, Montreal |
8. Netherlands
It shouldn't be surprising that Indian students prefer the Netherlands' excellent education system with its top-ranked colleges as study abroad destinations. During the academic semester, international students are permitted to work up to 10 hours per week part-time. International students can apply for several scholarships in the Netherlands. Either the government or the university provides funding for them.
| PROS | CONS |
| --- | --- |
| Compared to English-speaking nations like the UK or the US, studying in the Netherlands is not that expensive. Depending on the institution, annual tuition costs for a degree programme or course at a Dutch higher education institution start at about €1,900 for EU students and €6,000 for non-EU students. | The Dutch are known for being outstanding speakers. You should try to learn Dutch wherever you can, even though it might be simpler to get around in a new society where practically everyone you meet will speak English (and perhaps one or two other languages as well). |
Top Colleges in Netherlands
| S.No. | College Name |
| --- | --- |
| 1. | Wageningen University & Research, Wageningen |
| 2. | University of Groningen, Enschede |
| 3. | Delft University of Technology, Delft |
| 4. | University of Amsterdam, Amsterdam |
| 5. | Utrecht University, Utrecht |
9. Singapore
Singapore is the best higher-education location for international students because of its renowned universities, thriving economy, and welcoming environment for students. The country is the world leader in innovation and competitiveness and has several universities and Institutes of Technical Education. It boasts a total of 34 universities, of which six are nationally recognised and two are well known for the top-notch education they provide.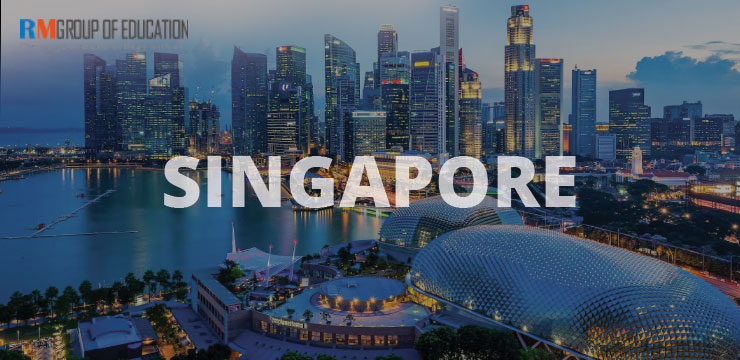 | PROS | CONS |
| --- | --- |
| The language of instruction in the classroom is English, and English is frequently used outside of a university environment. You should, however, confirm whether the university you want demands a document certifying your English fluency or offers an English proficiency test before admission | the cost of living in Singapore can be high, especially if you frequently eat out. Because the country is so small, renting a place and paying for utilities could be pricey. Do not be surprised when the cost of meals and beverages is much greater than what you pay in your home country. |
Top Colleges in Singapore
| S.No. | College Name |
| --- | --- |
| 1. | Wageningen University & Research, Wageningen |
| 2. | University of Groningen, Enschede |
| 3. | Delft University of Technology, Delft |
| 4. | University of Amsterdam, Amsterdam |
| 5. | Utrecht University, Utrecht |
10. Italy
Italy, in the southern region of Europe, is one of the greatest places to work and study abroad in 2022. It is renowned for its delectable cuisine, pleasant climate, and picturesque landscapes. It is the fifth most populous nation in Europe and home to 34 highly regarded academic institutions.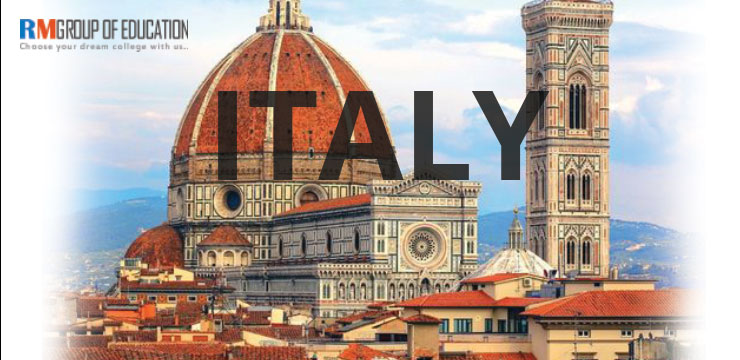 | PROS | CONS |
| --- | --- |
| Italian university tuition is reasonable, especially at public institutions. The tuition costs between 850 and 1,000 euros. These costs are higher in public universities, though. Less tuition is charged to EU students than to non-EU students. | Italians are quite conservative and even reserved in some aspects, despite having the appearance of being quite kind and outgoing. They hold family values in high regard. Of course, Italians are renowned for protecting their heritage and culture. |
Top Colleges in Italy
| S.No. | College Name |
| --- | --- |
| 1. | University of Bologna, Bologna |
| 2. | University of Padua, Padua |
| 3. | Humanitas University, Milan |
| 4. | Sant'Anna School of Advanced Studies – Pisa |
| 5. | Scuola Normale Superiore di Pisa |
Frequently Asked Questions (FAQs)
Which is the best country to study abroad for Indian students?
The following are the best country to study abroad for Indian students:
>United Kingdom
>Spain
>France
>Germany
>Australia
>New Zealand
>Canada
Which country is most friendly for Indian students?
The most friendly countries for Indian students are:
>Canada
>Germany
>Australia
>New Zealand 
Which country is safe for Indian students to study abroad?
The following are the safest countries for Indian students to study abroad:
Denmark
>New Zealand
>Austria
>Japan
>Canada
>Sweden
>Ireland
Which country is free for Indian students?
The following are the countries free for international students:
>Germany
>Norway
>Belgium
>Sweden
>Austria
>Finland
>Greece
Read Also: