Benefits of Studying MBBS in Nepal for Indian Students: Since its inception, medicine has been among the most prestigious and lucrative occupations for Indian nationals. Nearly six out of ten students hope to become doctors at some point in their lives. But when the NEET exam results were announced, these dreams were shattered. The only alternative left to them is to select from private medical colleges in India, which is not a very good option because they are highly expensive and, on the other hand, not offered everywhere, which reduces the number of options accessible.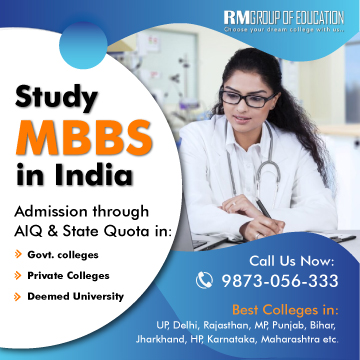 Therefore, studying for the MBBS abroad is a reasonable choice for students denied admission to Indian Government Medical Universities. Because of its many benefits, Nepal has also grown to be a popular choice for Indian students seeking to pursue an MBBS there. Nepal has long been a desirable option out of the numerous nations offering MBBS courses at significantly lower tuition costs than private medical colleges in India. Nepal offers MBBS at a lower cost than Indian institutions. Additionally, well-known institutions like the NMC and WHO have approved Nepal's educational institutions.
Subscribe to RM Group of Education Newsletter, Get Admission, Fees, Seats etc.
Since Nepal is a growing nation, choosing MBBS in Nepal as their graduation option gives a student exposure to the numerous facets of medicine and other horizons. Nepal's MBBS institutions are renowned for their amenities, welcoming environments for Indian students and other positive attributes. If you are a medical aspirant and don't want your precious year, then you have to check out these benefits of studying MBBS in Nepal, especially if you are an Indian Student. 
Table of Contents
Benefits of Studying MBBS in Nepal for Indian Students
There are plenty of advantages for Indian students studying medical courses in Nepal. From location to the learning environment, It offers all kinds of opportunities to Indian students, so they find comfort in all aspects. The advantages or benefits of studying MBBS in Nepal for Indian students are:
1. No Study Visa is Required
Indian students who wish to pursue MBBS in Nepal do not need to apply for a visa. Visa-free travel is available to citizens of India. Moreover, no formal agreement is required since India and Nepal have such solid and cordial ties. Yes, MBBS in Nepal is a fantastic option for everyone.
2. Course Duration
The MBBS programme takes five and a half years to complete in Nepal. Over their first four years, students will learn all theoretical knowledge and clinical studies. After four years, the students will participate in an internship.
3. Qualified Staff
A learner may dislike a subject if a teacher does not sufficiently instruct it. Nevertheless, Indian professors make up a sizable component of Nepal's teaching personnel, located not far from India. All students enrolled in medical studies are cared for by highly qualified teaching staff at Nepal's premier institutions for medicine that have received NMC approval.
4. Comfortable Study Destination
Indian students find it convenient to study in Nepal because the two nations' eating customs are somewhat similar.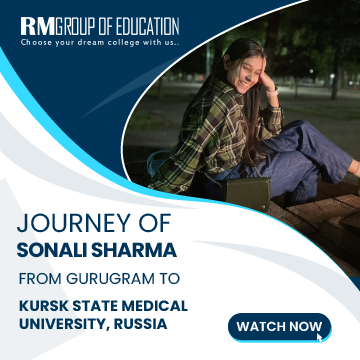 5. No Language Barrier
IELTS, PTE, or TOEFL scores are not prerequisites for studying in Nepal. Nepal has no language barrier because the instructors can speak both Hindi and English.
6. Recognition of Degree
The Nepali MBBS degree is recognised globally, and graduates are qualified to sit for the NMC screening exam to obtain a licence to practise medicine in India. Despite specific differences in content, the course's structure and rules are generally similar to those of the National Medical Commission.
7. Low Education Cost
The cost of education is lower in Nepal compared to respected Indian universities for medical schools. As a result, it offers Indian students a fair fee structure. Students around India select Nepal as their favourite location to study medicine since it is a good decision.
8. Innovative Technologies
The best medical technology is found in Nepal's medical colleges. For medical students enrolling in Nepal's medical universities, the most modern medical instruments, equipment, and other technology offer a clear edge.
Conclusion
Medical students from all around the world have numerous chances to pursue their MBBS in Nepal. Indian medical students eagerly prefer MBBS programmes in Nepal due to their feasibility and straightforward admissions procedures. The friendly ties between the two nations are an added benefit. Both domestic and international students can pursue their academic goals peacefully because of Nepal's excellent educational system. Nepal's most influential medical colleges create a succinct syllabus covering the MBBS course curriculum. Nepal should be your next stop if you want to get an MBBS degree from a reputed college.
Read more: Benefits of Studying MBBS in Nepal for Indian Students
Frequently Asked Questions (FAQs)
Is it worth studying MBBS in Nepal?
Yes, studying MBBS in Kyrgyzstan is worth it because of the Low fees, and the medical universities of Kyrgyzstan are MCI/NMC and WHO-approved.
What is the cost of MBBS in Nepal?
The cost of MBBS in Nepal is approximately 8-10 lakh (fees can differ for different universities).
What can I do after MBBS in Nepal?
There are multiple career options between which students can choose after MBBS, such as:
>Practising medicine in India
>Hospital management
>Defence Services
Why study MBBS in Nepal?
All the medical colleges and universities in Nepal are approved by NMC India. Hence, the quality of education and training acquired in Nepal is appropriate in India. Apart from other abroad destinations, Nepal offers the same quality MBBS program at a much more affordable cost. You can also check the whole reason or benefits in the above post.
Is MBBS in Nepal a good option?
Nepal is a well-known destination among Indian medical students for providing quality training, a top-notch medical framework, and practice-based learning at the most reasonable cost. Nepal can be an excellent choice for your MBBS dream.
Read Also: