In 2006, KIST Medical College Lalitpur was established. It is one of the accredited medical universities in Nepal, and it is located in the city of Lalitpur. The campus atmosphere at KIST Medical College is upgraded to promote productive study. KIST Medical College Lalitpur offers top-notch diagnostic and treatment facilities and medical education to undergraduate and graduate students. The college has the best learning environment in the country and good facilities.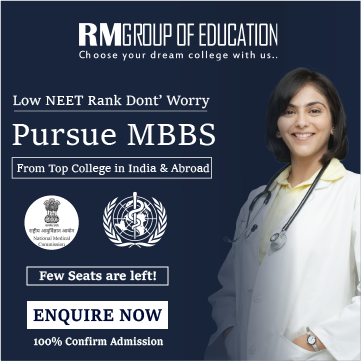 The article will include all the critical information about KIST Medical College Lalitpur, including its facilities, programmes, admissions procedure, tuition fees, living expenses, MBBS syllabus, eligibility requirements, and benefits and drawbacks. MBBS programmes in Nepal, etc.
Subscribe to RM Group of Education Newsletter, Get Admission, Fees, Seats etc.
KIST Medical College Lalitpur
College Summary
Ranking & Reputation
Facilities & Student Support
| Facilities | Students Support |
| --- | --- |
| Medical | Anti Ragging |
| Library | Counselling Services |
| Hostel | Query |
| Sports | NMC Screening Test Help Centre |
| Laboratory | Hostel |
| Auditorium | Local Language Learning Classes |
| Computer labs | Healthcare Services |
| Cafeteria | Report |
Courses Offered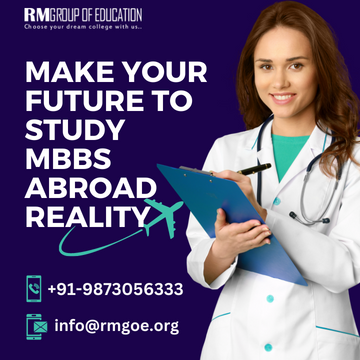 Faculty & Staff
Admission Procedure for Indian Students
Nepal has been one of the top preferred destinations for international students to pursue their Medical Degree Courses. If you, too, want to Study MBBS at the KIST Medical College Lalitpur, check the eligibility below.
Eligibility Criteria
Age
Your age should be at least 17 on or before 31st December of the admission year.
*No Upper Age Limit.
Qualification
Class 12th in Science, with PCB and English subjects from a board recognized by the authorities in India.
Minimum Qualifying (%)
50% in 10+2 (UR)
45% (SC/OBC/ST)
Qualifying Entrance
NEET
Medium of Teaching
English
Duration of Course
5 Years
Documents Required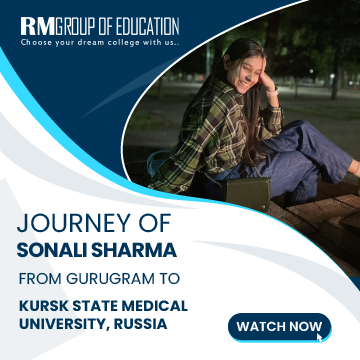 Passport (Minimum 18 months validity).
10th Certificate & Mark sheet.
12th Certificate & Mark sheet.
Birth Certificate.
10 passport-size Photographs
Official Invitation letter from the Medical University of Nepal.
Authorization of all documents from the Ministry of External Affairs, New Delhi.
Legalization of all documents from the Nepal Embassy.
Visa fees.
Bank receipt of University 1st year Tuition fee.
HIV test documents.
Fee Structure
Reasons to Choose KIST Medical College Lalitpur, Nepal?
In Nepal, the KIST Medical College is located in a comfortable environment. One of the respected medical colleges where students can pursue MBBS degrees that are recognised across the world. The college's faculty is highly qualified and dedicated to providing students with a top-notch education, and it consistently focuses on giving international students access to a top-notch education.
It is among the top universities for medical education.
The best weather for overseas students.
Programs in English are accessible.
Simple admissions procedure.
Medical students are given the best accommodations.
Indian food is accessible, especially for Indian students.
MBBS Syllabus in Nepal
Year
Semesters
Subjects Covered
Pre-clinical
1 – 2: Two Semesters
Anatomy, Bio-chemistry, Physiology
Para-clinical
3 – 5: Three Semesters
Community Medicine, Forensic Medicine,
Pathology, Pharmacology, Microbiology,
Clinical postings inwards
Click here to see the difference between MBBS Syllabus in India and Nepal
About Nepal
About Lalitpur
Lalitpur Metropolitan City, historically Patan, is Nepal's fourth most populous city after Kathmandu, Pokhara and Bharatpur. It is located in the south-central part of Kathmandu Valley, Nepal's new metropolitan city. Lalitpur is also known as Mangal. It is best known for its rich cultural heritage, particularly its arts and crafts tradition. It is a city renowned for its festival and feast, fine ancient art, and the making of metallic and stone-carved statues. At the time of the 2011 Nepal census, it had a population of 226,728 in 54,748 individual households. The city received extensive damage from an earthquake on 25 April 2015.


Frequently Asked Questions (FAQs)
When was KIST Medical College Lalitpur established?
KIST Medical College Lalitpur was established in 2006 with the charter granted by the Parliament of Nepal.
Is KIST Medical College Lalitpur a good college?
KIST Medical College Lalitpur is good college facilities.
Which are the entrance exams accepted by the KIST Medical College Lalitpur?
KIST Medical College Lalitpur will accept the entrance exam scores of NEET-UG.