MBBS in Sri Lanka: Sri Lanka, officially the Democratic Socialist Republic of Sri Lanka, is an island country in South Asia, located in the Indian Ocean to the southwest of the Bay of Bengal and the southeast of the Arabian Sea. The country's luxury goods and spices trade attracted traders from many nations, creating Sri Lanka's diverse population. Sri Lanka's current constitution stipulates it as a republic and unitary state governed by a semi-presidential system. Sri Lanka is home to many cultures, languages and ethnicities and The majority of the population is from the Sinhalese race. At the same time, a significant minority of Tamils have also played an influential role in the island's history.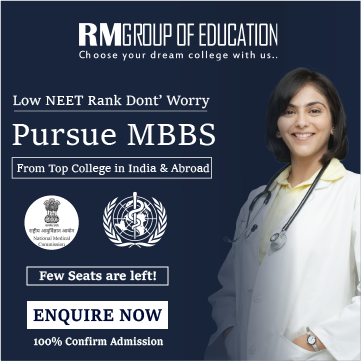 Let's say that you can still complete your dream of being a doctor in a place that provides quality education at an affordable price. We are talking about MBBS in Sri Lanka, and yes, we know that you might have a lot of questions like Is MBBS in Sri Lanka good, or what after MBBS in Sri Lanka? To name a few. Hold on to your gears as we talk about that and all other things that will aid you in completing your dream of being a doctor.
Subscribe to RM Group of Education Newsletter, Get Admission, Fees, Seats etc.
Table of Contents
Eligibility Criteria
Sri Lanka has been one of the top preferred destinations for international students to pursue their Medical Degree Courses. If you, too, want to study MBBS in Sri Lanka, check the eligibility below.
Age
You are at least 17 years old on or before 31st December of the admission year.
No Upper Age Limit.
Qualification
Candidates should have obtained at least 'S' Grades in the three subjects (Biology, Chemistry, Physics).
Minimum Qualifying (%)
50%
Qualifying Entrance
NEET
Medium of Teaching
English
Duration of Course
Five years + 12 Month Internship
Minimum Course Fee (Approx.)
RS 4,00,000/ Year
Maximum Course Fee (Approx.)
RS 15,00,000/ Year
Cost of Living in Sri Lanka (Approx.)
Rs 77,783/ Month
Admission Starts
September
Talk to our Abroad Counsellor

Call Now > +91-9999709233
Admission Procedure
We at RM Group of Education recognize the importance of education and career. After clearing the 12th Examination, we often find difficulty in choosing the best career option. This is mainly because orthodox thinking cannot guide us properly, and the individual is stuck in the wrong career. With the abundance of several unique courses, we start asking our neighbours, family members and teachers.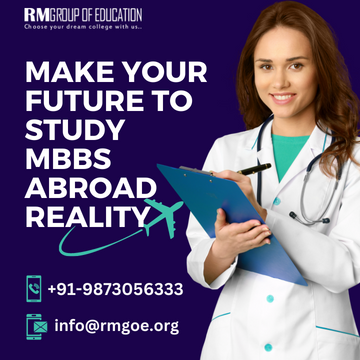 It is crucial to choose the right career after the 12th with our expert student counsellor and admission consultants. We ensure that the student or child chooses the right course and college for his best and most prosperous future. Abraham Lincoln said, "The best way to predict the future is to create it", and it is time for you to create it by applying on our website and filling out the form.
Application Form
STEP 1- Click on the link
STEP 2- Fill in the required details carefully
STEP 3- Submit the form
Document Required
Before admission to the Medical College of Sri Lanka, please do not carry all these related documents. Passport (Minimum 18 months validity).
Birth Certificate. 10th Certificate & Mark sheet.
12th Certificate & Mark sheet.
10 passport-size photographs
Official Invitation letter from the Medical University of Sri Lanka.
Authorization of all documents from the Ministry of External Affairs, New Delhi.
Legalization of all documents from the Sri Lanka Embassy.
Visa fees
Bank receipt of University 1st year Tuition fee (required for some Universities).
HIV test documents.
Recognition of Sri Lanka Medical College
Checking the affiliation, recognition and other affiliating parameters are the most critical factors that decide good and the best medical college. Medical colleges in Sri Lanka are affiliated with these authorities.
UGC (University Grants Commission Sri Lanka)
ACU (Association of Commonwealth Universities)
IAU (International Association of Universities)
Global Universities Partnership on Environment and Sustainability
Comparison between MBBS in Sri Lanka & MBBS in India
| | |
| --- | --- |
| MBBS in Sri Lanka | MBBS in India |
| The cost of studying medicine in Sri Lanka is relatively low. | The cost of studying medicine in India is relatively high. |
| MBBS course duration in Sri Lanka is six years. | The duration of the MBBS course in India is six years. |
| An entrance test is not mandatory in almost every university in Sri Lanka. But NEET scorecard is a must with qualifying marks for MBBS in Sri Lanka. | Entrance test required. |
| A donation is not required at the time of admission. | Various colleges in India take donations for admissions in the medical course. |
| Degree awarded as MBBS in Medicine. | Degree awarded as MBBS in Medicine. |
About MBBS in Sri Lanka
Sri Lanka's literacy ratio is 95.5%. Medical University offers admission to international students without any Entrance Exam. Sri Lanka always provides priority to international relations. Sri Lanka has a wide range of possibilities, and the institutions provide broad exposure to clinical training. Medical University is approved by the WHO, NMC and other medical organizations.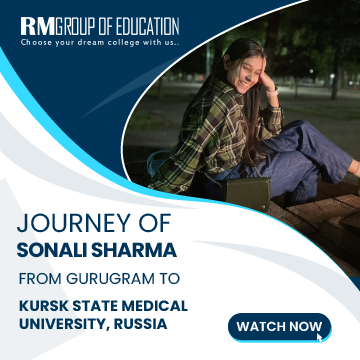 MBBS College in Sri Lanka
Below is the updated list 2022-23 of all Medical or MBBS Colleges in Sri Lanka officially made by India's Medical Council.
| | | |
| --- | --- | --- |
| College Name | Course Offered | Official Website |
| University of Kelaniya | MBBS ( 5 Years + 12 months internship) | https://www.kln.ac.lk/ |
Fee Structure
| | |
| --- | --- |
| Name Of University | Tuition Fees/ Year |
| University of Kelaniya | USD 12000 |
NOTE: The fee Structure will be Updated soon.
How Can We Help You?
We understand that not all can afford MBBS. RM Group of Education feels proud to solve the candidate's dilemma in identifying the best college for MBBS. With our top-in-class expert admission consultants, we help in domestic and overseas admission to top colleges around the globe. Our ISO Certified centre, dealing with 120+ courses, helped many students to achieve their dream of becoming a doctor. With more than 400+ happy abroad clients, we are on the way to becoming one of the best overseas consultancies in India. Here are some of the reasons why you choose us.
50+ Expert Abroad career guidance Counsellor.
Complete Interest-based counselling and career assistance support.
24×7×365 Days Notification panel access of essential entrance exams in India.
1000+ Hand Written Notes & study materials support to boost your test preparation.
Career Counseling assistance (Seat locking, Freezing & Documentation).
Assured admission in 200+ MOU signed colleges across the Globe.
Personalized counselling videos and live updates of major entrance exams in India.
Advantages of Studying in Sri Lanka
No Entrance test is required to study in Medical universities of Sri Lanka (Only NEET Qualification is enough).
No capitalization fee.
The Indian students seeking admission are admitted to institutions recognized by this medical council of India for screening tests conducted by NMC.
Wide range of possibilities and broad exposure to clinical practice due to highly equipped multi-profile hospitals.
Colleges in Sri Lanka don't ask for any kind of donation at the time of admission.
The tuition fee is relatively low and affordable.
Elite bodies like WHO and NMC acknowledge medical colleges in Sri Lanka.
The cost of living for students is relatively low too.
Sri Lanka's MBBS courses follow the mode of the Sinhala, Tamil language, as it is one of the most spoken languages in the world.
Hostel accommodations are comfortable and up to the mark for a student's comfort.
MBBS colleges in Sri Lanka provide excellent academics as well as sports.
The MBBS degree students get from Sinhala and Tamil medical colleges are globally renowned and hold great worth.
Students become eligible to work in government hospitals after completing their MBBS course.
Government hospitals in Sri Lanka offer practical training to medical students.
Disadvantages of studying in Sri Lanka
One might have to put extra effort into learning the Sinhala Language after the class hour.
Those wishing to study and work together to cover their expenses may face difficulties because it requires a lot of self-study and concentration.
Country Summary
Population
21,670,000
Area
Total: 65,610 km2 Water: 4.4%
Capital City
Sri Jayawardenepura Kotte
Largest City: Colombo
Language
Official Language: Sinhala, Tamil
Recognised Language: English
Climate
Average Temperature: 28°C– 32°C
Literacy Rate
92.5%
Time Zone
UTC+5:30 (SLST)
Currency
Sri Lankan rupee (LKR)
Religion
Buddhism: 70.2%, Hinduism: 12.6%, Islam: 9.7%
Christianity: 7.4%, Other/None: 0.1%
Our Services
Counselling
University Selection
Documentation
Provisional Admission
Admission Letter
Bank Loan Assistance
Attestations & Legalisation
Eligibility Certificate application
University Admission
Visa Profiling
Visa Application
way air ticket from IGI, New Delhi, to the Country you have selected
Pre-Departure Briefing at head office
Airport drop to IGI, New Delhi
Airport Pick-Up from the country airport
Free 10 min. call with parents, form, the destination airport after custom clearance
Travel arrangements from the country airport to respective university hostels
Hostel room allotments
Free meals to students for the initial days
Introducing to the country, tours of the university campus, city
1st-year Medical check-up assistance
NEET-PG, USMLE, AMC, PLAB exams guidance form 4th year (Paid basis)
Biannual progress report to parents from head office via SMS, E-mail or India-Post.
Frequently Asked Questions (FAQ)
Q. Which country is best for MBBS abroad?
Ans. Russia, Ukraine, Kyrgyzstan, Germany, and the Philippines are the top 5 destinations to study MBBS abroad.
Q. Is MBBS abroad a good option?
Ans. Yes, MBBS abroad is a good option for Indian students. It provides a chance to learn from some of the best professors globally and exposure to different people. Also, MBBS abroad gives you the flexibility to either in India or any foreign country.
Q. What are the fees for MBBS Abroad?
Ans. it cost you around 20-30 lakh minimum. However, in some countries, the amount can go up to 50 to 60 lakhs.
Q. What is MBBS abroad?
Ans. MBBS abroad is getting a chance to study and complete your MBBS degree from a foreign university in a foreign university in a foreign country.
Q. Which country is best for MBBS in Europe?
Ans. Romania, Poland, Germany, Belarus and Georgia are some of the most popular destinations for MBBS in Europe.
Q. Is MBBS Good in Sri Lanka?
Ans. MBBS colleges in Sri Lanka provide excellent academics and sports. Government hospitals in Sri Lanka offer practical training to medical students. Students who become eligible for working in government hospitals after completing their MBBS course.
Q. How Much does MBBS cost in Sri Lanka?
Ans. Generally, the MBBS fee in Sri Lanka starts at Rs. 2 00,000/year, and for the five-year program, it costs around 10 Lakh rupees.
Q. What is MBBS called in Sri Lanka?
Ans. MBBS is Known as General Medicine. It is the same thing, just the difference in terminology.
Q. How many years in MBBS in Sri Lanka?
Ans. The duration of MBBS in Srilanka is 6 Years.
Q. Is Sri Lanka Good for medical studies?
Ans. MBBS colleges in Sri Lanka offer an affordable education, but they are some of the best Medical Universities in the world. Sri Lanka is renowned for its education field, specifically medicine, becoming one of India's top preferred destinations for all Medical Aspirants.
Q. Is NEET required for MBBS in Sri Lanka in 2022?
Ans. Yes, NEET is required for MBBS in Sri Lanka in 2022.
Q. Why is MBBS cheap in Sri Lanka?
Ans. The cost of pursuing an MBBS in Sri Lanka is low because the Sri Lanka government provides subsidies for education.
Q. Which country is best for MBBS, Sri Lanka or Russia?
Russia is better for MBBS abroad than Sri Lanka due to education, language, NMC clearing rate, Observership program, and education fee.
Q. Which is the cheapest country for Indian students to study abroad?
Ans. Norway, Russia, Germany, Poland, Switzerland, Belgium and Denmark are the cheapest countries for Indian students to study abroad.