Omsk State Medical University Russia (OSMU Russia)[1] is a school of medicine in Omsk, Russia. OSMU Russia was founded as the Medical Faculty of the Siberian Institute of Veterinary Medicine and Zoology in 1920 and reorganized as the West Siberian State Medical Institute in 1921. The university was renamed the Omsk State Medical Institute in 1925 and the Omsk State Medical Academy in 1994. Throughout this article, we provide information about Omsk State Medical University Russia, like Admission procedure, Courses, Omsk State Medical University Fee structure, living cost, Omsk State Medical University MBBS Syllabus, Eligibility Criteria, advantages & disadvantages of studying MBBS in Russia, Omsk State Medical University Official Website, Omsk State Medical University Requirements and more.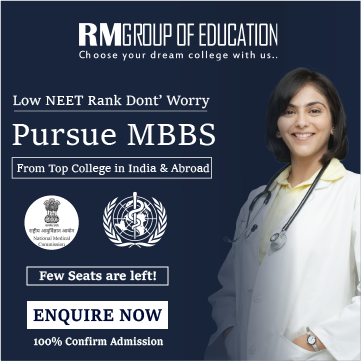 Table of Contents
College Summary
Name of Institute
Omsk State Medical University Russia
Popular Name
OSMU Russia, Omsk State Medical University, Omsk State University Russia
Location
Omsk Oblast, Russia
Year of Establishment
1920
Institute Type
State University
Language of Teaching
English
No. Of Faculties
05
University Recognition
NMC[2] & WHO[3]-accredited
Courses Offered
Medicine, Paediatrics, Preventive Medicine, Stomatology and Pharmaceutic
Total Students
5,500
Ranking
Country Rank: 203
World Rank: 5650
(Sources: 4icu.org)
Official Website
http://omsk-osma.ru/
Talk to our Abroad Counsellor

Call Now > +91-9999709233

Category
Medical Colleges in Russia
Courses Offered
Courses
Medicine (6 Years)
Paediatrics
Dentistry
Preventive Medicine
Pharmacy
Why study at the Omsk State Medical University?
Subscribe to RM Group of Education Newsletter, Get Admission, Fees, Seats etc.
The medium of instruction at the University is English.
There are good dormitory facilities for local as well as international students.
Omsk has creative groups for regional, national and international competitions and thus is a world of opportunities and activities for students.
Omsk has 22 specialized sports clubs, including five fitness centers, two large gyms and an Olympic sports complex with a pool.
There are good dormitory facilities for local as well as international students.
Eligibility Criteria for Admission
Russia has been one of the top preferred destinations for international students to pursue their Medical Degree Courses. If you, too, want to study MBBS at Omsk State University Russia, check the eligibility below.
Age
Your age should be at least 17 on or before 31st December of the admission year.
*No Upper Age Limit.
Qualification
Class 12th in Science, with PCB and English subjects from a board recognized by the authorities in India.
Minimum Qualifying (%)
60% in 10+2 (UR)
50% (SC/OBC/ST)
Qualifying Entrance
NEET
Medium of Teaching
English, Russian
Duration of Course
6 Years
Fee Structure
| | | | | | | |
| --- | --- | --- | --- | --- | --- | --- |
| Particular | First Year | Second Year | Third Year | Fourth Year | Fifth Year | Sixth Year |
| Tuition Fee | $2100 | $2100 | $2100 | $2100 | $2100 | $2100 |
| Additional Charges | $1500 | – | – | – | – | – |
| Hostel Fee | $500 | $500 | $500 | $500 | $500 | $500 |
| Total Fees | $4100 | $2600 | $2600 | $2600 | $2600 | $2600 |
NOTE: Mentioned fee is approximate and is subject to change.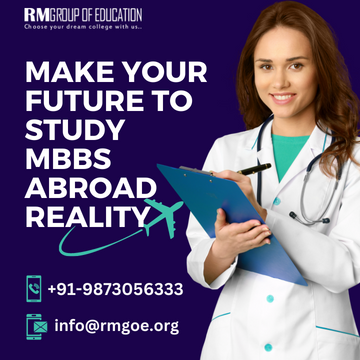 Omsk State Medical University Russia – Ranking 2022
According to 4icu.org, the following is the country and world ranking for Samara State Medical University :
| | |
| --- | --- |
| Country Rank | World Rank |
| 203 | 5650 |
Country Summary
Population
143,912,690
Area
17,098,246 km2
Capital City
Moscow
Language
Russian is one of the six official languages of the UN. Russian is the one and only official state language. Other languages spoken in Russia are Tatar, Ukrainian and Bashkir etc.
Climate
Warm to hot in dry summers and (very) cold winters with temperatures of -30°C and lower
Literacy Rate
99.68%
Time Zone
UTC+2 to +12
Currency
Russian ruble (₽) (RUB)[4]
Religion
73% Christianity, 70% Russian Orthodoxy, 3% Other Christian, 15% No religion, 10% of Islam
& 2% Others
About Omsk City
Omsk city is located on the Irtysh River in the southwestern Siberia region. It is Russia's seventh-largest city.
In 1782, Omsk was granted town status.
The primary and essential economy of the city involves agriculture and the retail sectors.
Omsk city has a humid continental climate based on the constantly changing weather swing. Omsk experiences more than 300 sunny days in a year.
Omsk is connected by major road, rail, and air hub pathways. Metro, trolleybuses, trams, and shared taxis are also available in the city of Omsk.
The city's main attractions are the Omsk Drama Theatre, Green Island, the Central Vrubel Museum of Fine Arts, etc.
The city's famous foods are Okroshka, Shanxi, Pelmeni, Kurnik, Mors, Bird Cherry cake, etc.
Temperature

Rainfall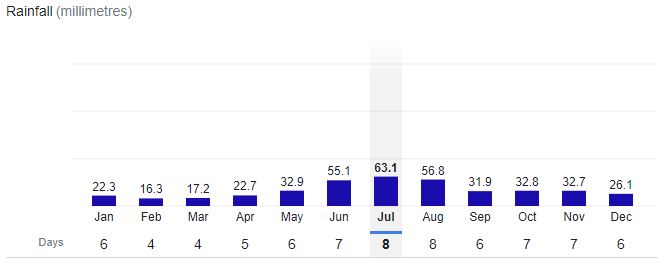 Daylight

Advantages of Studying in Russia
Omsk State Medical University Has become a famous MBBS study-abroad Location for Indian students. Russia is the Country with the second-highest number of Indian students studying medical from There are a whole range of reasons why MBBS in Russian.
The tuition Fee is very affordable as compared to Indian Medical Colleges
Russian Universities have the best and Easy Admission Procedure
They are Providing world-class infrastructure with modern facilities in colleges
International Exposure for those who are also from Different country backgrounds
V.I. Vernadsky Crimean Federal University work with great professionals, doctors and researchers, that's why Indian students will take admission to Russia
Disadvantages of Studying in Russia
The Omsk State Medical University also has some of the disadvantages these points are mentioned below.
Local language going to any foreign country will mean that you have to adjust yourself according to the new country
Some students find it hard to adjust to the cold climate or weather of Russia. The temperature will be below 0 degrees for about 3 to 4 months
Cultural Hindrance is understandable that the student may find it difficult to adjust and adapt to the new country and culture
Frequently Asked Question (FAQ)
Q. What is summer vacation at Omsk State Medical University?
Q. What type of food is available at the hostel?
A. Indian food is available at the hostel. All types of vegetarian and non-vegetarian food are available at the hostel, and in Russia, there is a wide variety of milk products and fruits.
Q. How is the classroom environment at Omsk State Medical University?
A. At Omsk State Medical University, the teacher-student ratio of 1:10 gives students a more attentive and personal learning environment.
Q. Which are the facilities the university provides for students' physical fitness?
A. The university provides facilities such as well-equipped gyms, a sports and recreation centre, and ski centres for physical fitness.
Q. Where is Omsk State Medical University located?
A. Omsk State Medical University Address is Ulitsa Lenina, 12, Omsk, Omsk Oblast, Russia, 644099.
Reference