Selection of the best institute to study at is not easy, be it an Indian or International educational institute. Same, selecting the best college to study medicine is also not easy, be it Indian colleges or MBBS abroad programmes. One can not randomly pick any college and be admitted to it. Proper analysis and evaluation of a college and a foreign destination are crucial before enrolling there. That is why we are going to talk about the Top 10 Tips On How to Choose a Medical College.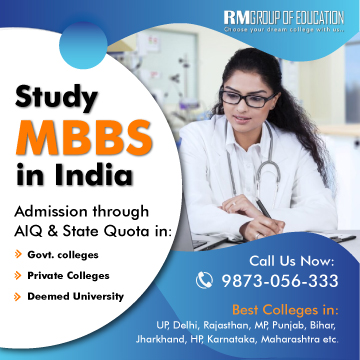 So, to help you analyse things on a better scale and gain popular knowledge, we enlist the 10 best tips to select the best medical college for the MBBS abroad programme. Note that these tips for selecting the best MBBS abroad college are important for anyone and everyone who are looking to study MBBS from abroad.
Subscribe to RM Group of Education Newsletter, Get Admission, Fees, Seats etc.
Since we have already mentioned what are the advantages related to studying MBBS abroad. If you want to know about it, you can check our article on that. But, for now, let's discuss the Top 10 Tips On How to Choose a Medical College in a foreign destination.
Table of Contents
Top 10 Tips On How to Choose a Medical College
There are several things to consider before selecting a medical college, whether it is in India or abroad. However, in order to make it simple and easy for you to select your ideal college and go one step closer to your ambition, we have provided the Top 10 Tips On How to Choose a Medical College in this article.
1. NMC Approval
The first and foremost important point to know is that MBBS from abroad is only valid if the selected medical college or university is recognised and approved by the National Medical Commission (NMC). This is an important tip because the abroad medical degree is valid in India only if the NMC approves the given university. It is also a crucial point for students who wish to practice in India after completing their degree programme. Those students have to pass a written screening test, known as the Indian Nationals with Foreign Medical Qualification (FMGE), conducted by them. Only students studying in NMC-approved MBBS colleges are eligible for this test.
2. Total Expenses
The second important tip for selecting the best MBBS abroad college is to know the total expanse and budget you have. Some institutes offer complete course expanse, food and hostel included at a meagre cost. At the same time, some institutes will charge more than 25-30 lakh for the same facilities. For example, Russia and a few other ex-USSR countries have a low cost to study MBBS, whereas countries like the Philippines and Georgia offer up to 20-23 lakhs. At the same time, some countries offer courses on both low and high budgets. Students must see which colleges suit better on their budget and what they offer at that price.
3. Course Duration
Various countries offer flexible education systems, unlike India. Russian, Chinese and Ukrainian medical universities offer a course duration of 6 years. Medical universities in Georgia have both 5 and 6 years course duration. Philippines medical universities offer a 5 and 5.5 years course duration, whereas a few universities in Kyrgyzstan offer 5 years course duration. Students need to note that saving one year is a big thing in life; this tenure is an important criterion.
4. Location of the University
This is not an important factor as far as quality education is concerned, yet it is important to select the best MBBS abroad college. The location of the institute and country do affect the living quality, and it makes a difference. One of the major points why the Philippines, Georgia and Kyrgyzstan are developing as favourite destinations is because of the location factor.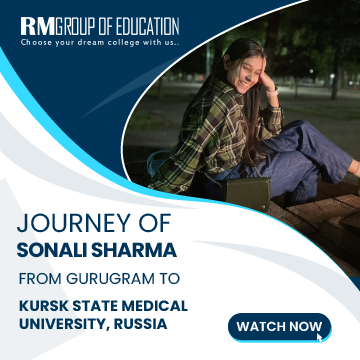 5. Travel Facilities
The availability of direct flights and distance from Indian international airports might not be a major point as far as education quality is concerned. However, this is a vital point for the comfort of parents and students when they visit each other. To some, it might be relevant; for others, not so much. Out of every famed country to study MBBS abroad, Kyrgyzstan's capital Bishkek directly flew from Delhi. It only takes 3 hours of travelling, making it convenient for both visiting students and parents.
6. Food
Another tip is to know about the availability of Indian food. You might be thinking that it is not an important factor, but once you reach there after a certain amount of time, you will miss your native food. Thus, knowing whether the hostel food includes Indian cuisine or not or whether the city got quality Indian restaurants or not is very important.
7. Rules and Regulations
Some other important tips for selecting the best MBBS abroad college to remember are; China allow Indian students to complete their 6th year in India as it is the training/internship period. However, students must keep in mind that this internship period does belong to the Chinese medical course and only after completing all years the student would be allowed to receive the degree; Bangladesh does not allow a gap of more than 2 years after class 12th; In Philippines, the course is divided into 2 parts, first a BS course of 1 or 1.5 years. Then after completing the BS course, students have to pass a test called NMAT (National Medical Appitute Test Philippines). Only the students gaining more than 40% are allowed to complete the rest of the course.
8. Medium of Course
Before taking admitted to MBBS abroad, students must confirm that the medium of learning is English. As to avoid language trouble and gain a clear understanding of the subject.
9. Practical Knowledge
If a student is pursuing an MBBS abroad, it always is a great choice to look for a medical university who have its own Hospitals and medical centres. It gives medical students of that university the benefit of gaining clinical experience and practical knowledge and a chance to complete their clerkship in the University hospitals.
10. Safety
Safety is a crucial Tip In How to Choose a Medical College when choosing a foreign destination to study. Keep in mind that you are far from your homeland and in an entirely different nation. Studying and living in a country with a low crime rate will help you feel guarded and provide ease to your parents.
Top Medical College Abroad
Several colleges offer MBBS courses in India and abroad. It totally depends on where candidates want to pursue the course. Below we have compiled the top 5 medical universities abroad with fees.
| University Name | Fees |
| --- | --- |
| Kursk State Medical University | INR 18,20,000 |
| LN Medical College Kyrgyzstan | INR 22,54,000 |
| Manipal University College Malaysia | INR 19,95,000 |
| College of Medical Sciences Bharatpur | INR 23,10,000 |
| Batumi Shota Rustaveli State University | INR 18,75,000 |
Top Medical College in India
Several colleges offer MBBS in India. Below we have compiled the top 10 medical colleges in India as per NIRF Ranking 2022. For detailed information, click the college link below:
Frequently Asked Questions (FAQs)
Which exam should I write to study abroad for MBBS?
NEET (National Eligibility and Entrance Test) testing is required for medical students in 2019. A few universities abroad require IELTS/TOEFL exam results in order to admit applicants.
How many MBBS students study abroad?
Every year, between 20,000 and 25,000 students are thought to study medicine abroad. While affordability is a concern, it is obvious that the demand-supply imbalance for medical seats is also a contributing issue.
How to choose medical college after NEET?
Candidates should follow the given below steps to choose a medical college after NEET:
>Visit the official Medical Counselling Committee (MCC )website.
>Complete the MCC NEET registration process, including payment.
>NEET 2023 counselling choice filling and locking.
>Round 1 seat allotment and result announcement.
>Reporting to the allotted Medical College.
Which stream is best after NEET?
The following are some of the best streams after NEET:
>MBBS
>BDS
>B.Sc
>Medical Lecturer
How can I choose the best medical college?
The following are some of the factors based on which candidates can choose the best medical college:
>NIRF Ranking
>Location
>Fees Structure
>Patient Flow
Which job is best after MBBS?
The following are some of the best jobs after MBBS:
>Medical Lecturer/Professor.
>Hospital Administration.
>Public Health Work.
>Medical Journalism & Medical Writing.