Sh. Ualikhanov Kokshetau State University[1] was founded in 1962. It is a modern, actively developing higher educational institution with great traditions, great potential and serious plans for the future. Kokshetau State University Kazakhstan is one of the Best Medical Colleges in Kazakhstan. The University is also known as KSU Kazakhstan. The Kokshetau State University trains students in 53 specialities of bachelor's degree in full-time, evening and correspondence forms of study, 28 specialities of magistracy, and six specialities of PhD-doctorate. The material and technical base of the university is renewed and strengthened annually.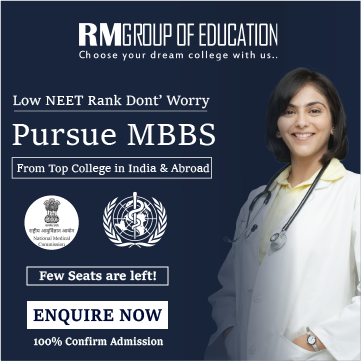 Table of Contents
College Summary
Before we go through the detailed information about Kokshetau State University Kazakhstan, let's look at the college's essential details.
Subscribe to RM Group of Education Newsletter, Get Admission, Fees, Seats etc.
Name of Institute
Kokshetau State University Kazakhstan
Popular Name
KSU Kazakhstan
Location
Kokshetau, Kazakhstan
Year of Establishment
1962
Institute Type
Public
Language of Teaching
English / Kazakh
No. Of Faculties
1000
Approved By
National Medical Commission (NMC)[2], World Health Organization (WHO)[3]
Courses offered
UG/PG
Total enrollment
6000+
Ranking
Country Rank: 33
Wold Rank: 6796
(Source: UniRank)
Official Website
http://www.kti-tjm.kz/
Talk to our Abroad Counsellor
Call Now > +91-9999709233
Category
Medical Colleges i
n Kazakhstan
Courses Offered
The Kokshetau State University Kazakhstan (KSU Kazakhstan) offers quality medical programs under the supervision of highly qualified faculty and state-of-the-art infrastructure. The College is famous for its medical programs (MBBS).
| | |
| --- | --- |
| Courses | Duration |
| Bachelor of Medicine and Bachelor of Surgery (MBBS) | Five years |
| Nursing | – |
| Dentistry (B.D.S) | – |
| Pharmacy | – |
Courses Offered at Kokshetau State University Kazakhstan.
The various faculties of medicine at Kokshetau State University Kazakhstan. provides education to its students.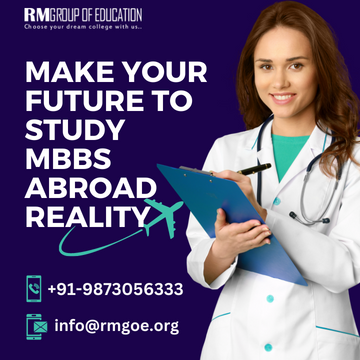 Why study MBBS at Kokshetau State University?
The university is among the top 75 universities in Kazakhstan.
The university has an international department, which is linked to universities in the world and organizes exchange programs for foreign students.
Offers all foreign students a healthy environment that leads to encounters with different cultures.
The university has an international department, which is linked to universities in the world and organizes exchanges.
Faculty & Staff
If you want to study at a university in the city's heart that focuses on chaining the world for a better tomorrow, you've chosen the right place. We look at every applicant's academic and personal application to select students who suit our community with a full range of backgrounds. We do not use unique formulas to select students.
Eligibility Criteria
Kazakhstan has been one of the top preferred destinations for international students to pursue their Medical Degree Courses. If you, too, want to Study MBBS at Kokshetau State University Kazakhstan, check the eligibility below.
Age
Your age should be at least 17 on or before 31st December of the admission year.
*No Upper Age Limit.
Qualification
Class 12th in Science, with PCB and English subjects from a board recognized by the authorities in India.
Minimum Qualifying (%)
60% in 10+2 (FSc)
Qualifying Entrance
NEET
Medium of Teaching
English
Duration of Course
5 Years
Fee Structure
The fee structure of the Kokshetau State University Tuition Fees for the undergraduate medical course is stated in the section. Hence, for Kokshetau State University Fee Structure, the data as mentioned below:-
| | | |
| --- | --- | --- |
| Year | Fee in USD | Fee in INR |
| At the time of Admission (University Registration Fee) | 700 | 49,000 |
| Tuition Fees ( I/II/III/IV and V Year) | 19000 | 13,30,000/- |
About Kazakhstan
Kazakhstan, a Central Asian country and former Soviet republic, extends from the Caspian Sea in the west to the Altai Mountains at its eastern border with China and Russia. Its largest metropolis, Almaty, is a long-standing trading hub whose landmarks include Ascension Cathedral, a tsarist-era Russian Orthodox church, and the Central State Museum of Kazakhstan, displaying thousands of Kazakh artefacts.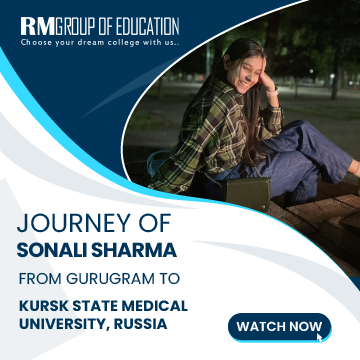 | | |
| --- | --- |
| Population | 19,240,385 |
| Area | 2,724,900 km2 (1,052,100 sq mi) |
| Capital City | Nur-Sultan |
| Language | Kazakh |
| Climate | Kazakhstan experiences an extreme continental climate, with long, hot summers and cold winters. Winter in the north of the country is long and cold – in some years, the temperatures reach – 52°C (Nur-Sultan), but there are also thawed up to 5°C. |
| Literacy Rate | 99.8% |
| Time Zone | UTC+5 / +6 (West / East) |
| Currency | KZT – Kazakhstani Tenge |
| Religion | Christianity, Islam etc. |
About Kokshetau City
Kokshetau is a city in northern Kazakhstan and the capital of the Akmola Region.
Kokshetau has a population of 147,200 (2010) on a land area of 400 sq. km.
In Kokshetau, the summers are long, comfortable, and partly cloudy, and the winters are long, frigid, snowy, windy, and overcast.
It is named after Mount Kokshe.
Temperature

Rainfall

Daylight

Advantages of Studying in Kazakhstan
Kokshetau State University you need to know before pursuing MBBS in Kazakhstan is a good option for Indian students in medical universities various Advantages of Studying in Kazakhstan Points are mentioned below.
An education system focused on imparting both theoretical and practical skills.
Affordable tuition fees and living expenses
The organization works with great professionals, doctors, and researchers, that's why Indian students will take addmission to Kazakhstan
Excellent weather conditions for students
MBBS Kazakhstan Fees are relatively not expensive as other medical institutes.
medical universities in Kazakhstan have low tuition fees
Disadvantages of Studying in Kazakhstan
The Kokshetau State University's various Disadvantages of Studying in Kazakhstan Points are mentioned below.
As Kazakh is the local language in Kazakhstan, therefore, students might feel the tongue is a barrier (outside the university campus).
One might have to put extra effort into learning the Kazakh Language after the class hour.
Those who wish to study and work together to cover their expenses may face difficulties. Because it requires a lot of self-study and concentration.
Frequently Asked Questions (FAQs)
Where is Kokshetau State University located?
Kokshetau State University is located along Abay Street, 76 Kokshetau Akmola, Astana, Kazakhstan.
What scholarships and grants are available to students?
Various scholarships and service grants are available to deserving students. The Study Now, Pay Later Plan is also available on a case-to-case basis.
Does KSU Kazakhstan accept transferees?
KSU Kazakhstan accepts transferees on a case-to-case basis.
Can non-Catholics study and work at Kokshetau State University Kazakhstan?
Yes, Kokshetau State University Kazakhstan does not discriminate against the admission and employment of non-Catholics.
Reference