India is one of the top 50 countries that send the most students to Kazakhstan, according to a survey conducted by the Kazakh government. The government authorities of India provide sufficient protection and safety for students already registered for a course in Kazakhstan. For any Indian student interested in the MBBS programme, Kazakhstan has been a popular alternative. The duration of the MBBS curriculum is only five years, and studying medicine in Kazakhstan is less expensive than in other nations.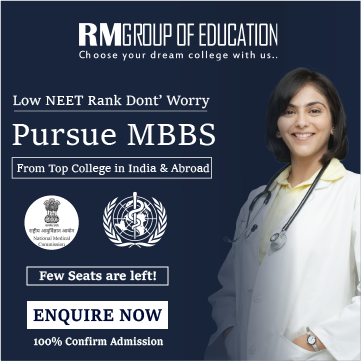 Comparing Kazakhstan to the Philippines, Bangladesh, and Ukraine, MBBS is less expensive there. Indian students must consider the teaching style in order to study medicine in Kazakhstan. However, Kazakhstan is for students who want to train cheaply to become well-known specialists in medicine. In contrast to many other nations, Kazakhstan's admissions procedure is also very simple.
Subscribe to RM Group of Education Newsletter, Get Admission, Fees, Seats etc.
So, if you want to learn about every part of MBBS and hope to get into some of the most prestigious colleges in the world, Continue reading this post to find the answers to all your questions about Kazakhstan's winter.
Table of Contents
Country Summary
Population
18,784,539
Area
2,699,700 km2(1,042,360 sq mi)
Capital City
Nursultan
The other largest cities are Almaty, Karagandy, Shymkent, and Taraz.
Language
Kazakh, Russian
Climate
Markedly continental climate and Maximum temperatures in July (about 19 °C in the far north and 30°C in the far south)
Literacy Rate
99.78% (Estimated)
Time Zone
GMT+6hrs
Currency
Kazakhstani Tenge
Religion
Muslim (Official), Christianity.
Eligibility Criteria
Kazakhstan has been one of the top preferred destinations for international students to pursue their Medical Degree Courses. If you, too, want to study MBBS in Kazakhstan, check the eligibility below.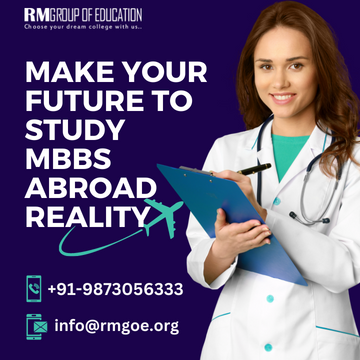 Age
Your age should be at least 17 years on or before 31st December of the admission year.
Qualification
Class 12th in Science, with PCB and English subjects from a board recognized by the authorities in India.
Minimum Qualifying (%)
50% in 10+2 (UR)
45% (SC/OBC/ST)
Qualifying Entrance
NEET
Medium of Teaching
English
Duration of Course
5 Years
Minimum Course Fee (Approx.)
Rs 16,00,000/ Year
Maximum Course Fee (Approx.)
RS 19,92,000/ Year
Cost of Living in Kazakhstan (Approx.)
$ 19/ Day
Admission Starts
February
Talk to our Abroad Counsellor

Call Now > +91-9999709233
Admission Procedure
You must pass the National Eligibility Entrance Exam in order to apply for admission to MBBS in Kazakhstan. You simply need to be qualified to take the exam, which one must keep in mind.
Step 1: Applicants must initially fill out the application form with all important details.
Step 2: After being accepted by the university, students receive their admission letter.
Step 3: The student must next present his passport after submitting an admissions letter.
Step 4: The college will then send the Kazakhstan Embassy in Delhi an application for a student visa. The student could be contacted by the Embassy for an interview.
Step 5: The agency will notify the applicant once their visa has been stamped for the anticipated departure date.
Step 6: As soon as the student arrives in Kazakhstan and at the university, staff members will greet them.
Step 7: Students will be housed in the university dormitory.
Step 8: The student enrols in the MBBS programme.
Application Form
STEP 1- Click on the link
STEP 2- Fill in the required details carefully
STEP 3- Submit the form
Document Required
Before taking admission to the Medical College of Kazakhstan, please do not forget to carry all these related documents. Passport (Minimum 18 months validity).
10th Certificate & Mark sheet.
12th Certificate & Mark sheet.
Birth Certificate.
10 passport-size photographs
Official Invitation letter from the Medical University of Kazakhstan.
Authorization of all documents from the Ministry of External Affairs, New Delhi.
Legalization of all documents from the Kazakhstan Embassy.
Visa fees
Bank receipt of University 1st year Tuition fee (required for some Universities).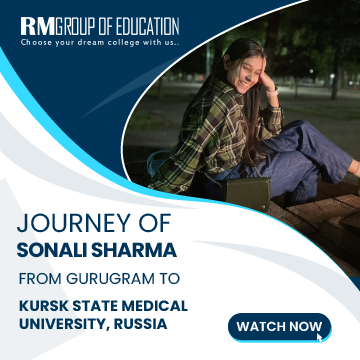 NMC Approved Universities for MBBS in Kazakhstan
So, now that we have covered why MBBS in Kazakhstan is good and the eligibility criteria, let's get into the Best MBBS in Kazakhstan colleges updated and approved by NMC for 2022-2023. Below is the updated list of all the NMC-accredited Kazakhstan MBBS colleges and universities.
| | | | |
| --- | --- | --- | --- |
| S.No. | Name of Colleges | Tuition Fees | Hostel Fees |
| 1 | Asfendiyarov Kazakh National Medical University | ₹ 17,96,00 | ₹ 1,14,000 |
| 2 | Al-Farabi Kazakh National University | ₹ 15,09,000 | ₹ 3,59,000 |
| 3 | JSC South Kazakhstan Medical Academy | ₹ 12,93,000 | ₹ 2,15,000 |
| 4 | Karaganda State Medical University | ₹ 16,88,000 | ₹ 2,40,000 |
| 5 | Kazakh Medical University of Continuing Education | ₹ 12,57,000 | ₹ 2,51,000 |
| 6 | Kazakhstan-Russian Medical University | ₹ 14,37,000 | ₹ 2,51,000 |
| 7 | Kokshetau State University | ₹ 10,78,000 | ₹ 1,79,000 |
| 8 | M. Kozybayev North Kazakhstan State University | ₹ 10,77,000 | ₹ 1,79,000 |
| 9 | Semey State Medical University | ₹ 3,25,000 | ₹ 2,40,00 |
| 10 | University of International Business | ₹ 21,55,000 | ₹ 7,86,000 |
| 11. | West Kazakhstan Marat Ospanov State Medical University Aktobe | ₹ 1,98,310 | ₹ 40,000 |
| 12. | Astana Medical University Kazakhstan | ₹ 3,43,127 | ₹ 53,093 |
NOTE: Mentioned fee is approximate in nature, and it will be subject to change.
Top MBBS Universities in Kazakhstan with Fees Structure( Graphical Representation)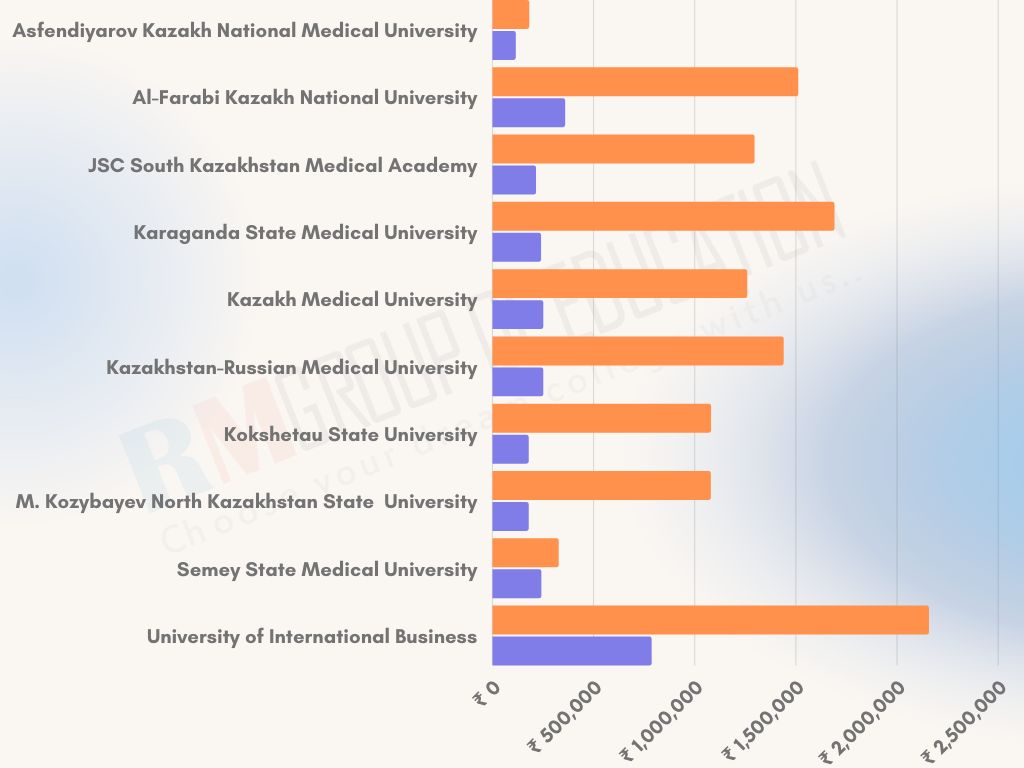 Comparison between MBBS in Kazakhstan & MBBS in India
| | |
| --- | --- |
| MBBS in Kazakhstan | MBBS in India |
| The cost of studying medicine in Kazakhstan is relatively low. | The cost of studying medicine in India is quite high. |
| MBBS course duration in Kazakhstan is 5 years. | The duration of the MBBS course in India is 6 years. |
| An entrance test is not mandatory in almost every university in Kazakhstan. | Entrance test required. |
| A donation is not required at the time of admission. | Various colleges in India take donations for admission to medical courses. |
| Degree awarded as MBBS in Medicine. | Degree awarded as MBBS in Medicine. |
Advantages of Studying in Kazakhstan
An education system focused on imparting both theoretical and practical skills.
Renowned teaching staff and faculty members
Affordable tuition fees and living expenses
Worldwide recognition of Kazakhstan's MBBS degrees
1:10 teacher-student ratio
English as the medium of MBBS in Kazakhstan
High standards of living
Excellent weather conditions for students
Availability of Indian foods and cuisines
Thousands of Indians reach Kazakhstan to study medicine.
The passing percentage of FMGE is higher in Kazakhstan than in other destinations of MBBS.
Down-to-earth and friendly natives.
Disadvantages of Studying in Kazakhstan
As Kazakh is the local language in Kazakhstan, therefore, students might feel the language is a barrier (outside the university campus).
One might have to put extra effort into learning the Kazakh Language after the class hour.
Those who wish to study and work together to cover their expenses may face difficulties. Because it requires a lot of self-study and concentration.
Frequently Asked Questions (FAQs)
Q. Which country is best for MBBS abroad?
A. Russia, Ukraine, Kyrgyzstan, Germany, and Georgia are supposed to be the top 5 destinations to study MBBS abroad.
Q. Is MBBS abroad a good option?
A. Yes, MBBS abroad is a good option for Indian students. It provides a chance to learn from some of the best professors globally and provides exposure to different people. Also, MBBS abroad gives you the flexibility to practice in India or any foreign country.
Q. What are the fees for MBBS abroad?
A. It can cost you around 20-25 lakh minimum. However, in some countries, the amount can go up to 30 to 35 lakhs.
Q. Is MBBS good in Kazakhstan?
A. Kazakhstan is known for providing quality education at a low cost. Its excellence in teaching and research makes it a popular destination for MBBS.
Q. How much does MBBS cost in Kazakhstan?
A. It might cost you somewhere around 20-25 lakh.
Q. What is MBBS called in Kazakhstan?
A. MBBS is known as "Physician in General Medicine". It is the same thing, just the difference in nomenclature.
Q. Why is MBBS cheap (Low Budget) in Kazakhstan?
A. The tuition fee for MBBS in Kazakhstan is subsidized by the Kazakhstan Education Ministry which makes it reasonable for to pursue MBBS in Kazakhstan for Indian students. Medical colleges/universities in Kazakhstan are approved by the NMC and WHO and the degree has worldwide recognition.
Q. What is the admission procedure for MBBS in Kazakhstan?
A. Candidates must have passed 10+2 or equivalent with PCB and English. The student must have passed with an aggregate of 50% marks and 50% marks. Candidates must have completed 17 years and students must have qualified for the NEET entrance exam.
Q. Which country is best for MBBS, China or Kazakhstan?
A. The course structure, duration, and quality of education in the medical universities of both countries are quite similar. Even the fees and cost of living in these countries for Indian students are almost identical, with MBBS in Kazakhstan being the lowest and MBBS in China not far behind.
Q. Which country has the lowest fee structure for Indian students?
A. Russia, Kyrgyzstan, Kazakhstan, China, and Georgia are examples of the lowest fee structure for Indian students.
Q. Can an Indian student get an education loan?
A. Yes, Indian students get an education loan, and students can get the loan amount up to INR 20 Lakh. After six months (if you get a job) of completion of the course, you have to start your repayment of the loan.