Is it possible to pursue an MBBS in Nepal without Qualifying for NEET Entrance? The truth is that it is unquestionably possible. This blog will cover all you need about MBBS in Nepal without NEET. We, therefore, urge you to read this post on its whole if you wish to study MBBS in Nepal without taking the NEET because we have covered all you need to know, including what NEET is, how to study MBBS without it, universities that accept NEET-free applications, etc. Many aspire to become doctors, but their biggest obstacle is passing the NEET Exam. The qualification exam for the Neet is difficult and competitive.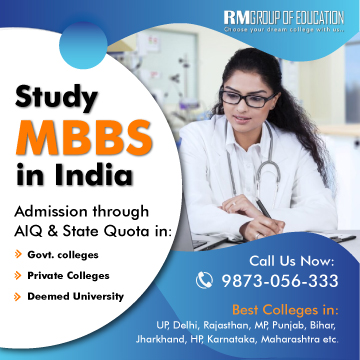 Through this article, we will let you Know About NEET, How to Apply for MBBS in Nepal Without NEET, Fee Structure, Cheapest Medical College in Nepal, Eligibility Criteria and More. If you are interested in MBBS in Nepal without NEET, Talk to our Expert Counsellor at this Number +91-9999709233. Call Now>>>.
Subscribe to RM Group of Education Newsletter, Get Admission, Fees, Seats etc.
Table of Contents
What is NEET?
National Eligibility cum Entrance Test (NEET): In India, NEET is a competitive entrance examination for various undergraduate medical and dental programs in government and private medical colleges across the country. The NEET exam is conducted by the National Testing Agency (NTA). If you are interested in pursuing a career in medicine, then the NEET exam is the first step you need to take. Start preparing early and give your best shot at the exam. Good luck!
How to Apply for MBBS in Nepal Without NEET?
Step 1: Find the top MBBS Universities in Nepal according to your preferences OR get the advice of a consultant in this process.
Step 2: Sort the universities you've selected according to how well their MBBS programmes rank, then make a short list of which university is best for you.
Step 3: Verify the admission requirements for your chosen MBBS university. Find out if the NEET is the only exam you need to take or if you need to take any other exams as well.
Step 4: After all the required documents have been checked, apply to the university by submitting them by the deadline.
Step 5: Following confirmation, apply for a student visa for the destination nation.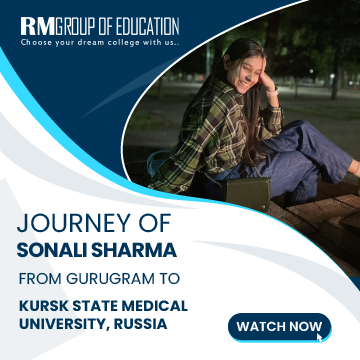 Eligibility Criteria
Nepal has become one of the top preferred destinations for international students to pursue their Medical Degree Courses, and there are advantages and disadvantages to studying MBBS in Nepal. If you, too, want to Study MBBS in Nepal, check the eligibility criteria for MBBS In Nepal below.
Particulars
Description
Age
Your age should be at least 17 on or before 31st December of the admission year.
Qualification
Class 12th in Science, with PCB and English subjects from a board recognized by the authorities in India.
Minimum Qualifying (%)
50% in 10+2 (UR)
45% (SC/OBC/ST)
Qualifying Entrance
NEET (Some Medical College offers Direct entry to a valid NEET Card Holder)
Important Note: You cannot practise medicine in India if you study MBBS in Nepal without taking the NEET exam. Make sure that practising medicine in India is not in your future goals if you are pursuing an MBBS without a NEET in Nepal.
Top Colleges for MBBS in Nepal without NEET
The updated list of all Medical or MBBS Colleges in Nepal With Fee Structure 2023-24. To know detailed info about fee structure, Course Offered Admission Procedure, Placement Stats, Cut-off, and Facilities available and complete the college review, click the college link.
| S.No. | Colleges Name | Annual Tuition Fees | Hostel Fee |
| --- | --- | --- | --- |
| 1. | Patan Academy of Health Sciences | 30,00,000 | 6,60,000 |
| 2. | Kathmandu University Nepal | 55,00,000 | 6,00,000 |
| 3. | BP Koirala Institute | 48,00,000 | 6,60,000 |
| 4. | KIST Medical College Lalitpur | 50,00,000 | 6,60,000 |
| 5. | Manipal Medical College Nepal | 42,00,000 | 6,00,000 |
NOTE: The mentioned fees are approximate in nature, and they can be changed.
Top Colleges for MBBS in Nepal without NEET Fees Structure ( Graphical Representation)
Click here: Top 5 Cheapest Medical Colleges in Nepal for Indian Students
Frequently Asked Questions (FAQs)
Is Studying MBBS in Nepal possible without the NEET?
Without taking the NEET exam, Indian students can pursue MBBS abroad. There are numerous MBBS universities abroad that accept examinations other than the NEET.
Is it compulsory to qualify for the NEET exam to study MBBS in Nepal?
Yes, it is mandatory to qualify NEET exam to get admission to MBBS Colleges in Nepal if you want to practice in India.
Is an MBBS degree from Nepal valid in India?
MBBS from Nepal is valid in India only after qualifying for the MCI screening test once you complete the medical course.
Is MBBS in Nepal a good option?
Yes, MBBS abroad is a good option for Indian students. It provides a chance to learn from some of the best professors globally and exposure to different people. Also, MBBS abroad gives you the flexibility to practice in India or any foreign country.
Which MBBS colleges in Nepal are without NEET?
The following are the MBBS colleges in Nepal without NEET:
>Patan Academy of Health Sciences
>Kathmandu University Nepal
>BP Koirala Institute
>KIST Medical College Lalitpur
>Manipal Medical College Nepal
Read Also: