MBBS vs BDS Salary: The two most popular medical degrees in India are MBBS and BDS. While BDS focuses on dental education, MBBS allows you to learn more about medicine and surgery. Only NEET offers admission to the MBBS and BDS programmes. In 2020, 7.71 lakhs of the 13.66 lakh applicants who applied for the MBBS programme were successful. 83,075 and 26,949 seats are available for the MBBS and BDS programmes.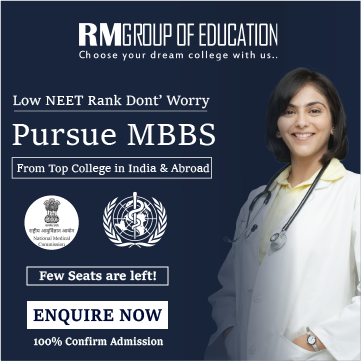 MBBS vs BDS Overview
| Particulars | BDS | MBBS |
| --- | --- | --- |
| Full Form | Bachelor of Dental Surgery | Bachelor of Medicine, Bachelor of Surgery |
| Duration | 5 years (4 years + 1 year of compulsory paid internship) | 5.5 Years |
| Eligibility Criteria | Class 12 with Physics, Chemistry, Biology | 50% or above in 10+2 in PCM/PCB with English as a mandatory subject |
| Fees | INR 3-6 Lakhs per annum | INR 5-12 Lakhs per annum |
| Admission Criteria | NEET Entrance Exam | NEET Entrance Exam |
BDS Overview
One of India's most valued medical degrees is the BDS. The UG (Undergraduate) programme can be completed in 5 years. It consists of four academic years and a one-year rotational internship that is required.
Subscribe to RM Group of Education Newsletter, Get Admission, Fees, Seats etc.
These students will have a successful career as a dentist if they pursue a BDS. These specialists are in charge of looking after the patient's dental health.
Admission Procedure
The national-level NEET exam, conducted throughout the nation, is typically the admission process to BDS programmes. Since 2016, students must take the NEET exam to be admitted to medical programmes, including MBBS, BDS, etc.
The student's performance on the qualifying 10+2 exam must be at least 50% to qualify for the degree.
Only applicants who meet the requirements can participate in the college's admissions process.
The counselling sessions for college admission can begin if the students pass the exam's cut-off score.
Seats will be allotted to candidates based on rank, filled choices and available seats.
BDS Eligibility Criteria
The following is the eligibility criteria for BDS course. Let's take a look.
Particular
Description
Education Qualification
Candidates must have passed Class 12/higher secondary/pre-university qualifying examination with Science subjects, i.e. Physics, Chemistry and Zoology/Botany.
They also must have studied English as the main subject criterion for qualifying for the examination.
Age Limit
Moreover, candidates also need to full the age limit criteria, i.e. they must have completed 17 years of age at the time of admission.
NEET eligibility marks 2022
The 10+2 percentage required for NEET 2022 exam is separate for every category and can be listed as under. NEET eligibility marks in class 12 to be considered are aggregate marks only for PCB subjects
UR – 50%, OBC/SC/ST – 40%, PWD – 45%
Benefits of BDS
Both the public and private sectors provide several opportunities in the field of dentistry. After graduation, dentists have a wide range of employment possibilities and paths.
Like doctors, dentists are in charge of their patient's oral health and have the power to enhance people's quality of life profoundly.
Many dentists can find the profession to be extremely interesting with the support of ongoing skill improvement and remaining current with industry changes.
BDS Specialisations
Prosthodontics
Orthodontics
Operative Dentistry
Oral and Maxillofacial surgery
Conservative Dentistry
Periodontics
Oral Medicine and Radiology
MBBS Overview
In India, an undergraduate degree called MBBS can be completed in 5.5 years. There are 5.5 years of academic study and one year of mandatory internship.
Candidates can work as doctors, consultants, or medical assistants in hospitals or other healthcare institutions during the last year of their internship.
Admission Procedure
Admissions to the MBBS courses are made through the entrance exam and Admission in other reputed medical colleges are done through the National Eligibility Entrance Test (NEET). Below we have mentioned some entrance names for admission to MBBS Course.
MBBS Eligibility Criteria
The following is the eligibility criteria for MBBS course. Let's take a look.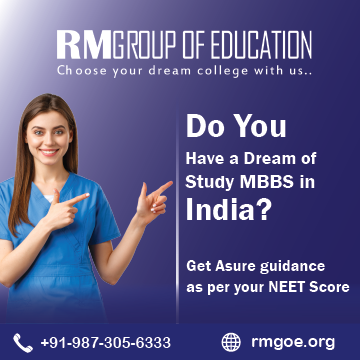 | Particulars | Description |
| --- | --- |
| Qualification The basic criteria to pursue MBBS are that the student should have completed his/her 10+2 examinations and scored a minimum of 50% in Physics, Chemistry, and Biology by a recognized board | The basic criteria to pursue MBBS are that the student should have completed his/her 10+2 examinations and scored a minimum of 50% in Physics, Chemistry, and Biology by a recognized board. |
| Age Limit | To apply for the medical entrance test, the applicant must be at least 17 years old on or before 31st December of the year of admission. The upper age limit is 25 years of age. |
| Entrance Exam | The student also needs to give various other National Level Examination conducted by the CBSE, New Delhi, i.e. NEET 2023 (National Eligibility Cum Entrance Test), to book their place in the 15% of the total seats of medical and dental courses of the likewise colleges run by the Union of India. Students also apply for AIIMS & JIPMER MBBS Entrance Exam, CET, and AIMEE to get admission into the MBBS programme. |
Benefits of MBBS
A degree in medicine or surgery has several benefits. The field offers many interesting chances for career development.
Being a doctor is a noble and highly rewarding career. Doctors have the power to save lives and vastly enhance the quality of life for a great number of patients.
In addition to these benefits, the medical industry offers many potentially profitable opportunities. This is particularly true for doctors who have years of training and are extremely knowledgeable in their fields.
MBBS Specialisations
Anatomy
Dermatology & Venereology,
Biochemistry,
Internal Medicine
Orthopaedics
Paediatrics
Psychiatry
MBBS vs BDS Salary
Graduates of the MBBS and BDS programmes have a wide range of employment prospects. In the article below, candidates can compare the available positions.
S.no.
MBBS
Job Positions
Average Monthly Salary
BDS
Job Positions
Average Monthly Salary
1.
General Physician
INR 80,000
Dentist
INR 60,000
2.
Dermatologist
INR 53,330
Dental Surgeon
INR 1,10,500
3.
Medical Officer
INR 60,500
Oral Pathologist
INR 50,000
4.
Pathologist
INR 1,00,500
Dental Officer at Indian Defense
Services ( Army, Navy, Air Force)
INR 75,000
5.
Epidemiologist
INR 50,000
Dental cosmetology
INR 45,500
The average Salary mentioned above can differ. It is on the bases of approx average salary package offered.
MBBS vs BDS Salary (Graphical Representation)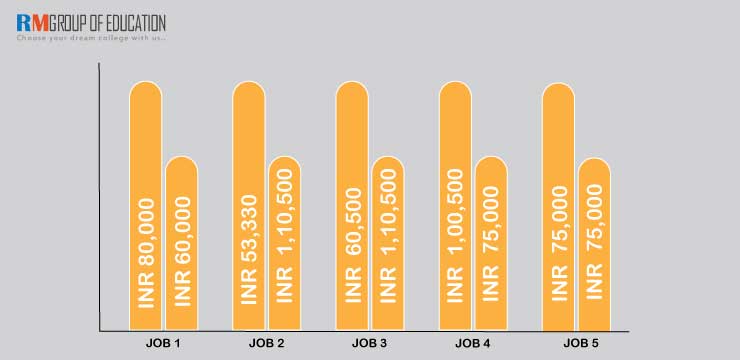 Frequently Asked Questions (FAQs)
What qualifications must one meet to get admitted to the MBBS programme?
Any candidate from any nation is eligible to apply for admission to the MBBS programme in India. Your HSC grade in PCB subjects must be at least 60%. Additionally, applicants must pass the NEET exam.
Is it necessary to clear NEET for both MBBS and BDS?
Yes, admission to the MBBS and BDS programmes would only be given to NEET-qualified applicants. Please be aware that a different percentile and score will qualify for each category.
Why is it important to compare MBBS with BDS?
Due to a lack of information, everyone considering becoming a doctor usually chooses the MBBS programme; however, BDS is also a great alternative.
In India, who controls the MBBS and BDS curriculum?
Is BDS better than MBBS?
MBBS or BDS courses. It is difficult to tell which is better among the MBBS and BDS courses. Both programmes are very competitive and offer considerable financial benefits. The BDS doctors are professionals in dental treatment and surgery, whereas the MBBS doctors are responsible for all the organs in the human body.
Read Also: