How To Choose Right University For Study Abroad? Studying abroad is a life-changing decision, and you certainly cannot jump into the first country and university that pops into your mind. Before making any decision, you have to sit back and research. Knowing about the university, the country, the course, and all the pros and cons related to it is the most crucial decision. We understand that the teaching of studying abroad can be both exhilarating at the same time, overwhelming. But worry not, as we are here to help you decide which university would be the right choice for you.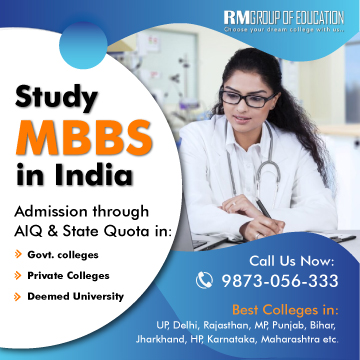 Table of Contents
How To Choose Right University For Study Abroad?
Selecting the best university abroad is undoubtedly a challenging and confusing task. There are numerous elements to consider, and the following list of 10 key factors will help you select the university and course of your dreams.
Subscribe to RM Group of Education Newsletter, Get Admission, Fees, Seats etc.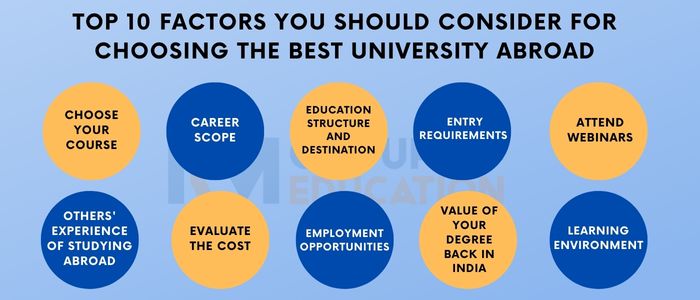 1. Choose Your Course
Choosing the course is the first step in choosing the right university, in India or Abroad. Students should carefully choose their course and research the curriculum, duration and program for their desired course. Remember to analyse the job opportunities of the selected course.
2. Career Scope and Opportunities
Exploring a career scope and opportunities is essential for the selected program and considering the countries with the maximum avenues for students undertaking the chosen courses. Even colleges provide job placements to help students. They can even get employed as an intern or part-time jobs.
3. Education Structure and Destination
Different destinations have different educational structures, which may or may not sync with your thought process. Check for the teaching pedagogy followed in the classrooms. For instance, many universities add weight to practical training over theoretical concepts. Do you think such an approach would work for you? Would you be comfortable working on research papers and assignments every week?
4. Entry Requirements
Always look for the entry requirements for the programs available in your desired destination. What is the entry requirement? Does it offer a program at the level you wish to take entry? Is it a diploma program or a degree? Understand your preference and select accordingly.
5. Attend Webinars
You can participate in webinars with highly qualified mentors and counsellors, and with their assistance, you can pick the ideal university for you within your budget range. Attending webinars will help you to keep updated on the most recent changes and improvements. Additionally, you can join our webinars with top experts on RM Group of Education.
6. Others' Experience of Studying Abroad
If you are unsure about trying out study programmes and colleges, you should look at what other overseas students in a similar situation have gone through. You might meet others who have had common cultural surprises, misunderstandings, and difficulties or can provide specific pointers and guidance to avoid mistakes and learn from their experiences.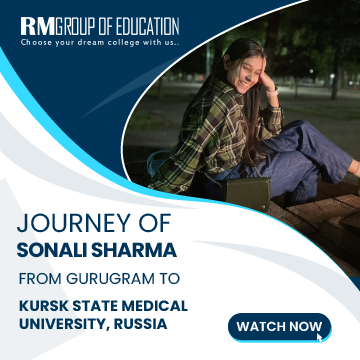 7. Evaluate the Cost
Considering the overall expense of studying at a particular destination is essential. When calculating your costs, don't forget to consider ancillary expenses such as accommodation, utilities, transportation, etc. Consider the course duration, as that'll majorly affect your overall cost of studying abroad.
8. University Ranking
Instead of searching "best university abroad", candidates can check the international university ranking. There are many ranking systems created by organisations that release their top university lists.
9. Value of Your Degree Back in India
As an Indian student spending a lot of money, effort and time, it is natural to calculate the return on investment (ROI). Does the destination offer you the kind of return you'd want on your investment? Does it make you job-ready? If you plan to immigrate to another country, reflect upon the opportunities and monetary benefits. Consider the value of your degree back home, especially if you intend to return.
10. Learning Environment
Learning is an individualised process. Each person has a different style of acquiring knowledge, and we all enjoy different learning environments. Students should research this as well. The methods used in instruction, the curriculum's design, the program's level of flexibility, the calibre of the instructors, and the extent of participation in social and community activities. These are all essential things that students must take into account
Conclusion
Your future relies on picking the appropriate university and course, after all. Making the right decision for yourself is important. Without the right guidance and mentorship, it would be a challenge. Many counsellors and advisors are available but pick the best and most knowledgeable by selecting our admission and career counselling service (RM Group of Education).
Frequently Asked Questions (FAQs)
Where do Indian students prefer to study abroad?
Indian students prefer to study in the following countries:
>Germany
>Canada
>Australia
>Norway
Can a middle-class Indian study abroad?
A middle-class Indian can study abroad at reasonable fees as some college offer courses free for international students or scholarships are given to the students.
How to choose a course to study abroad?
The following are the factors in choosing a course to study abroad:
>Choose Your Course
>Career Scope and Opportunities
>Education Structure and Destination
>Entry Requirements
>Attend Webinars
Where do Indian students prefer to study abroad?
The following are the countries where Indian students prefer to study abroad:
>Germany
>Canada
>Australia
>New Zealand
Which is the best country to study abroad for Indian students?
The following are the best country to study abroad for Indian students:
United Kingdom
Spain
France
Germany
Australia
New Zealand
Canada
Read Also: