How to Study MBBS Abroad without NEET: Without passing the NEET, is it possible to pursue an MBBS abroad? The answer is that it is absolutely possible. We will cover everything you need to know about MBBS without NEET abroad in this blog. Therefore, if you want to study MBBS abroad without taking the NEET, we advise you to read this article all the way through because we've covered all you need to know, including what the NEET is, how to study MBBS without it, universities that accept NEET-free applicants, etc.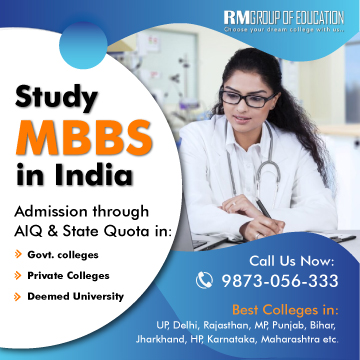 Many people want to be doctors, but passing the NEET Exam is their toughest challenge. Neet exam qualification is challenging and competitive. However, some universities abroad also grant an MBBS degree without the NEET.
Subscribe to RM Group of Education Newsletter, Get Admission, Fees, Seats etc.
How To Apply To Abroad MBBS Without NEET?
Step 1. You can take the help of the consultancy in this process for guidance Apply Here OR Find the best MBBS Universities abroad.
Step 2. Arrange the chosen universities based on their MBBS abroad programmes ranking and choose the best university for you.
Read Also – Tips on how to choose the best MBBS college Abroad.
Step 3. Check the MBBS universities you have selected for admission requirements. Find out if you need to take any more exams or if the NEET is the only examination you need to take.
Step 4. Apply to the university by submitting all the necessary paperwork by the deadline after it has been verified.
Step 5. Apply for a student visa for the country of choice after confirmation.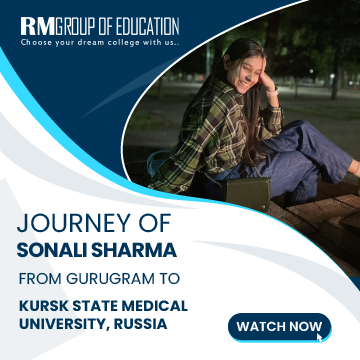 MBBS Abroad Eligibility Criteria
In this section, we are providing detailed information about the MBBS in Abroad Eligibility Criteria like MBBS Admissions Entrance, qualification, age limit etc.
Age Limit
As of December 31 of the application year, the student's age must not be less than 17 years old. For MBBS, there is no upper limit, though.
Qualification
A certified board's Senior Secondary examination must have been passed by the candidates.
During their 10+2 years, the students must have an overall average of at least 50% in Biology, Physics, and Chemistry, and English must be a required course.
Certificates
When applying for admission to any overseas universities, the candidate would also need to provide an "Eligibility Certificate" provided by The national medical council (NMC).
At the time of admission, the students must also provide a medical certificate certifying that they are free from any communicable illnesses.
Entrance Exam
Candidates who want to study medical science abroad must take an English proficiency test in addition to other certifications to demonstrate their language skills. Students can apply for TOEFL, IELTS, PTE, or OET tests depending on the prerequisites of their chosen colleges or universities.

Point to Remember: One thing you should know is that you cannot practise medicine in India if you study MBBS Abroad without passing the NEET exam. Therefore, if you are doing an MBBS without a NEET, be sure that you do not intend to practise medicine in India in the future.
Top Colleges for MBBS Abroad without NEET
Studying MBBS abroad is a dream of a lot of students but the major dilemma which students face is which college to choose and how to choose the right college on the budget so, Here is the list of top MBBS Colleges Abroad with low Tuition fees.
Top Colleges for MBBS Abroad without NEET (Graphical Representation)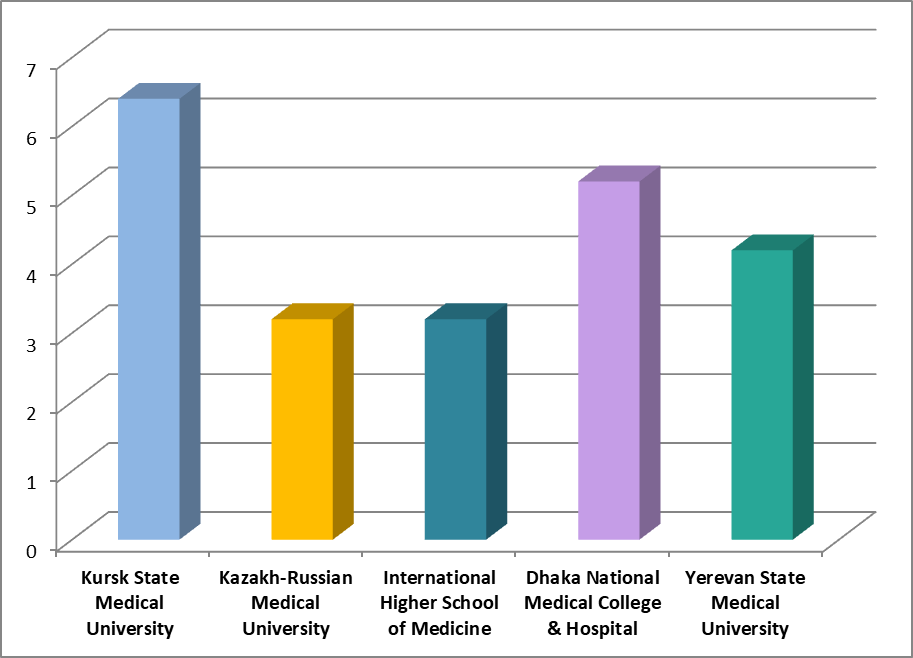 Conclusion
That's it for now about studying MBBS abroad without taking the NEET. Do you intend to pursue a degree abroad? Do you intend to pursue MBBS? Then you are where you should be. With the help of RM Group of Education, begin your goal of studying abroad. RM Group of Education professionals are available to help you with anything and everything; schedule your free consultation with us right away. You may follow us on Instagram, Twitter, Facebook, Linked In, and YouTube. You can also sign up for our newsletter.
Frequently Asked Questions (FAQs)
The best countries to study MBBS would be Bangladesh, Nepal, China, Ukraine, and Russia. However, not all countries are relaxed about the NEET examination.
Is MBBS good in India or abroad?
Because of the lower costs, superior medical facilities, high standards of medical education offered, and lack of competition for medical sites, studying MBBS abroad is a preferable option to doing so in India.
Can I study MBBS without NEET in India?
No, to study MBBS in India, the NEET exam is compulsory. 
Can I study MBBS abroad without NEET?
Without taking the NEET exam, Indian students can pursue MBBS abroad. There are numerous MBBS universities abroad that accept examinations other than the NEET.
What if NEET is not qualified?
You can still become a doctor by studying for an MBBS degree outside of India, but you must be certain that you intend to settle and practise abroad rather than in India. Because if you want to practice medicine in India, you must qualify for NEET and FMGE exams.
The advantages of studying abroad are:
>International Exposure
>Education of Quality
>Communication and Language Skills
The disadvantages of studying abroad are:
>Culture Difference
>A Negligence in Domestic Network
>Expanse
Read Also: